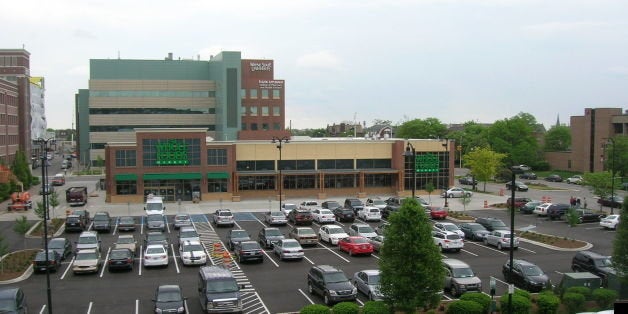 He doesn't own Whole Foods. He's not stocking the shelves of the upscale grocery chain with boxes of muesli, he's not a Detroiter excited to find a nearby place to buy said cereal and it wasn't his hands that constructed the building over the last year.
But on the eve of the opening of Detroit's first Whole Foods Wednesday, Peter Cummings, chairman of development company Ram, is as proud as the parent of an honor roll high school student. It's fitting, because he's been nurturing this development for the last 15 years.
Ram purchased the four acres of property at Mack and Woodward Avenue in the Midtown neighborhood in 1998 for approximately $3 million. At the time, it was vacant except for a shuttered Chase bank branch, but Cummings said he saw potential in Midtown.

"This was the area of the city where there were significant civic building blocks, the cultural institutions, the health care institutions, Wayne State University," he said. "This is one of those neighborhoods where you could see the bones were there early on."
First they built a parking structure, then the Ellington Lofts, a fully occupied residential building with ground-floor retail. And finally, Whole Foods Market signed a lease in July of 2011 after considering several spaces around the city. With a Bank of America, Starbucks, dental center and FedEx on site, Cummings said Whole Foods had taken the last retail bay for its community programs and demonstration kitchen. After years in the making, his property is, for all purposes, complete.
Ram was the developer in the large team that worked on the Whole Foods project, including the Detroit Economic Growth Corp., the Michigan Economic Growth Corp. and Midtown Detroit Inc.
"[Whole Foods said], if you can permit and finance it, we'll build a store," Cummings said. "It was on us to fill the gap."
"We thought this was a worthy project for the subsidies that came to it, because there was such an overwhelming need in the community for an alternative place to find a huge range of nutritious food," he said.
With the recent opening of stores like Ye Olde Butcher Shoppe several blocks south and Lafayette Foods, as well as one Meijer opening this summer and another of the large grocery stores possible in the future, not to mention Eastern Market and dozens of independent grocers, that may be less true than it was 10 years ago. But Detroiters still spend billions of dollars annually at grocery stores outside the city, according to the Detroit Free Press.

"When people think about moving into a neighborhood, it's, 'Where are my kids going to go to school?' and, 'Where am I going to shop for groceries?'" Cummings said.
Ram is a retail development and management company based in Florida that specializes in mixed-use urban development in the southeast. A Detroit project may seem like an odd addition, but Cummings' wife, a native of the area, wanted their children to attend her alma mater, Cranbrook, so they lived here for several years.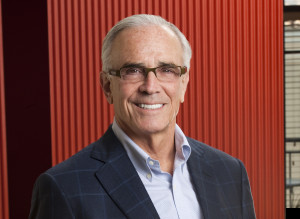 "They've long since graduated from Cranbrook and college, and somehow I'm still [doing a project] here," Cummings said. "It's because of a real affection and affinity I have for the city of Detroit, which was cultivated in many ways by my late father-in-law, Max Fisher. I'm just continuing a tradition that he started."
As board chair of the Detroit Symphony Orchestra from 1998 to 2003, Cummings also had a hand in a $225 million development of its extensive campus just across the street and a block north of Whole Foods. The site now contains the Max M. Fisher Music Center with performance and educational spaces, the Detroit School of the Arts, the Orchestra Place office building, parking structure and sculpture garden.
"What was very obvious to me when I started working in this area is unless you had a critical mass of development, the existing blight and kind of inertia would pull back any small flag you would try to plant," Cummings said. "In Midtown, especially in the southern part, in the late '90s, early 2000s, you had to plant a pretty big flag."
Cummings is bullish when it comes to the city's momentum, particularly the Woodward corridor, which will soon begin construction of the state's first light rail line. He also thinks some of the city's more blighted and empty neighborhoods will be greened, echoing the long-term planning strategy being considered by the city.
"Detroit's reinvention will take a path and end up with a product that is unlike anything we've seen in any other city in the country," he said.
"I remember people saying to me I was crazy, that I was wasting my time," Cummings continued. "And if I had taken the time and the capital that I've invested in the last 15 years and put it somewhere else I probably could have done better. Maybe I am crazy. … But there are very few properties I've developed that have given me more pleasure then seeing this Whole Foods emerge."
Calling all HuffPost superfans!
Sign up for membership to become a founding member and help shape HuffPost's next chapter
BEFORE YOU GO
PHOTO GALLERY
Local & Unusual Tastes At Detroit's Whole Foods