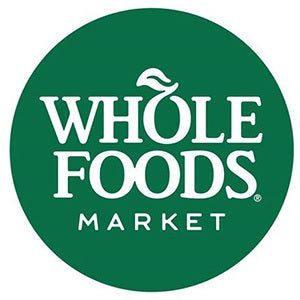 Ann Paisley Chandler: We are so excited that Whole Foods Market is this year's Farm to Tray honoree and Diamond Sponsor. What does this mean to you?
Whole Foods Market: We are so grateful and honored to be this year's honoree at Farm to Tray. At Whole Foods Market, we are committed to supporting the growth and development of the communities that we do business in and, having worked with Farm to Tray over the last 5 years, it is really exciting to see how much this event has grown and advanced the mission of the Soup Kitchen.
Chandler: Whole Foods Market continues to be one of Holy Apostles Soup Kitchen's most generous in-kind and fiscal supporters, donating sustainable and quality ingredients to the Farm to Tray benefit since its 2013 inception. How did you become involved?
Whole Foods Market: Holy Apostles Soup Kitchen reached out to Whole Foods Market Chelsea to be the ingredient sponsor for the first Farm to Tray in 2013 and we were eager to support the event because we believe Holy Apostles provides critical food and social services to NYC. Since then, we continue to support Farm to Tray because we have seen year after year the significant impact that this event has on the operations of the Soup Kitchen and how it has facilitated the growth and development of services available to our NYC community.
Chandler: Why should interested readers support Farm to Tray and Holy Apostles Soup Kitchen?
Whole Foods Market: Readers should support Farm to Tray to ensure that the resources that Holy Apostles Soup Kitchen provides continue to be offered in NYC. The food and social services at Holy Apostles are absolutely essential to the growth, development and security of our city.
This interview was given by Emily Lupico on behalf of Whole Foods Market NYC.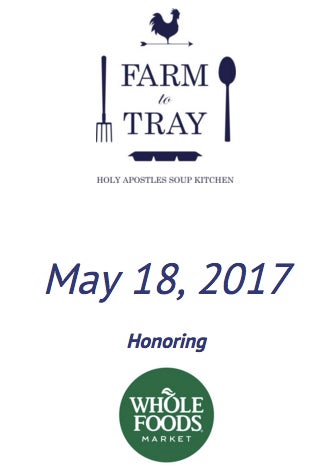 Popular in the Community