The first Whole Foods opened in 1980 in Austin, Texas - 35 years later with slightly under 400 stores to their chain's credit, it's hard pressed to find a location more valuable than what Whole Foods just opened in Downtown Miami. This specific Whole Foods establishment may have just officially crowned a city corridor.
The store itself is amazing. I mean, it's just a Whole Foods, but you don't understand, there's been nothing like this EVER within walking distance of Downtown. Inside the healthy haven, it's impossible to hold in your smile - it'll beam with sneaky pride and hidden joy, like the Cheshire Cat hiding in the trees of Bayfront Park.
If you live downtown, go. You'll feel jollier than the Green Giant.
The following thoughts have gone through my head every day for the last four years.
OMG.

MIAMI IS A REAL CITY.
IT'S WINTER AND I'M WEARING SHORTS. I DON'T NEED A CAR. I CAN WALK AND RELY ON PUBLIC TRANSPORT. I'M SMART, ACTIVE, HEALTHY? WHY AM I LIVING OFF OF 7/11 & CVS OR GOING OUT TO EAT EVERY NIGHT?

No more.
It's no secret Downtown is emerging into a legitimate city corridor, but for many who've lived here for years, the corridor is still considered ghetto and dangerous.
Downtown is teeming with business & bustle during the day, but seeped in a homeless hustle at night. The real estate may be going through the roof, but ask locals who live in South Beach, Brickell, the Gables, Midtown, Edgewater or the Grove - they'll tell you Downtown is hood. Although the following is a bold statement, it may be true -- this Whole Foods supermarket just transformed our hood into a neighborhood.
The store is great. It looks awesome. They have stellar Grand Opening deals with more BOGOs than Publix. They created at least two hundred jobs. The downstairs garage is splashed with street murals painted by local artists. This is a one stop destination for everything healthy and holistic you can imagine. THANK YOU, Whole Foods. You have no idea how long and how bad we wanted and waited.
We know what else is coming to this corridor, but you are very special.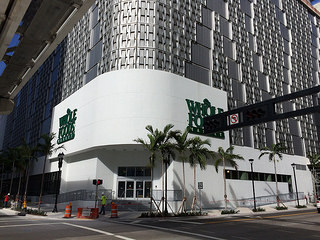 Located Downtown, near the Brickell Bridge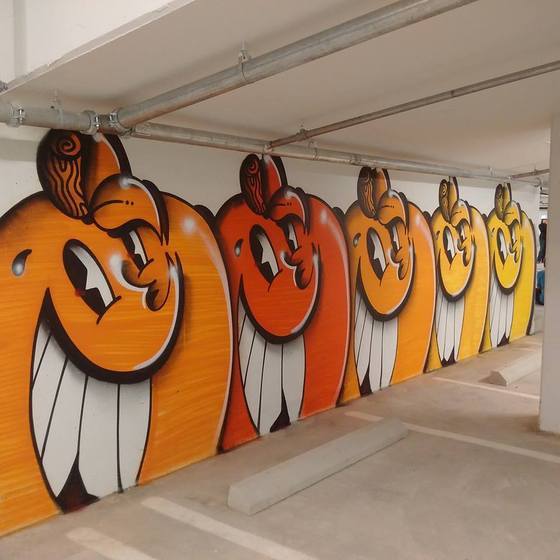 This is Atomik, he's a local street artist and painted a mural in the garage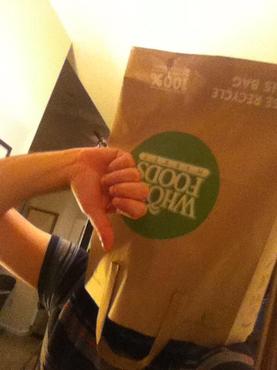 Living Downtown before Whole Foods opened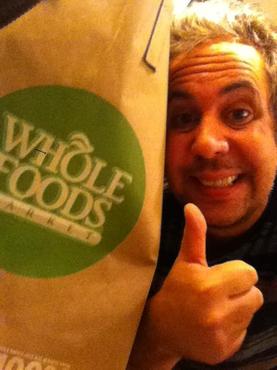 Calling all HuffPost superfans!
Sign up for membership to become a founding member and help shape HuffPost's next chapter