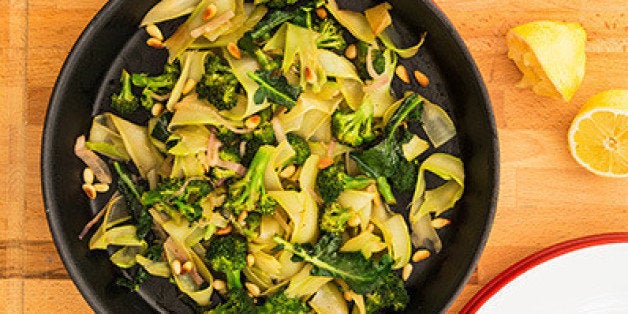 Whole vegetable cooking, or using all parts of vegetables -- roots, skins, leaves and stalks -- has been practiced by chefs and serious cooks for years. But thanks to the explosive growth in organics ($998M in Q2 2015 sales according to United Fresh Produce Association), it's gaining popularity at home now, too. And it's much easier than you might think.
While home cooks care a lot about ease and convenience in the kitchen, today they also want more from their food. Whole vegetable cooking allows for just that. No need to waste time peeling beets and no money wasted throwing their greens away. Nowadays, it's wash, cook, eat... and enjoy.
Moms make up a large part of the home cook community. They constantly look for ways that help them put fresh, healthy food on the table fast and get the greatest value from their produce purchases. Produce industry and mom advocate Lori Taylor, known as The Produce Mom, says whole vegetable cooking makes it easier for moms in the kitchen. "Moms are beginning to understand that they can leave the skins on carrots when they roast them or dice the cauliflower jacket to bake along with the florets." She also says it gives a bigger bang for the family buck while providing greater nutritional value. "Using all parts of broccoli, including the stalks, saves families almost half of their money spent and gives them all the healthy benefits broccoli provides."
Parker Wallace, author of the "What's On Parker's Plate?" blog, is on the broccoli stalk and whole vegetable cooking bandwagon, too. "I never knew that broccoli stems could be turned into scrumptious salad fixin's," says Wallace. "I'm addicted, and the numerous guests I have served a shaved broccoli stalk salad to have become fast fans as well."
Organic farmers are enthusiastic about consumers embracing this growing trend. Rod Braga, third generation farmer and CEO of Josie's Organics, a new line of organic produce grown specifically for modern moms, is particularly pleased. "Growing organic produce requires great time and attention. Using every part of vegetables in every day cooking extends the quality and care we put into producing them all the way to the family table," says Braga.
Will Feliz, chief operating officer of sustainability-focused Duncan Family Farms, agrees. "We find the whole veg cooking trend very affirming. We put a lot of love into everything we grow from our baby spinach to our red and gold beets. Using all parts of them at home makes us feel like we're fulfilling our mission." The trend also helps consumers see the produce section in an exciting new way and invites the opportunity for the introduction of new or heritage vegetables, like Asian greens.
So what are some ways home cooks can apply whole vegetable cooking at home? Sara Foster, author of best-selling home cook cookbooks, "Fresh Every Day," "Casual Cooking: Simple Fresh Recipes for the Way We Eat Today" and the brand new "Foster's Market Favorites," recommends a "quick-braise," which is a clever combo of shallow steaming until the liquid evaporates and sautéing a couple minutes longer to caramelize. "The vegetables are done in 10 minutes, and you just finish with a little olive oil and sea salt before serving," Foster says.
Foster also suggests roasting vegetables whole, especially cauliflower. She coats the entire head with olive oil, wraps it with foil, and then pours in apple juice before sealing and putting in a 425°F oven for 30-40 minutes. "It's so simple and flavorful, and I haven't done much to it," Foster says.
Making salads out of celery leaves, roasting radishes and tossing them in their greens, and sautéing chard a few minutes more to soften their stems are also easy ways home cooks can use every part of their vegetables and save some time and money while feeding their families better.
Chadwick Boyd is a food & lifestyle expert and TV host that specializes in vegetables. He has a recipe collection titled, "Entertaining with Vegetables," is an advocate for the Produce Marketing Association and serves as the recipe developer for Josie's Organics. Boyd is working on a new vegetable book for home cooks slated for release in 2017.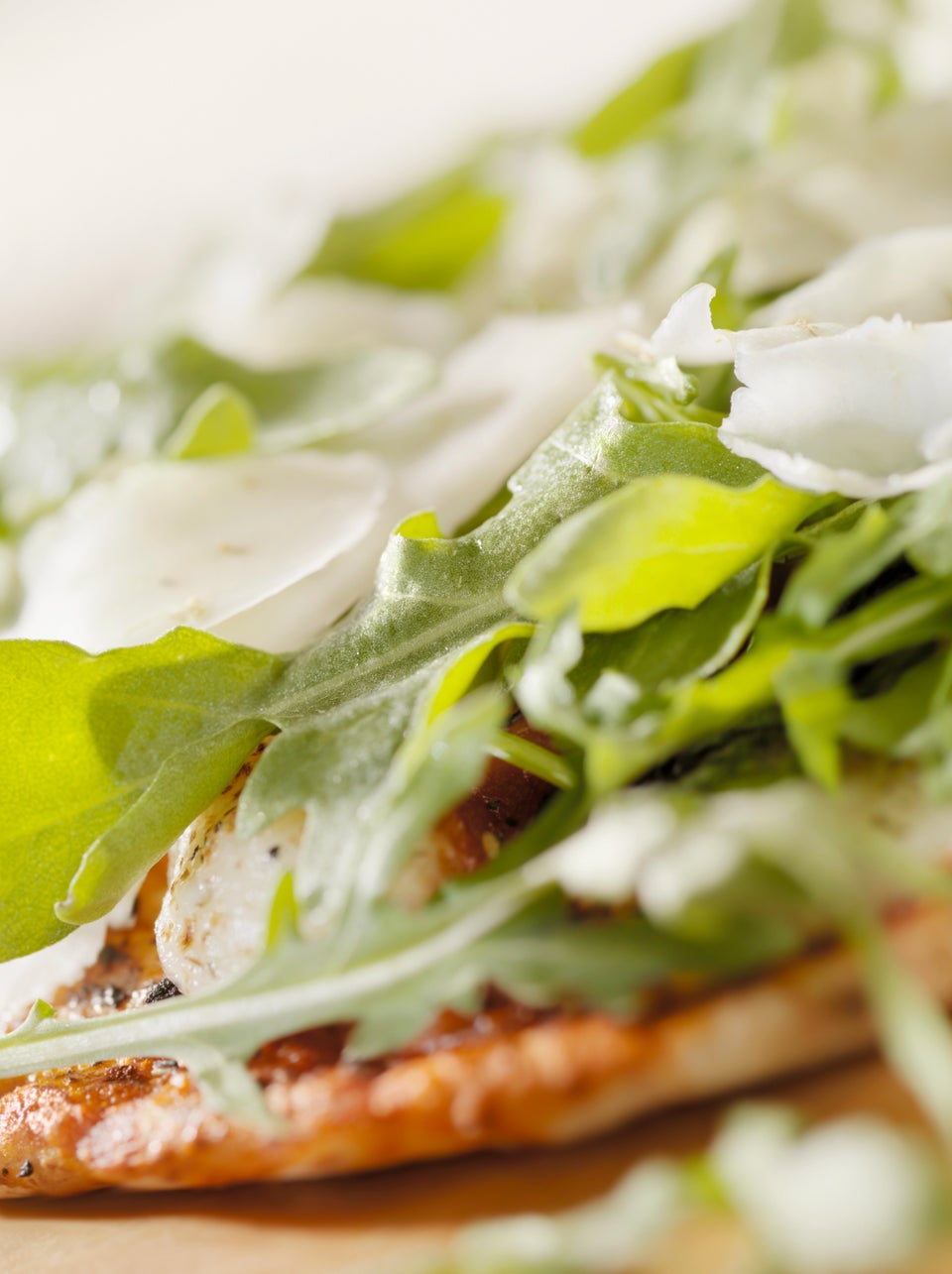 Sneaky Ways To Eat More Greens