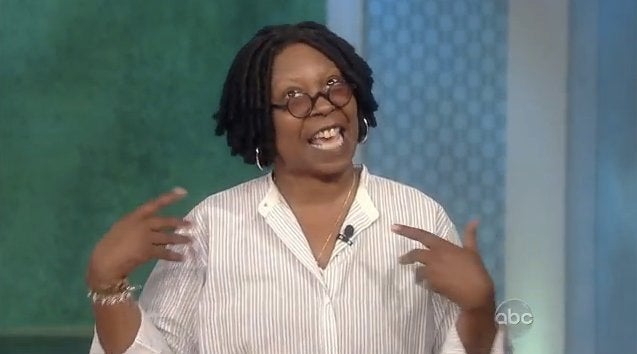 Whoopi Goldberg put Fox Business host Eric Bolling in his place for his comments about President Obama.
Saying she wanted to speak to the white host in a way he could understand, Goldberg adopted a Valley Girl accent and went on a rant.
"It's called the White House and even though there's a black guy in it, duude, it's still the White House, OK? Not the hizzy. Not all of us speak like that. So get your, like, stuff together, because, like, if you're going to continue to do this, it then does sort of feel a little bit racist," she said.
"I love you so much," Elisabeth Hasselbeck said when Goldberg finished.
Related
Popular in the Community