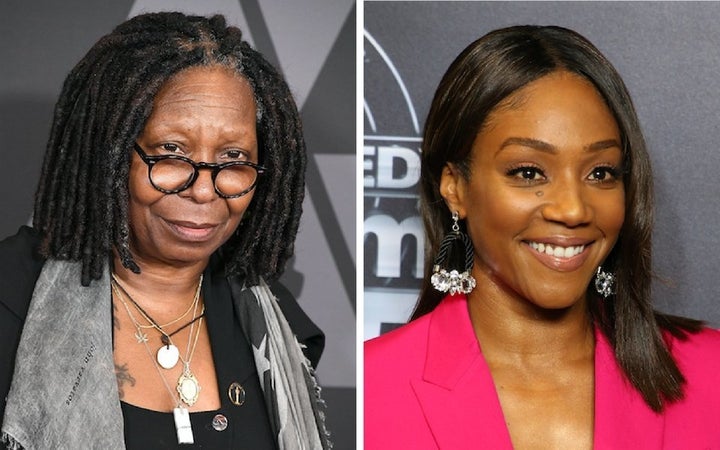 Haddish spoke to The New York Times on Tuesday about her big year, sparked by her breakout performance in the summer comedy "Girls Trip."
The actress, who had auditioned three times to be a player on the iconic sketch show, became the first black female comic to host — a fact Haddish herself could not believe.
She told the Times that she did a little Googling and discovered that Goldberg had appeared on "SNL" before. Haddish decided to contact the comedian for a little advice.
"I said, 'Have you ever done "SNL"?' Haddish recalled asking Goldberg. "She said, 'Only a sketch.' I said, 'You never hosted?' And she said, 'You the first, bitch, you better do a good job.'"
Thankfully, Haddish aced the challenge right out the gate.
If you got your thing-thing out and she got all her clothes on, YOU'RE WRONG.
We're sure Whoopi was proud.
Popular in the Community