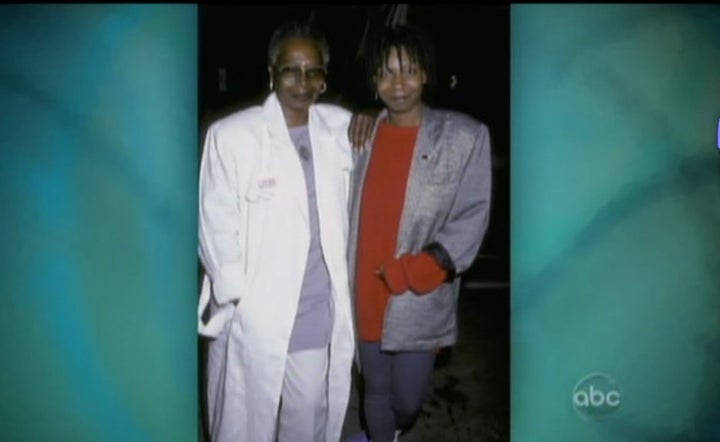 Whoopi Goldberg made a sad announcement Tuesday morning on "The View": her mother, Emma Johnson, died on August 29 following a stroke.
On "The View" Tuesday, Goldberg described her mother, who got her Master's Degree in Early Childhood Education at NYU, as "one of the great women" and "one of the best people I've had the privilege of knowing."
"I'm not sad, because she had a great time," Goldberg said. "My mother was a great adventure person, so she loved to go on adventures and my brother and I made sure that her life was full and rich.
"I think I'm just sad sometimes that I think, 'Who will love me the way that she did?' But I realize that my brother and I have each other and so we're ok."