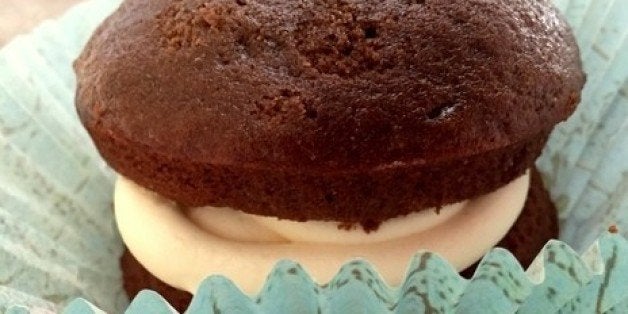 Lucky me, I get to go to Colorado yet again this summer, "whoopie!" Before I go, I thought I would leave you with this very easy and delicious recipe for none other than the "chocolate whoopie pie." Devil's food chocolate cake with a marshmallow filling, these little treats are reminiscent of a more sophisticated hostess cupcake. If you have never had the opportunity to try a whoopie pie, they can best be described as the offspring from a cupcake and cookie love affair. Slightly more dense than a cupcake and fluffier than a cookie, whoopie pies are a dessert everyone will enjoy.
Title: Whoopie Pies
Author: Dough Mamma
Prep time: 20 mins
Cook time: 7 mins
Total time: 27 mins
Serves: 16
Notes: You will see that I tried to take a shortcut and just mix my dry ingredients separately from my wet ingredients without creaming the butter and sugar.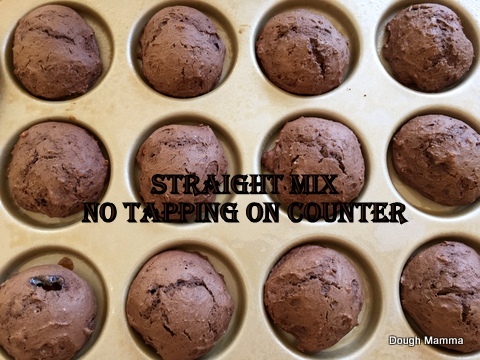 Don't do this, as you can see from the pictures, shortcuts don't usually work out. Instead, take the time and cream your butter and sugar and tap your trey on the counter.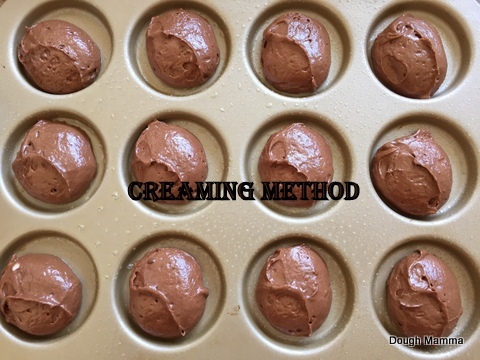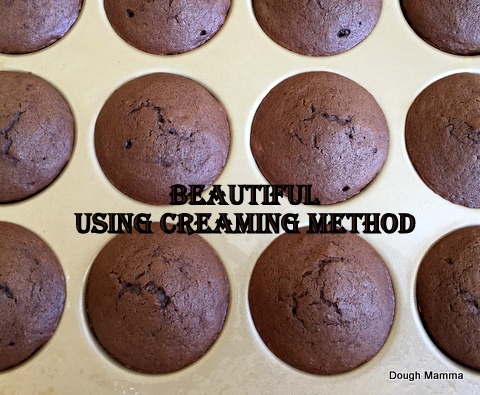 I didn't have buttermilk, so I added 2 Tbsp of vinegar to my milk and let it sit for 15 minutes. I used the William Sonoma Whoopie Pie Pans, but these will work on parchment lined cookie sheets too.
Ingredients
Whoopie Pie Cakes
2 cups of all-purpose flour
½ cup unsweetened cocoa powder
1 tsp of baking soda
½ tsp baking powder
1 pinch of salt
1 cup of buttermilk
1 tsp of vanilla
4 Tbsp of butter
4 Tbsp of shortening
1 cup of dark brown sugar, packed
1 large egg
1 Tbsp of instant espresso
1 Tbsp of hot water
Frosting
10 oz Marshmallow fluff
1 stick of butter
1 cup of confectioner's sugar sifted
1 tsp of vanilla extract
Instructions
Heat your oven to 350 F.
Sift together your flour, cocoa, baking soda, baking powder and salt in a large bowl.
In a separate bowl, stir together the buttermilk and vanilla. Take your coffee grinds and add your hot 1 Tbsp of water, stir until dissolved. Add to liquid mixture and stir to combine.
Cream your butter, shortening and sugar until light and fluffy. Add egg and mix until well combined.
Add your flour mixture to the butter mixture, one cup at a time. Mix. Then add 1 cup of your liquid mixture and mix. Continue to alternate adding your flour and liquids until all ingredients are combined. Scrape down the sides of the bowl if necessary.
Using a 1 oz ice cream scooper, scoop your batter onto whoopie pie trey or parchment lined baking sheet. If using a plain baking sheet, leave two inches of space between pies. Tap the trey onto the counter a few times to eliminate air bubbles.
Bake for about 7 minutes or until they spring back gently when pressed.
Allow to cool in pan for 5 minutes then transfer to a wire rack to cool.