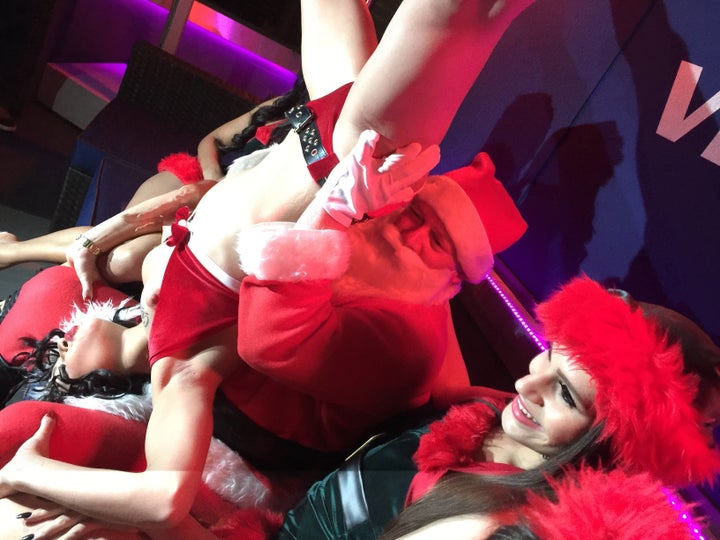 Perhaps the least surprising spot to meet up with Lenny Dykstra is a strip club.
For one thing, Dykstra is on parole, after pleading guilty in 2012 to money laundering, bankruptcy fraud and concealment of assets.
For another thing, he was dressed as Santa, playfully spanking naughty strippers.
"This sure beats a six-by-ten prison cell," the 52-year-old former centerfielder told reporters on Vivid's rooftop lounge.
In a 14-year career, the hard-nosed hustler, nicknamed "Nails," helped lead the New York Mets to a 1986 World Series championship, marked by a Game 3 leadoff home run against the Red Sox.
He appeared again in the World Series in 1993 with the Philadelphia Phillies, leading the league that year in hits, runs and walks.
Dykstra has faced charges of cocaine, ecstasy, drunken driving, identity theft, indecent exposure, sexual harassment and sexual assault over the years, among other brushes with the law.
The strip club appearance this week was an apparent bid to generate some income and keep his name in the press.
With an exotic dancer under each arm, Dykstra declared, "I don't need any Viagra tonight," though he didn't address longstanding allegations that in his playing days he was an abuser of performance enhancing drugs.
When asked if his parole officer would have a problem with what he was doing, he just smiled. One of the dancers said, "Ho, Ho, Ho." and the other said, "Merry Christmas."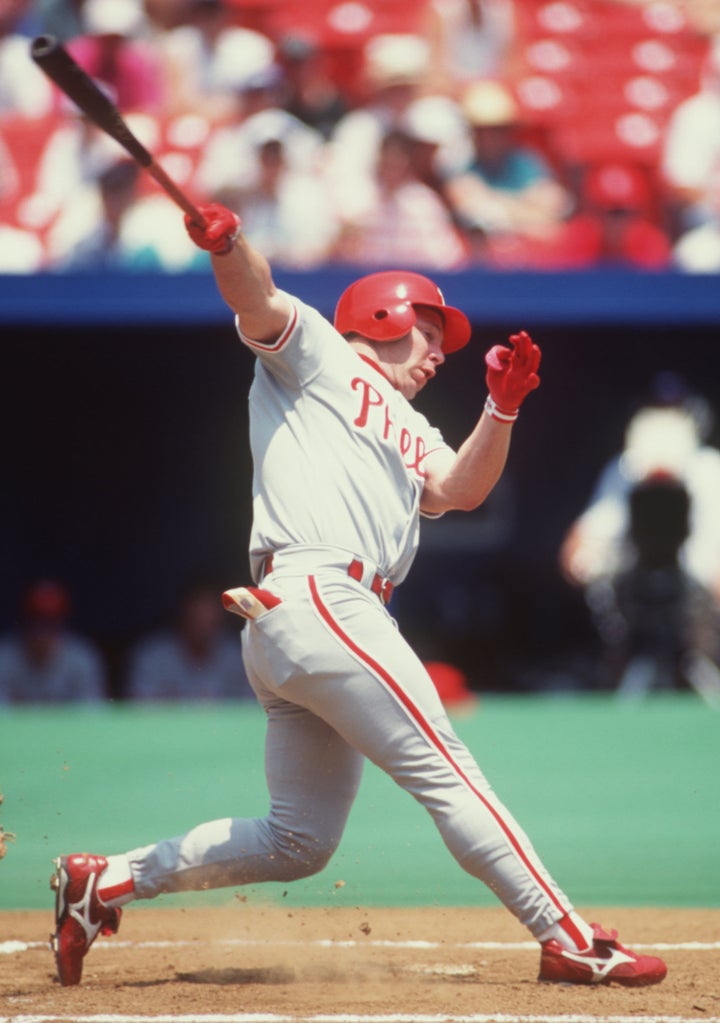 Support HuffPost
The Stakes Have Never Been Higher
Related
Popular in the Community