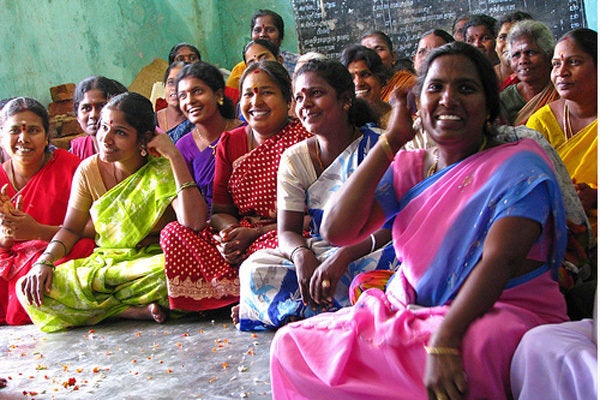 There is an avalanche of new research in the areas of success and happiness. Perhaps the leading light in this field is Dr. Martin Seligman, a University of Pennsylvania research psychologist, who has boiled down true happiness to three components: pleasure (things that feel good), involvement (being immersed in things like family, work, and hobbies), and meaning (using personal strengths to serve a larger end).
Of the three, Seligman says, pleasure (the one most closely linked to material gain) is the least consequential, a finding that has been reaffirmed in numerous follow-up studies worldwide. For example, studies by Dr. Ruut Veenhoven, a sociologist at Erasmus University in Rotterdam, show that the extremely poor -- those earning less than $10,000 a year -- may be rendered unhappy by the relentless stress of poverty. Yet his work shows that after a poor person's income exceeds that level there is no further correlation between money and happiness. After a certain level of income, typically enough to meet basic expenses, money ceases to be a factor.
Money and happiness, it seems, really do not go hand in hand -- at least not in the manner you would expect. The World Database of Happiness presents one of the most interesting examinations into whether or not money buys happiness. This database is an ongoing register of scientific research on the subjective enjoyment of life. The scores are based on responses to a question about satisfaction with life and perceptions of personal well-being, the answers to which were rated on a numerical scale ranging from dissatisfied to satisfied. Rating scales ranged from 0 to 10.
As you can see from the following list, when you place each country's GDP per capita (in current U.S. dollars), there is not very much correlation between how much money people make and how happy they feel. For example, Guatemalans have the same happiness score as Canadians, although their income is only one-eighth as much. What does tend to reliably correlate with happiness is the quality of relationships with family and friends and a personal sense of belonging to one's community.
Consider this: in surveys such as this one, the impoverished people of Calcutta, India, living in crude shacks and with little access to clean water, register about even with Americans on the happiness scale -- and well ahead of the Chinese, South Koreans, and Japanese. Meanwhile, relatively poor Puerto Ricans and Columbians, appear to be among the happiest people on the globe.
But underlying these thought-provoking results is the simple fact that more is not necessarily better when it comes to enjoying life and feeling satisfied. More may be more, but it is never enough. We're caught up in the myth that by achieving and going up the ladder and having more stuff we'll feel full inside. Yet it isn't so.
Some years ago I was helping Jimmy Carter gather his thoughts for his book Virtues of Aging, and at one point I said to him, "President Carter, I have a crazy question for you. I'm about the age now that you were when you were president. Have you come to any new perspectives about what matters in life, now that you're older?" His answer was to the point: "Earlier in my life I thought the things that mattered were the things that you could see, like your car, your house, your wealth, your property, your office. But as I've grown older I've become convinced that the things that matter most are the things that you can't see -- the love you share with others, your inner purpose, your comfort with who you are."
So here's the thing. At the end of the day, it may be wisest to judge each of our own life successes not from the outside looking in but from the inside out. It's not about the material things I can show the world, but about how I feel about the work I do; it's about the relationships I have and the love I share.

It may well be, as novelist Edith Wharton said, that "if only we'd stop trying to be happy we'd have a pretty good time."
Related