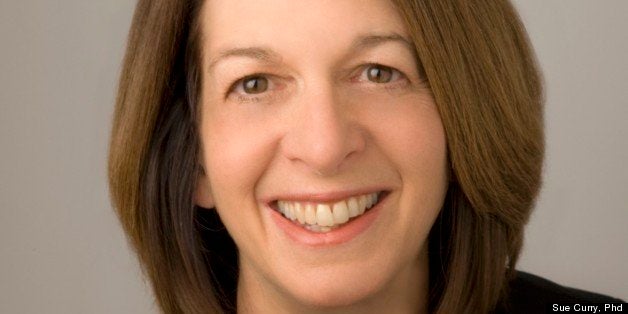 Who's healthier, you or your car?
Ford Motor Company is asking this question in a new advertising campaign promoting routine automotive inspections. Absurd? Probably, but it's interesting that the ads depict consensus among those answering that their car is in better shape than they are.
What does this say about health and well-being in our society? Well, for starters, let's remember it's just an ad, so it wouldn't be wise to make too much out of it. But at another level, this campaign highlights one of the pillars of the third metric and something that resonates with me both personally and professionally: the need to improve our collective well-being and what we need to do to stay well as individuals and as a community. This concept is at the core of public health, where the focus is not on curing disease, but on creating conditions -- at the policy, environmental, community and personal levels -- that prevent illness and premature death and enhance quality of life.
One of the conundrums about public health is that when it succeeds, things don't happen. Kids don't get measles, people don't develop emphysema or cancer from a lifetime of tobacco use, communities aren't sickened through exposure to unsafe water and food supplies. That's all good, but when the outcome is prevention, measuring success is somewhat challenging. Has Ford stumbled on a new metric? Will being healthier than our cars become a new public health goal?
Years ago, I was at a meeting with the late Marshall Becker, a pioneer in health promotion and a great wit. At one point in discussing public health goals, he facetiously noted that most of us would agree that we should weigh less than our cars. In the intervening years, cars have become lighter and we all know what's happened to our weight. So, maybe being healthier than our cars is not as silly a goal as it sounds.
Not only is public health invisible when it works, it is invisible in the current culture of health and healthcare. The story is familiar -- we spend more on health care ($2.6 trillion in 2010) than any other nation, yet we lag in almost all measures of health when compared to other developed nations. Our health-related culture is focused on cures, not prevention -- we assume the best path to health is through early diagnosis and expensive curative medicine. Prevention is an afterthought. Studies reporting that a particular treatment moves the needle on mortality by a few percentage points get front page coverage in major newspapers. Yet, studies demonstrating the success of a preventive intervention get barely a blip of media coverage. We have lost (or perhaps never found) the World Health Organization definition of health as, "a state of complete physical, mental and social well-being and not merely the absence of disease or infirmity."
What kinds of investments might help us to achieve the WHO's goal for health? To extend the prevention/automotive analogy, are we investing as much in health innovation as we are in cars? A recent analysis by Booz Allen shows the automotive industry spending about $18 billion per year in research and development. The National Institute of Health, the major investor in health research, spends about $30.9 billion per year. However, the vast majority of health research dollars are for basic science devoted to understanding and ultimately curing disease. A mere 5% ($1.8 billion) is invested in prevention research. Perhaps it's not surprising that our cars are healthier than we are.
Imagine what we could achieve with investment in prevention and well-being that matched automotive R&D. I see research focused on the best ways to encourage healthy behaviors, national media campaigns that discourage young people from starting to smoke, transportation infrastructure and a built environment that make it easy to engage in physical activities, easy and affordable access to healthful foods, workplace cultures that encourage self-care and work-life balance.
If we could bring about change on that level, the benefits would start to filter through the system -- in daycare centers and schools, workplaces and homes -- and eventually show up in personal and collective wellbeing. Eventually, we might even hear different answers to the question, "Who's healthier, you or your car?"
This post is part of a series produced by The Huffington Post in conjunction with our women's conference, "The Third Metric: Redefining Success Beyond Money & Power," which took place in New York on June 6, 2013. To read all of the posts in the series and learn more about the conference, click here. Join the conversation on Twitter #ThirdMetric.
Popular in the Community