 Quick! What do you think of when I say, "morning after"? I know what I think of, and it's something they probably don't want me write because it's dirty! Right? But seriously, I don't know WHAT the deal is lately. I feel like every time I turn around, somebody is talking about "morning after" photographs. Huh? Morning after pictures? What do you mean Bitchless? I am referring to the "morning after" the wedding... Like, in the bedroom with the bride and groom kind of pictures with the sheets all tangled and a photographer snapping photographs kind of pictures. Yeah. Gross. Ewww!
The idea stems from the couple wanting the photographer to capture sacred moments between the bride and groom when they are less stressed with all of the wedding hoopla. So they arrange for a photographer to meet them in the bridal suite the "morning after" the wedding as they are enjoying waking up as husband and wife. I mean, I guess I understand the thought process, but I think the "morning after" should be saved for JUST the newlyweds. No? I mean, this is the first time the bride and groom are waking up as a married couple, and to invite a stranger into THAT kind of a personal moment (versus the one where 200 people are witnessing you exchange your vows) seems a bit intrusive to me. Not to mention a few pretty common "morning after" connotations:
1. There's the, "Whoops! I forgot my birth control, so I better go get the "morning after" pill."
2. Or the "morning after" the one night stand.
3. And my personal favorite...the "morning after" the one night stand walk of shame.
Brideys, I know you want these incredibly real photos for your album, but I have a better idea. Let's fast forward five years from now and let your photographer take some photographs of the two of you then; let them into THAT beauty... into that reality. I mean, you thought getting married was so stressful that you have to have pictures taken the next morning? Well, sorry to say, but many of you will be divorced after five years because the actualities of married life will sink in. And if it was always about your wedding, the "morning after" pictures, the hype and NOT about the marriage, then odds are, you'll be paying the photographer for the "morning after" the divorce pictures. And trust me, you won't be smiling in those...
Please allow me to help you put this into perspective brideys. Because I KNOW that planning your wedding can be stressful, but is it really SO stressful that your pictures are going to reflect such anguish and anxiety that you need to have photographs taken the next day? C'mon, if that's the case, then I have a few suggestions:
1. Elope. If you truly love each other, then just get married and bring along your photographer. No stress. No baggage. Just each other (and the photographer).
2. Choose an amazing location for your engagement photos. You might have to pay your photographer a bit extra (for some extra time), but enjoy the peace... Take the day off, play hooky and have fun! It'll show in the pictures!
3. BB loves me some boudoir shots... And so will your man. Give him a gift that keeps on giving! And do it before the wedding! Typically these pictures are taken with enough time before the wedding where you, bridey, are carefree and relaxed. And the cool part? It's something you are doing for your fiancé, but for yourself too.
So, if you really want to talk about the "morning after", then why don't we just stick to brunch...? Okay?
Click through the slideshow below to see some examples of "morning after" photos.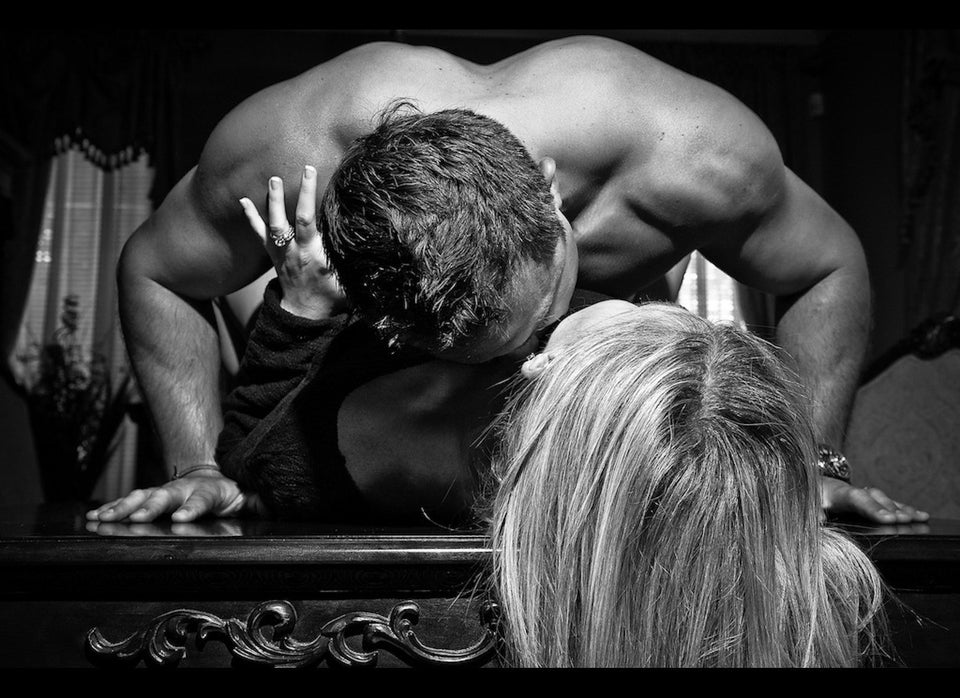 You might also be interested in: