UPDATE: We've announced the winner, and it's Rep. Aaron Shock--a Republican from Peoria, Illinois. See an Aaron Schock slideshow and video here. Scroll down for poll results.When members of the 111th Congress convened on January 6th, there were 65 fresh faces among them. Naturally, we've spent the last few weeks familiarizing ourselves with them, and after much voting, debating, and in-fighting -- or not -- we've made our picks for the five most adorable representatives.
Take a look and cast your vote below. Then let us know if we left anyone out.
Whatever the outcome, just remember: they're all winners here.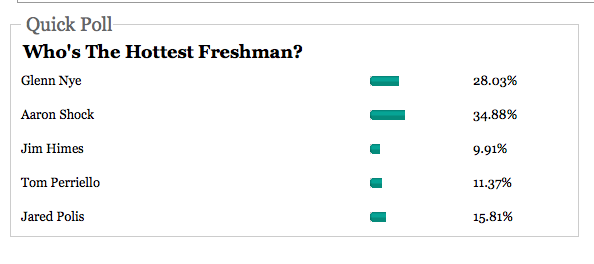 Related