During a respite from a recent international development conference in Mbale, Uganda I had a glimpse of a Jewish story that sounded like a Michael Chabon "What if" plot.
A Jewish community was founded in Africa 100 years ago by indigenous Africans who chose to convert to Judaism and circumcise their sons. Despite enduring physical threats and being outlawed by a military regime, they continued to practice secretly in their homes and nearly doubled the size of the community through voluntary conversion and natural growth. A native Ugandan, Rabbi Sizomu is the third generation in his family to lead the community, after studying in New York and Israel and receiving his ordination at the Conservative Movement's rabbinic school in Los Angeles.
Now they are building a new synagogue to service expanded communities of students who come from throughout East Africa to study with the Rabbi and enjoy a Shabbat meal of kosher goat and coal stove-baked challah. Some are converting to Judaism at the same time that relief agencies are pushing medical circumcision to help prevent the spread of AIDS in the region. The vitality and pride of the small community attracts visitors from around the globe who are inspired by its chutzpah for even existing.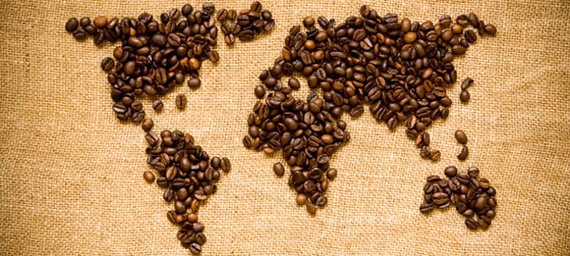 Passing two mosques and a church on a puddled, red mud street, I made my way to Shabbat services with the Abayudaya Jewish community -- on the Ugandan side of the coffee-rich yet poverty-stricken border with Kenya. As with other small villages I visited elsewhere in Uganda, I was warmly greeted by the Abayudaya community with dust and flies overshadowed by reflexive, lingering smiles.
In addition to the Rabbi's family and other members of the community, I was joined that night by a mixture of m'zungus- foreigners, whites, etc. with good intentions. They included a Kampala-based health expert working for the CDC, her visiting family from San Diego, and two Northwestern University students. [Putting on my parenting hat, I had to admonish the students at least briefly for arriving at the shul on the back of a boda-boda (a sort of motorcycle) without wearing helmets.] One student was from Teaneck, NJ teaching in Uganda through a summer internship and the other, who was experiencing challah and Shabbat wine for the first time, working with a local savings and loan collective. "We have these same rituals," he explained to the Rabbi, "But ours are about the body and blood of Christ."
Although the assembled guests did not fit perfectly into categories, I realized through my time in Uganda that I've encountered three types of people that might show up in a shul in a developing country: Tribal Altruists, Altruists, and the more recently coined category, "Effective Altruists."
Tribal Altruists: This group includes Jews, non-Jewish friends, and fellow travelers who just love discovering or rediscovering their own pro-Semitic distinctiveness when confronted with a Jewish experience that is similar but also markedly different from their own. Indeed, I first learned about the Abayudaya community years ago from my Tufts Hillel colleague Rabbi Jeff Summit who helped me with the logistics of this visit. He urged me to "get there early" to hear the pre-service musical instruments and mixed African-Hebrew melodies, a soundtrack he recorded for a Grammy-nominated CD. Despite my struggling to simultaneously combine foot shuffling with upper body movement and clapping, I nonetheless joined hands with the Abayudaya congregants as they filled the small space with their own spirited celebration.
Altruists: Rabbi Sizomu's car has a "Coexist" bumper sticker in which each letter is formed by a different religious symbol. Yet he is hardly naïve; he leads his community and lives his life guided by values that would be hard to summarize in a few words. Indeed, the community actualizes these values through actions such as a free trade coffee collective they initiated along with neighboring Christian and Muslim coffee farmers. In the words of J. J. Keki, the founder of the cooperative, "Use whatever you have to create peace! If you have music, use your music to create peace. For us, we have coffee. We are using coffee to bring peace to the world."
As Sizomu prepares for the hundreds of worshippers the High Holidays will attract this year, he is also preparing for another kind of service--he shared that he is running for the Ugandan parliament. Pointing to his kippah, he explains that he proudly serves the Jewish community as a continuation of his family's tradition, but he is also a proud Ugandan and wants to improve his country as well.
Effective Altruists: Although he did not live to hear this Silicon Valley-coined term, the character and memory of the late Captain Ben Sklaver was on my mind throughout this visit to Uganda. Ben was the founder of the ClearWater initiative in Northern Uganda, a partner organization I work with to bring clean water and community driven decision-making to communities most effected following a devastating Civil War. As a graduate of Tufts University and the Fletcher School of Diplomacy, Ben and many of his schoolmates, friends, and family created an NGO to help improve the lives of people he met while on active duty in Uganda with the US Army. Ben was killed on October 2, 2009 during his second tour of duty in Afghanistan, but his tragic loss did not dissuade his tribe of admirers from building on this legacy. The initiative has diligently financed 55 clean water points and helped promote local water user committees to ensure their local governance and long term viability.
Where was I in this mix -- in a country where 40% of the people lack access to clean water and 50% live without proper sanitation? One of many m'zungus trying to do audacious things to help people who are not family or part of our tribe, merely because we can if we choose to do so. Despite our horrid memories of the Raid at Entebbe, and despite the lurking extremist threats of Al Shabab militants, Boko Haram, and other tribal war lords in exile, I found circumstantially neighboring Christians, Muslims, and Jews in this quiet corner of East Africa coexisting in ways that we can all learn from.
And while it is certainly a good thing that Theodor Herzl never tried to actualize the idea of Uganda as a physical homeland of the Jewish people, it is possibly a victory of the Jewish spirit that teachers, epidemiologists, and social entrepreneurs alike might meet amidst their efforts to do some good in this enchanting place today.
REAL LIFE. REAL NEWS. REAL VOICES.
Help us tell more of the stories that matter from voices that too often remain unheard.