In March 2016, Sacramento-based storyteller, author and creative director of Sol Collective, Salvin Chahal and soundscape creator Simarpreet Singh (Wisechild) curated a photography exhibition inspired by song, "The World Is Yours" by Nas. This exhibition allowed individuals to explore various global issues, such as the unreal pressures and expectations on South Asian women surrounding marriage, damaging words men hear throughout their life that promote patriarchy, body hair shaming across different cultures, untold immigrant narratives, timelessness through love, and more, through images and installations created by the photographers.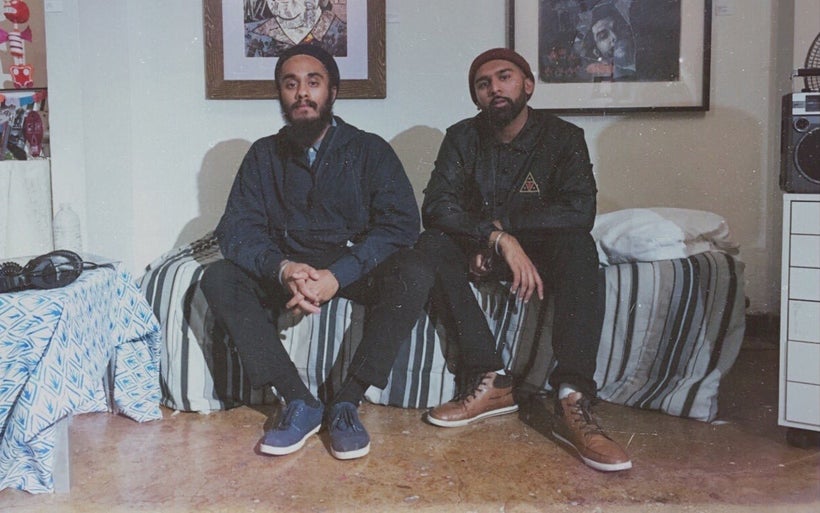 The exhibit included an installation made to look like a photo developing room. In this room, Chahal and Singh hid immigration narratives in the walls and encouraged audience members/attendees to find them.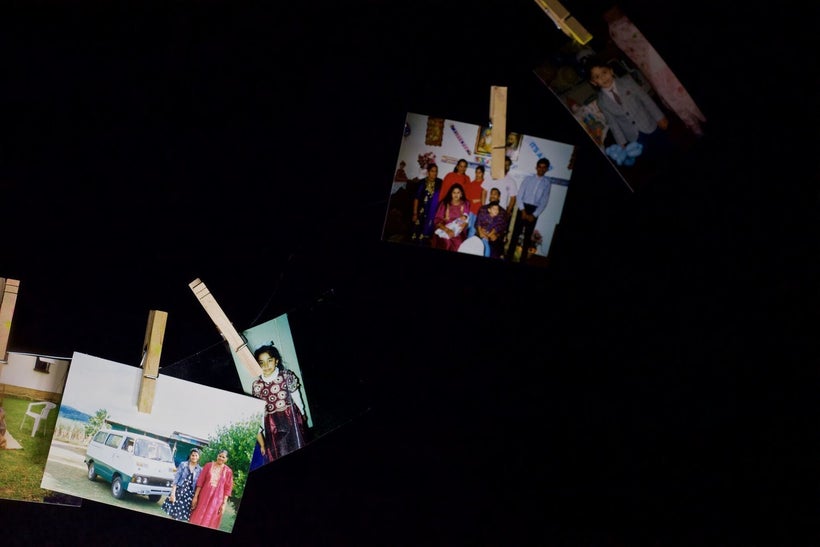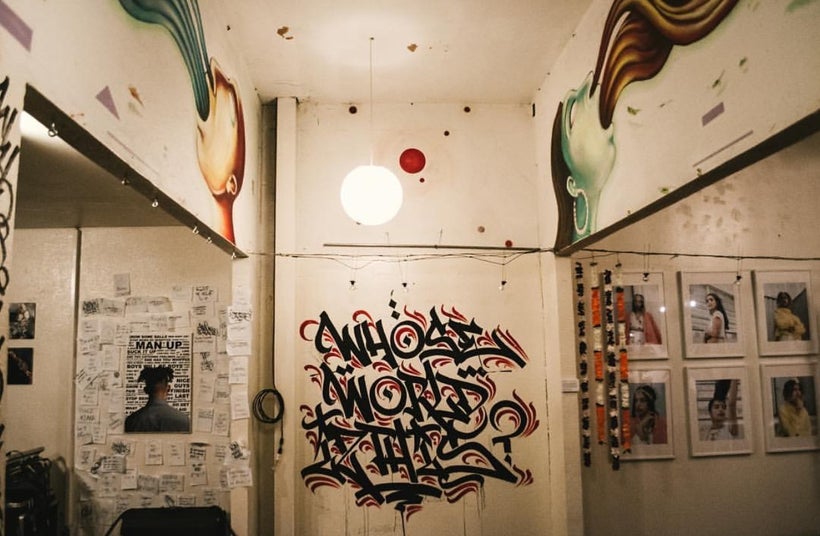 "We wanted to show the world that these stories are out in the world to discover but they are hidden, usually behind years of trauma," Chahal said.
Being the second oldest of 33 great grandchildren on his mother's side of the family, Chahal has been in the midst of many life and death experiences. Fascinated by the various stories he hears about those who have migrated, Chahal said he wishes he asked more questions when he had the opportunity. So, he's taking the initiative now, and encouraging others to do the same.
The 23-year-old storyteller is curating the "Whose World is This: Documenting the Immigrant Experience" initiative, creating a platform which highlights immigrant experiences through art exhibitions, podcasts, video series, books and more.
Being a son of immigrant parents himself, Chahal said he always had identity issues growing up because he was too "different" to be viewed as an American, and knew that he would also feel like an outsider if he visited his country of origin.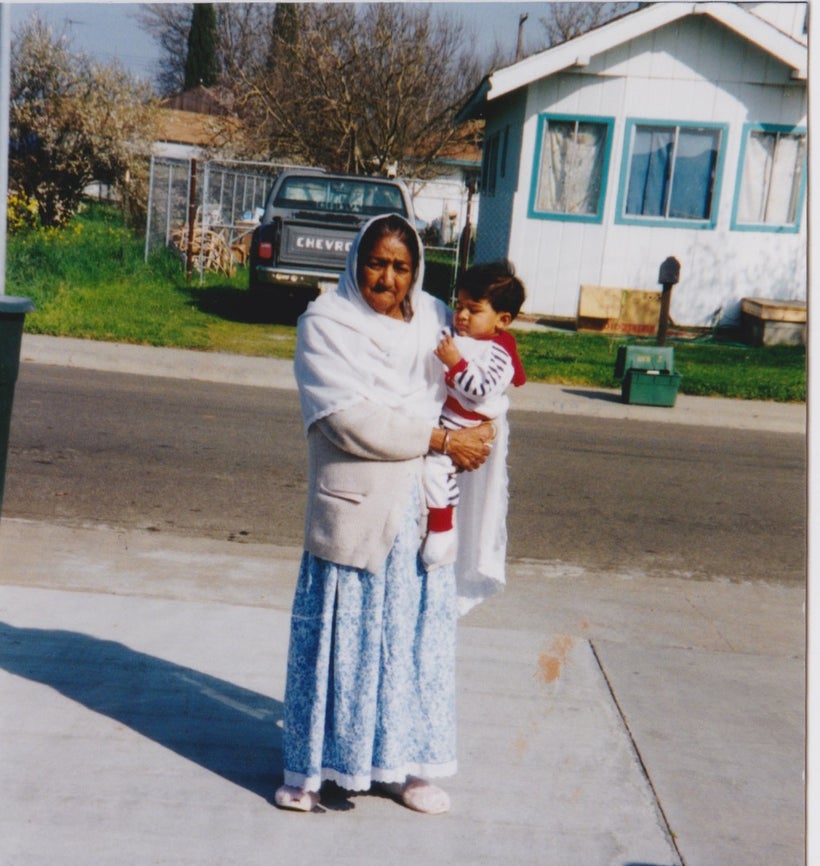 "As a kid I was ridiculed for how I looked and what I represented to a point where I began to hate it too, but now it's becoming popular to be proud of your culture," Chahal said. "Before the popular culture gets lost in "turmeric lattes" and "chandelier hair clips" I'm encouraging immigrants and their children to share their authentic life stories."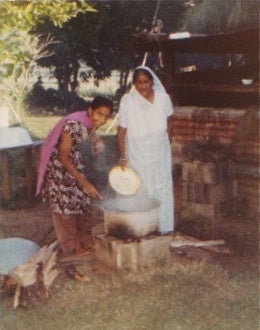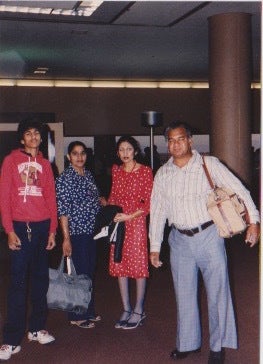 From the stories he collected, Chahal said he notices many similarities that bridge us all together. His mentor and director of Sol Collective, Estella Sanchez, frequently reminds him that the idea of an immigrant has always been used to create an "other" in our society, and to ever fix that, we must recognize the importance of our stories and see how they bridge us together as a community.
As a participant in the "Whose World is This: Documenting the Immigrant Experience" initiative/movement, Sanchez shared her father's story.
"I came to the U.S as a teenager and worked in various agriculture fields from Texas to California," he said. "It was hard work, with little pay and no respect. I was deported 13 times and each time I had to find my way back. We had to cross the desert to get back here. On one of those trips, 7 people died after we were chased by border patrol and lost our way. Only myself and one other person survived from that group. We dug up wild onions from the desert to stay alive. I often remember those people who didn't make it. Their families probably never knew what happened to them."
She then continued to share her mother's experience.
"I came to Sacramento from Mexico when I was 18," she said. "I lived in Oak Park and began working in the agriculture fields outside the city. We'd often be bent over tilling the land and planes would come by very low and spray us. I didn't know until people got sick that these were pesticides. Often times immigration raids would happen on Fridays. We realized after awhile that after we worked all week, the farm owners themselves would call immigration so that they wouldn't have to pay us."
As an artist and storyteller, Chahal emphasizes that if we don't understand the stories of our family members and why they migrated, we won't be able to carry the efforts of our ancestors as we move forward.
"I'm hoping more people will take ownership of their name and not adjust it to make it easier on the tongues of others," he shared. "I'm hoping more people will take pride in the color of their skin and not conform to Eurocentric standards of beauty. I'm hoping young kids will take the food their parents made to school and not feel ashamed of the way it looks or smells. I'm hoping people around the world celebrate who they are and where they came from because for far too long we've been told that it was wrong, disgusting, or unacceptable. I hope this brings an upsurge of self love, expression and inclusivity through understanding of our roots so we can continue to grow broad and beautiful in the world."
The team behind "Whose World is This: Documenting the Immigrant Experience" is taking submissions and wants YOU to send in your work. Send your art, stories, and any help you may need in developing questions to immigration@salvinchahal.com. Anything related to the immigrant experience is accepted, as well as all forms of art.
If your story/art is chosen, you will be contacted and possibly asked to send in more content or information. Visit this site for more information on the initiative/movement. Selected stories and art will also be posted here.
REAL LIFE. REAL NEWS. REAL VOICES.
Help us tell more of the stories that matter from voices that too often remain unheard.
This post was published on the now-closed HuffPost Contributor platform. Contributors control their own work and posted freely to our site. If you need to flag this entry as abusive,
send us an email
.