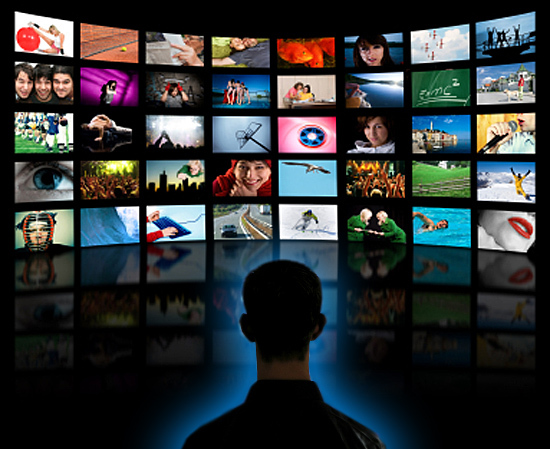 I work on the inside of the entertainment business, and I can tell you first hand we are in the midst of experiencing some very exciting changes. Over the past decade, consumers have been armed with technology that allows us to do great things in our everyday life, but entertainment brands have been extremely late to the game in keeping up with these changes.

That lag is about to shift, as much of the infrastructure -- on-air, in-venue, in-platform -- is finally catching up with what consumers want -- to seamlessly consume great stories!

Here are the three core trend lines that are primed for movement in 2015. These aren't necessarily new topics, but they're topics that until now have been stuck in the mud. And the result of their movement is that we're going to be far better connected with the stories we care about. And I for one am excited about that.

Great Stories -- Not Great Tag Lines -- Will Prevail
Studios, networks and producers of the shows we follow and love know now, more than ever, that it's no longer about "selling the sizzle." It's all about making a better steak. The power of critics in film and theater, for example, have become less and less relevant at the box office. The effectiveness of the "quote" ad -- we've all seen them, the ones that say: "Best movie of the year," from twenty unrecognizable sources -- is rapidly becoming meaningless without the bite of the consumer endorsement. While consumer review websites have been around for quite some time, it's until only recently that producers and the entertainment industry have come to understand that great storytelling actually matters in winning the heart and minds of consumers. You can't simply spend your way to success or latch on to a high-profile brand and expect success -- just look at the Hollywood bomb rate if you need any evidence. In 2015, look for less "selling" and more "telling" in trailers along with a focus on extended content. Look for more campaigns like Netflix's House of Cards' season announcement that used a branded style of originality in what, for most shows, has been a historically mundane event. Great advertising can no longer simply sell consumers a story - it must be an active part in telling the story.

Great Stories Will Live Beyond the Experience Itself
Great advertising is great storytelling. Digital platforms -- and the continued fragmentation of devices we use -- mean huge opportunities for us to engage in the stories we love on the channels we use the most. Expect to see tons of additional custom content created around the characters we follow in fun ways that keep us engaged between episodes. Expect more ways to engage with audiences like the work from Masterpiece Theatre and PBS with Downton Abbey's holiday special, which brought fans into life at Downton in an unexpected way using guest star George Clooney. Expect more fun campaigns like Netflix and DreamWorks Animation's "King Julien New Year's Eve Countdown" -- a three minute video for parents to trick entertain their kids with a pre-midnight New Year's celebration. It worked like a charm in my house! Expect more participation with the creative team in developing characters on new platforms. With Amazon and other digitally-minded players getting into the content development business, expect big changes in where and how content lives at all touch points.

Great Stories Will Invite Us to Engage
There is a major movement developing around big infrastructure enhancements invites communal fan feedback with greater impact. Yes, there have been a range of on-screen campaigns to get viewers engaged, from live social reads to online voting. But in venues, where audiences come together in-person -- particularly in film and live theater -- engagement has been sorely lacking. 2015 is the year in-venue connectivity becomes substantially more prevalent and a true enhancement to the experience of getting off your couch and into a live space. You will see more enhancements like the move by Cineplex Entertainment to offer reserved seating for a surcharge at their theaters. You will see more audience experiences like the work Selma did by inviting hundreds of thousands of middle school students to see the film for free on MLK Day - score one for "audience engagement"! Read the buzz around #SelmaforStudents if you need any evidence. There is value in watching entertainment in communal settings, and technology will begin to play a role in enhancing this.

Exciting stuff indeed.
Calling all HuffPost superfans!
Sign up for membership to become a founding member and help shape HuffPost's next chapter