Tina Fey is revealing all in the last Ask Tina video for NBC.com. Above, Fey answers some difficult questions like, "Why is '30 Rock' ending?" and whether or not she ever did "go to there."
"All good things come to an end," Fey said in response to the former. "And all good things decline dramatically in the ratings over the years, and all good things have lower ad rates than they used to. That's not really why. Because it's time ... We've told a lot of good stories, I think, and we've had a lot of fun. We'll all be friends in syndication."
During her time off -- when she's not working on a "Mean Girls" musical -- Fey said she'll be watching a lot of TV. When asked what fans should watch now that the adventures of Liz Lemon and Co. are coming to an end, Fey suggested "Parks and Recreation" and Netflix's new season of "Arrested Development." Fey said she'll also be watching "Sherlock," "Breaking Bad" and "Homeland" -- all shows she hasn't had a chance to watch while working on her NBC comedy.
And the last question: "Did you go to there?"
"I think we did ... I think we did," a misty-eyed Fey said.
The "30 Rock" series finale airs Thursday, Jan. 31 at 8 p.m. EST on NBC.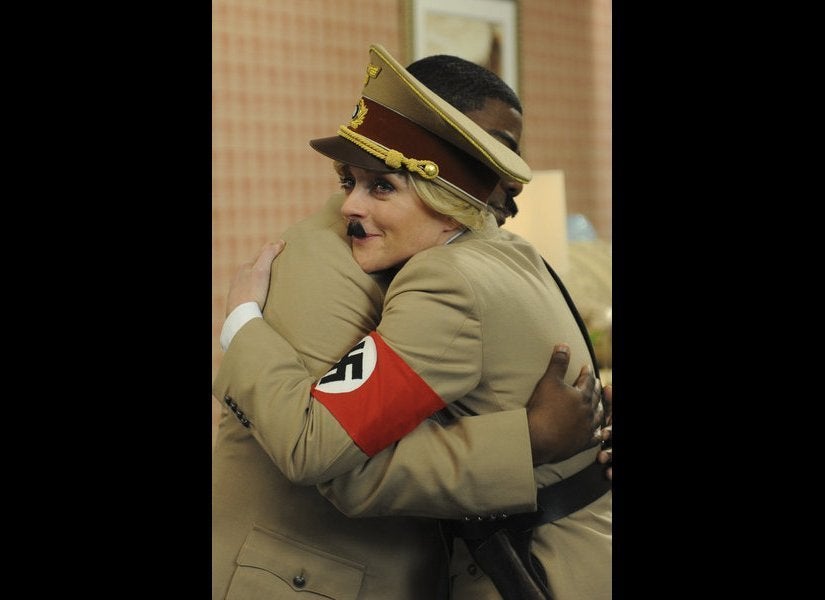 30 Rock
Related
Popular in the Community