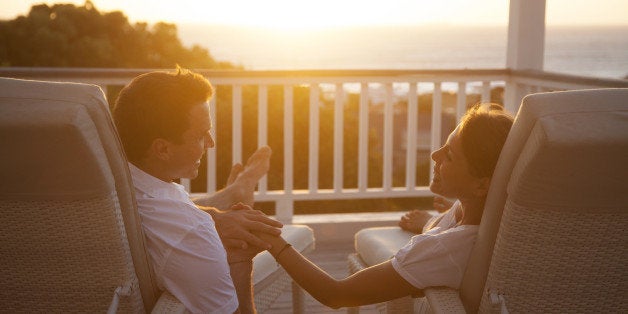 How has it been 20 years? Weren't we JUST sitting in that sweaty gymnasium?
In reality, more time has passed SINCE graduation than all of the years leading UP to that momentous event.
Sure, there have been the subsequent life events: the freshman fifteen, cross-country moves, first-job jitters, bittersweet heartaches, joyous weddings, and the game-changing addition of kids...
But 20 years? No. No, that can't be.
At 18 we thought we knew hardship. (No. No, we did not.)
We thought friendships were etched in stone. And while some were, others weren't. And that's ok.
Some of our loved ones fell ill; others left us way too soon.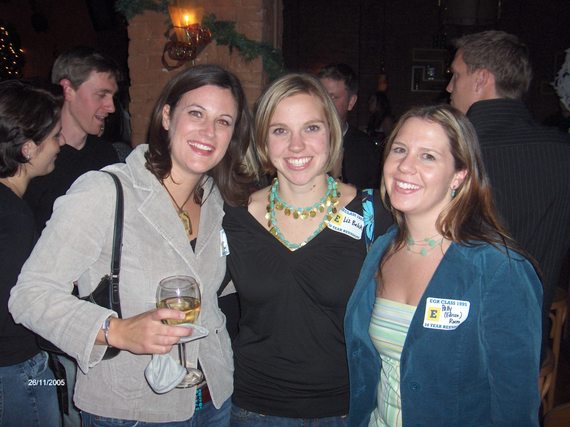 Photo: Ten Year Reunion (2005) with best friends Liz Balck Monsma and Patty Edison Racco
We followed our passions.
Among us we produced entrepreneurs, athletes and executives. Among us we now have attorneys, doctors and parents.
Among us we are more similar than we are different.
In fact, popularity and test scores had little to no bearing on our achievements.
Instead, age has been the great equalizer.
Approaching 40, we are rounder, balder and are confronting the harsh realities of maturing parents.
By now, each of us has an infinite number of successes and failures. Through education, travel and experience we've gained perspective. We've forgiven others.
We've forgiven ourselves.
"(Be sure to) have a past juicy enough that (you're) looking forward to retelling it in Old Age." ~ Pamela Redmond Satra
And So... Here's My Wish:
When life challenges you, return to age 18. Think about Graduation Day -- fidgeting with your hat, the tassel swishing back and forth, crossing that stage while surreptitiously eyeing your (very) proud parents.
What were your dreams back then?
What if for just a moment, you experienced that thrill again -- the adventure, the unknown, the excitement... where would it take you?
Leverage what you've learned... to seek out what you don't yet know.
Enjoy the next leg of the journey, my friend...
--------------------------------------------------
Jennie writes about pop culture, marketing and parenting. And yes, she had a blast at her 20 year reunion! Follow her on Twitter: @jenniesuth
Calling all HuffPost superfans!
Sign up for membership to become a founding member and help shape HuffPost's next chapter