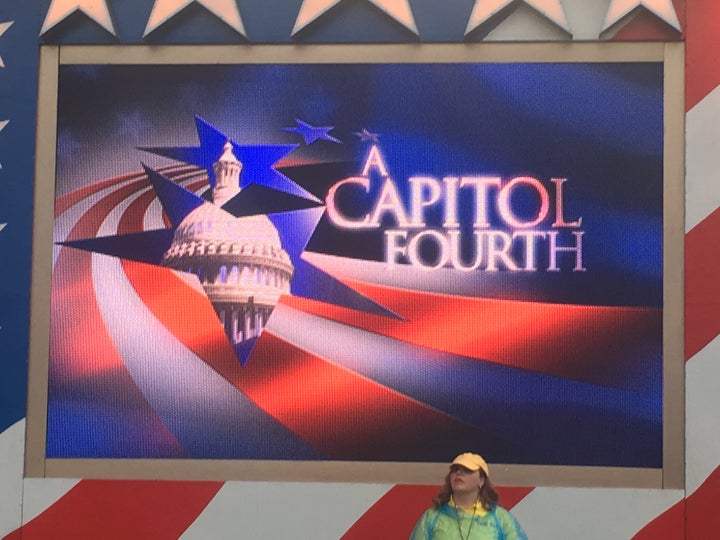 A Capitol Fourth Honors The Nation While People Complain About Fireworks
Happy belated Fourth of July! To celebrate the independence of our great nation, I headed down to Washington DC to film a very special episode of my new YouTube series, Kyle2U. I was there on the West Lawn of the United States Capitol to attend rehearsals for the annual PBS special "A Capitol Fourth".
Celebrating its 36th anniversary this year, A Capitol Fourth, the highest rated program on PBS every year, broadcasts live from the U.S. Capitol and honors the nation and our armed forces through song. This year, the star studded event included two time Tony Award winner Sutton Foster, Grammy nominated, multi platinum singer / songwriter Gavin DeGraw, the incomparable Kenny Loggins, Glee's Amber Riley, Cassadee Pope, Hamilton star Christopher Jackson, the legendary Smokey Robinson and so many more. Hosted by Tom Bergeron, A Capitol Fourth also featured Gold Medal winning U.S. Olympian Scott Hamilton and members of the 2016 U.S. Olympics team.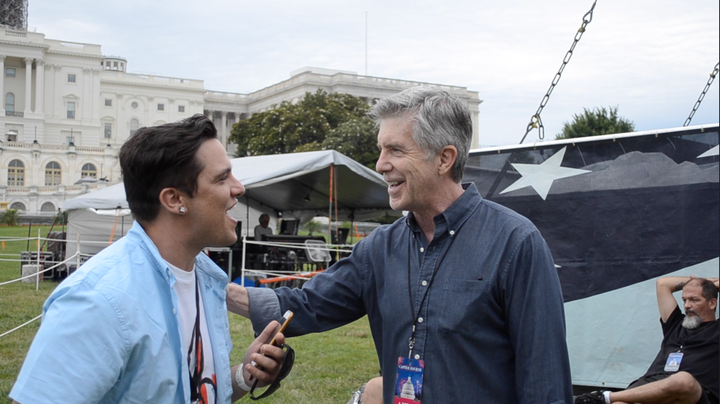 The show also prominently honors our men and women in the armed services including enlisted and veteran troops. Gavin DeGraw gives an absolutely touching version of his hit Soldier as a tribute to the USO. Surrounding him as he plays from a beautiful baby grand piano are a few members of our armed services.


I was honored to be able to watch the hardworking artists and musicians and unbelievably tireless crew put on such a massive live show. Sound check rehearsals started at 9am and the dress rehearsal ended well after midnight. To say these were long days is an understatement. The pressure was on, since not only would tens of millions of people watch the critical and fan favorite from their own living room, but hundreds of thousands of people would be flocking to the Capitol to watch the show right in front of them.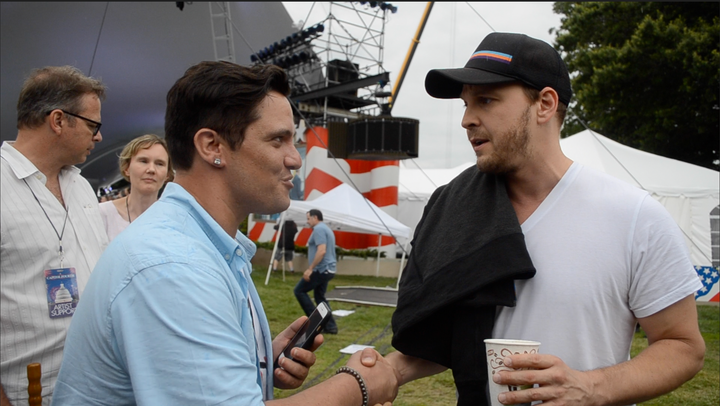 The show began trending on both Facebook and Twitter last night with both the #ACapitolFourth and #July4thPBS hashtags. The event captured the hearts and conversations of Americans everywhere. Kenny? Huge hit. Smokey? Cheers all around. Gavin? Blew us away. Yolonda? I'm not even worthy of commenting on that greatness. Currently the show is still trending today. Instead of continuing the conversation on these great performers and a two hour tribute to both our country and our armed forces, it's due to a small backlash of people that have complained that the fireworks weren't live. Note to these people: I was in Washington D.C. - it was torrential downpours. The options for the producers of the event were something like this:

#1. Inter-splice moments of the live fireworks with ones from last years event.

#2. Ruin the television fireworks of every watching-at-home American with footage of wet sparklers going off behind a storm cloud.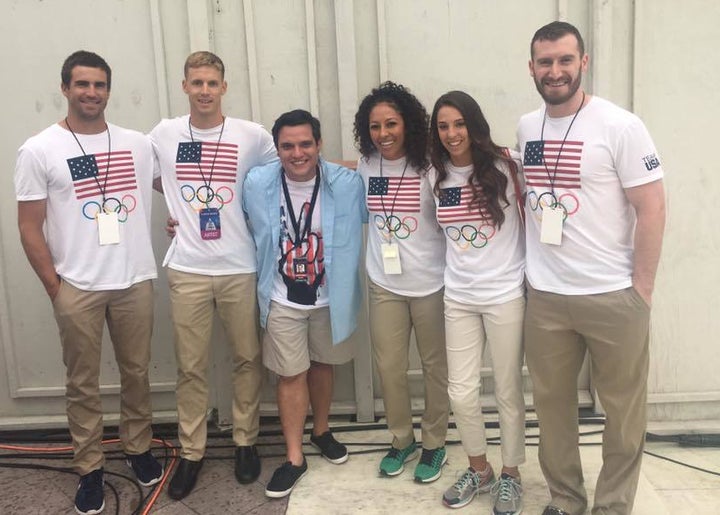 In this election year, I say we put it up to a vote. Since this is my column, I'm voting YES! PBS and A Capitol Fourth made the right decision in giving us what we want to see: an amazing view of the best fireworks in the world right from the epicenter of our democracy. To the naysayers who are insisting that somehow the tireless work of the thousands of people who came together for this American tribute is for nothing, I urge you to use that energy to volunteer for the USO. I assure you that your energy and efforts will go much further when directing it towards something positive.
A Capitol Fourth is a work of love. It is a tribute to America. It is a tribute to the American people and it is a tribute to our brave men and women who currently fight or have fought for our freedoms. That in itself is enough.


Watch Kyle2U - Live from A Capitol Fourth! (2016) below!
Related
Popular in the Community