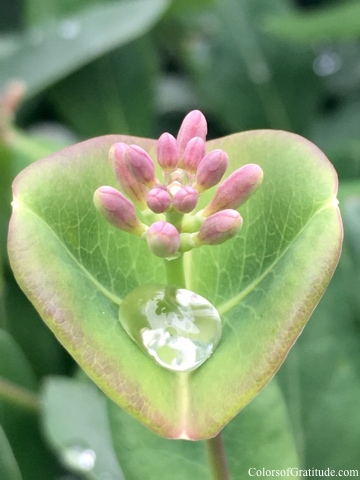 I'm the first one to point out that holidays have metastasized into mere shopping days in mainstream society. Leaving the commercial ridiculousness aside, I'd like you to consider that pressing the imprints of culture deeper into our individual and collective consciousness can have beneficial outcomes.
Mother's Day, for instance, can be good health care if you peel back the layers of superficial and ultimately meaningless gestures, phrases, presents.
If you decide to imbue Mother's Day with the light of grace and the humbleness of your presence, it can alter the energetic field of your mom's cells. Mother's Day, more than any other widely-celebrated holiday, is of vital cultural significance because it touches us all. Everybody's got a mom. Every mom's got a kid. We're culturally connected through the primitive web of family bonds that nourish our very existence. Mother's Day runs deep in our ancient DNA.
Choosing to show up for your mom on Mother's Day is a primal act of love -- and a sacred service. Deciding to send a heartfelt gift of beautiful flowers; or a carefully selected massage voucher; or a meaningful piece of jewelry; or organic beauty that transmutes every day into a ritual of pleasure and self-care; or deliciously healthy chocolate; or a love letter; or a day together in nature... -- you beaming unconditional love from your heart into your mom's energy field is of tremendous importance. It can add years of joyful life to her presence on earth.
Mother's Day is health care if you celebrate it wholeheartedly. Of course, every day can be Mother's Day but I'd like to inspire you to tap this cultural portal to amplify your mom's radiance.
Calling all HuffPost superfans!
Sign up for membership to become a founding member and help shape HuffPost's next chapter