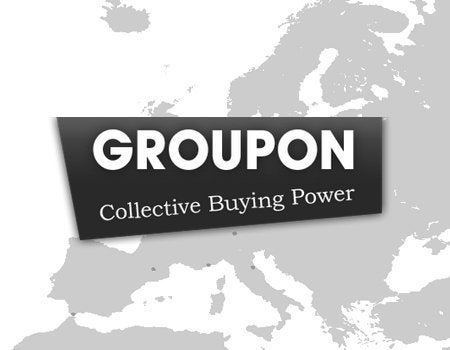 The internet is abuzz with rumors of Google's bid to buy Groupon, the Chicago-based startup company that is already the leader in the growing market for daily group coupons. Groupon, though only 2 years old, reportedly brings in monthly revenues of over $50 million. WSJ's All Things Digital reports that Google's offer is a whopping $5.3 billion.
Google's multi-billion dollar offer, though pricey, makes a lot of sense for the search giant. Here's why. Despite its several applications ranging from Google Books to search to YouTube, Google has become something of a one-trick pony in terms of its business model and revenue source. Google receives most of its revenues from its AdSense and AdWords programs, which enable the selling of Internet ads on the Google search engine, Google network sites, and on third-party sites and blogs.
What Groupon would add to Google is a completely different market and revenue stream--one that is not dependent on advertising and that, unlike Google Books or YouTube, is not currently mired in massive copyright litigation. Groupon is already profitable and makes money from selling stuff--albeit, coupons. Businesses can offer customers in their cities massive discounts, usually 50% or more from retail prices through group coupons, or "groupons," sold on Groupon's site. For example, Nordstrom recently offered a groupon worth $50 of merchandise for only $25. Quite a bargain. Nearly 50,000 consumers purchased the groupon, generating over $1.2 million from that one sale. Half of the cut, or over half million dollars, is expected to go straight to Groupon. By now, the genius of Groupon's business model should be apparent. It requires very little overhead or physical infrastructure because all it sells is a digital coupon over the Internet. But businesses, big and small, are flocking to sell coupons on Groupon's site, given the estimated 15 million users of Groupon in 29 countries around the world that can bring traffic to the stores. Because the daily coupons from Groupon are targeted and personalized to users by city, Groupon would give Google a much needed foothold in the growing, "local market" space to compete with the likes of Facebook.
So would a deal with Google make sense for Groupon? I think so, for at least two reasons. First, if Google does one thing well, it's technology. It can provide Groupon with the engineering, technical support, and server capacity to ensure its system does not crash with a popular sale--as, unfortunately, occurred with the Nordstom offer, which brought Groupon's site to a halt for a good part of the day. Second, and more importantly, Google can immediately provide Groupon a seasoned legal department to help Groupon protect its intellectual property and to develop a coherent strategy to respond (or not) to all the copycat sites--or "Groupon clones"--that have sprung up in the U.S. and around the world. Listening to Groupon CEO Andrew Mason describe the company's current IP strategy makes it sound somewhat like a work-in-progress. But, if Groupon goes along with Google, Mason could focus his many talents on developing the amazing site of Groupon, while leaving the more mundane task of protecting intellectual property to the legal department at Google. And, of course, the $5.3 billion translates into a lot of sense, too.
Popular in the Community