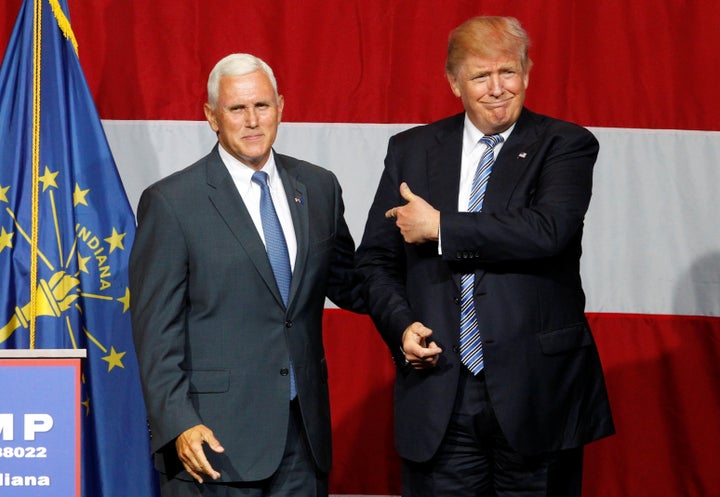 Despite Ivanka Trump's protestations that her dad would actually be good for women, Trump is about as anti-lady as it gets. And one candidate who is bad for women + another candidate who is bad for women = A VERY BAD SITUATION FOR WOMEN IN THIS COUNTRY.
#1: Pence is anti-choice and has a long history of crusading against abortion rights.
As Mother Jones reports, during his tenure as governor, Pence "decimated access to abortion" in Indiana, signing an abortion bill that significantly upped restrictions on the procedure. Among other things, the law made Indiana one of two states in the country to prohibit women from terminating a pregnancy should the fetus be found to have fetal anomalies ― a restriction that reproductive rights advocates, like Planned Parenthood president Cecile Richards, panned as cruel. "It's designed to shame and demean a woman who is facing tragic circumstances with a lethal fetal anomaly," she said in a statement.
Pence also once eloquently stated, "I long for the day that Roe v. Wade is sent to the ash heap of history, when we move past the broken hearts and the broken lives of the past 38 years."
#2: And he's seriously anti-Planned Parenthood.
On Thursday, Richards released a statement about Pence, and she didn't hold back. "The reason anyone in America could pick Mike Pence out of a one man lineup is because of his long history of targeted political attacks against the care provided at Planned Parenthood health centers in Indiana and across the country," she said. "Other than that, he doesn't have a single distinguishing characteristic." Ouch.
#3. He has a track record of being against upping the minimum wage.
Pence has a history of working against raising the minimum wage. Case in point: In 2013, Pence "mustered" opposition to a proposal that would have raised the state's minimum wage to $8.25, Media Matters reports. And while the minimum wage is an issue that matters to everyone, it disproportionately affects women. That's because two-thirds of minimum wage workers in this country are, you guessed it, women.
#4. He actively made it easier to discriminate against queer people.
In 2015, Pence signed the so-called "Religious Freedom Restoration Act," a bill that effectively made it legal for business or religious institutions to discriminate against lesbian, gay, bisexual and transgender individuals by asserting their "religious freedom." As the Human Rights Campaign argued, the bill meant that an "evangelical owner of a business providing a secular service can sue claiming that their personal faith empowers them to refuse to hire Jews, divorcees, or LGBT people. A landlord could claim the right to refuse to rent an apartment to a Muslim or a transgender person."
And even though the bill was repeatedly called out for being seriously discriminatory, Pence largely stood by it, signing a revised version into law, but arguing all along that the real problem was simply how it was being perceived and portrayed in the press.
#5. He thinks gun ownership increases public safety.
Pence gets along with the NRA just dandily, even speaking at the organization's annual leadership convention at one point. In an interview with Real Clear Politics' Chris Wallace, Pence argued that gun ownership leads to a safer country. "I have strongly supported the right to keep and bear arms," he said. "I truly believe that firearms in the hands of law abiding citizen's makes our families and our communities more safe, not less safe." But evidence shows clearly that gun violence (again, bad for everyone) is particularly bad for women, in large part because of the threat of intimate partner violence. More than 6,000 women were killed by intimate partner using a gun between 2001 and 2012, and women in this country are far more likely than women in other high-income countries to be killed with guns. So no, more guns do NOT make women safer.
Donald Drumpf summed up a Trump/Pence ticket perfectly on Twitter when he wrote:
Related
Before You Go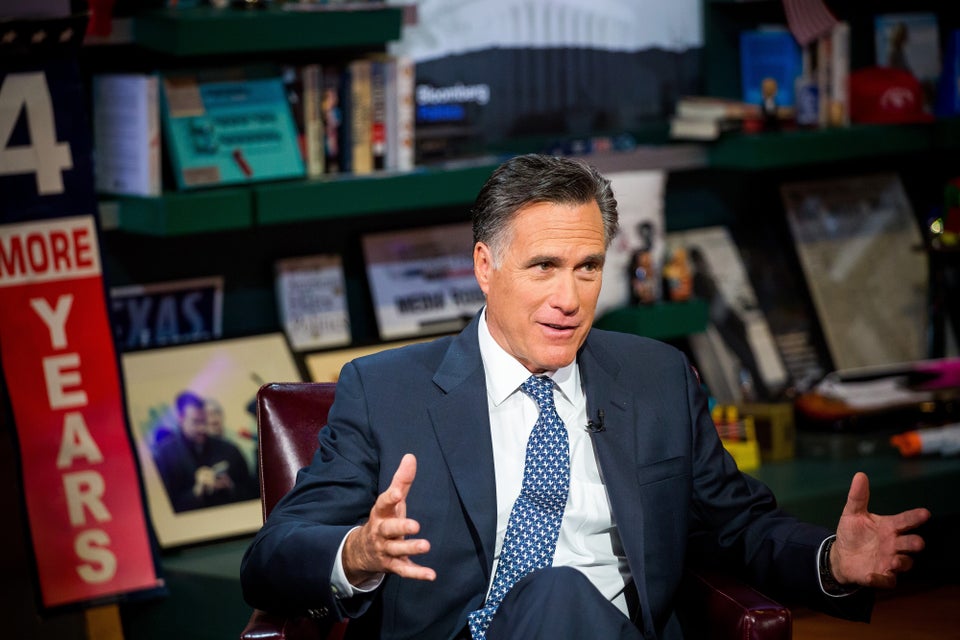 Republicans Who Have Refused To Back Donald Trump
Popular in the Community