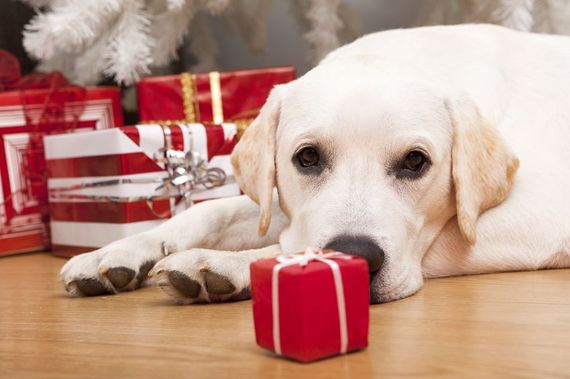 Image Credit: Erik Reis via 123rf
Flashback to the winter of 1980. I was only four years old when, together with the help of my older sister, I was scribbling my wishes for Christmas onto a piece of paper. As usual, the list was long, the spelling messy, and the excitement huge. If only I knew, if on Christmas eve my grandest wish would be fulfilled and placed under the Christmas tree -- a puppy. When we were done, our wish-lists were collected by our parents with the promise to be passed on to Santa's hardworking helpers.
The following day, our parents sat us down in the living-room, making serious faces. As it turned out, had they peaked at our wishes, now wanting to talk to us about one wish in particular -- the puppy. For a moment, I held my breath, but was relieved when they told us that they weren't against a puppy. But what they were against, was putting it under the Christmas tree. That was an absolute no-go.
For Christmas, we could wish for anything our little hearts yearned for. Yes, for any thing. And that was the problem. A puppy was not a thing. It was a living creature.
They patiently taught us that an animal was not a gift that belonged into the same category as our toys. An animal was a creature with feelings that, should we decide to have one, would be an extension to our family. An animal meant a lot of responsibility. It was nothing one bought out of a mood or for a season. An animal could not be exchanged or put aside when we didn't feel like it. An animal wasn't a toy. An animal was a precious family member that needed lots of love and heaps of attention. An animal was not a gift, but a family decision. A serious decision. And a big decision.
Luckily, my parents share my love for animals, so the decision came reasonably easy. After our grandparents had given their thumbs up for taking care of the dog, while we were on future vacations, the answer was yes. Yes, we would get a puppy.
The following days and weeks, there was only one topic: our new family member! Again and again, we flipped through books about the many different dog breeds, educating ourselves on their specific traits in order to find out which dog would best suit our family. And eventually, one snowy morning in January, the big day had arrived. I remember us all getting into the car to drive to a certified breeder, not too far from our home. And yes, that's the one thing that I would do differently today. I would definitely choose a shelter over a breeder. Well, we all learn and grow wiser with time.
To cut a long story short: as a family, we made the decision to get a dog. As a family, we made the decision on the breed; a Lhasa Apso. As a family, we chose the black puppy with the white dot on its head. Or did the puppy choose us? As a family, we decided on a name; Tschechi. And so, as a family we grew.
I was only four-years-old and yet, I understood. A puppy is not a gift. A puppy is not a toy or a thing. A puppy cannot be exchanged or returned. A puppy grows into a dog. A dog is a commitment for many years. A dog needs someone who looks after him or her during family vacations. A dog cannot one day be passed on to new owners. A dog has feelings. A dog, just like a cat, is a family member. And as a family one sticks together; come what may.
A dog is a family member that will love you to bits, make you laugh and cry and go insane, and that will hopefully be celebrating many magical Christmases with you. Not as a gift, but as your loyal friend and dearly beloved fur-child.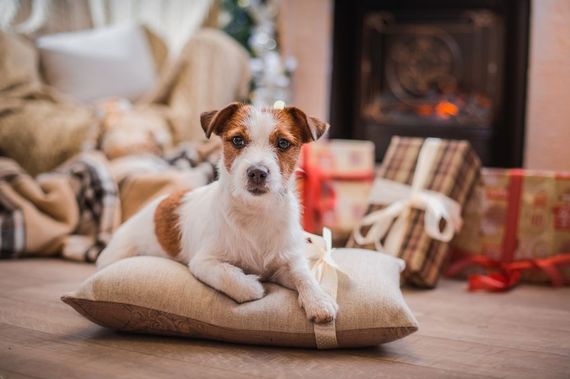 Image Credit: Annaav via 123rf
If a four-year-old girl can understand all this, I am sure that any grown-up can too.
From my heart to yours, a Happy Season of Love!
Calling all HuffPost superfans!
Sign up for membership to become a founding member and help shape HuffPost's next chapter