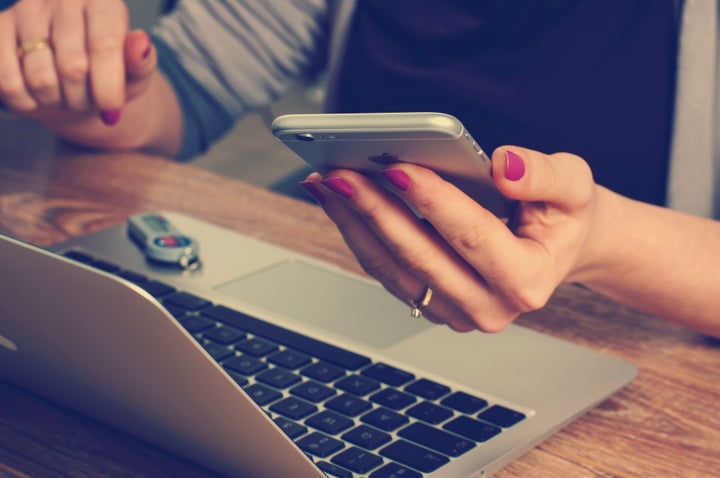 The majority of executives today have climbed the corporate ladder through direct recruitment by companies and opportunities presented by former bosses or colleagues. They have often avoided the tedious process of having to upload their resume and waiting for the interview call like standard professionals. This is because their networking has most often gotten them to the last several senior management jobs on their resume and the resume is simply an overlooked formality.
Now, 10, 15, or even 20 years later, executives are embarking on their job search or next leadership opportunity with a resume that must be re-formatted for the digital age along with leveraging a powerful digital footprint. Suddenly, most executives find themselves thwarted in the process.
Contrary to popular belief, however, the resume is not just about the job search for executives anymore. Board of director roles, leadership and fellowship programs, awards, and even major speaking engagements require a resume and a link to your social media accounts. Suddenly what worked in the 90's and pre-LinkedIn era is no longer a qualifying measure for executives to obtain their next opportunity.
While the resume is just one piece of the puzzle, it's an important one for executives to position their leadership highlights, career wins, and executive benchmarks. It has to be much more than just a laundry list of skills to pass through an applicant tracking system (ATS). But, even more importantly, if your resume and LinkedIn profile are up to par, but you don't leverage them in a tech savvy way, that lack of engagement in the digital age will hurt you more than help you.
Today, the time spent on reviewing a resume or online profile has diminished to 5-7 seconds. It takes that in-person interview to really learn a candidate's career story? So, why aren't a technology-driven resume and LinkedIn profile enough in the digital age? The answer is simple: since we no longer live in a world where you can hit "apply" and wait for the phone to ring, you need a solid job search strategy and effective networking to market that resume and LinkedIn profile.
Mapping Your Job Search Strategy
An important caveat of the job search process is that your resume must align with the positions you are targeting or you will not "fit" the experience required. You cannot aimlessly apply for jobs just because the job titles match. Your resume must be built around the targeted roles and positions. That may mean having a master resume and re-aligning it by altering the branding statement and highlighting the relevant experience for the positions.
One strategy and technique I often use with my coaching clients is having them create a job search map that is shaped like a square. In the top left corner, list your top skills and strengths. In the top right corner, list the types of companies and locations you would want to work for and at. In the bottom left corner, list the types of environments that you will flourish in, and in the bottom right corner, list what you need out of the role and why. This will help you to identify target organizations to work at which will form the circle within the square.
Once your resume aligns with the targeted roles that you intend to apply to, you can begin the research process of determining who the key players are at those companies and start formulating personalized connections. By personalized connections, I don't mean sending a LinkedIn request, and waiting for the person to accept. You need to include a personalized note to that connection and begin an email or phone call exchange. Also, be sure to research similar positions at other companies to compare and contrast roles, salary, and skill set required. This will help you strategically in the process to also align yourself with the right fit.
Don't forget to track your job search. Keep a running list of companies you've applied to, positions you've applied to, and the people who you have reached out to.
If you are ONLY applying to job search boards and not actively networking, you are missing out. Job search boards have a 4%-8% response rate, but networking has an almost 80% chance of getting you a new job.
The idea is to get in front of the right person and market yourself. Consider attending local business networking events and join professional associations. Summer is a great time to do this. Put yourself out there!
Consider this example: you and "Bob" apply for the same role, but it turns out that John, who is VP at the company, knows Bob through a mutual connection. It's a fact that Bob has his foot in the door at a faster pace than you because John can vouch for Bob. What about the positions that are not advertised?
This is where solid networking matters. Remember, employers Google your name and expect you to have a solid online presence. Employ a 10/10/10 rule with LinkedIn (10 minutes in the morning, 10 minutes at lunchtime, and 10 minutes in the evening) every other day. Share articles, create thought-provoking (but professional) posts, and interact with your connections. It will help you get noticed faster and easier. Strategically, you should be posting and/or sharing content at least 3 times a week to expand your network. The power is in the follow-up, so be sure to devote time to following up with prospects and connections. At the end of the day, you need to develop a strategy that's digital-age driven and make it count.
Related
Popular in the Community