This is a big week at Active Minds: We just named the winners of the 2016 Healthy Campus Award. Congratulations to each of the winning institutions (You can learn all about why they won here):
• California State University, Long Beach (Long Beach, CA)
• Jefferson College (Hillsboro, MO)
• Lawrence University (Appleton, WI)
• Sacramento State (Sacramento, CA)
• School of the Art Institute of Chicago (Chicago, IL)
• University of Wisconsin-Madison (Madison, WI)
Instead of just re-capping why each school won, I wanted to share why Active Minds gives out this award in the first place. As a national non-profit with a small staff, our time and resources are limited. There are only so many projects and initiatives we can take on. So why is the Healthy Campus Award one of them? Let me explain.
The Active Minds Healthy Campus Award recognizes and celebrates U.S. colleges and universities that are prioritizing health and making great progress towards creating a campus that promotes the health and well-being of its students. It champions schools giving equal priority, attention, and investment to mental health alongside physical health.
Under the direction of Sara Abelson, Active Minds' Vice President for Student Health and Wellness, the Award gives Active Minds the chance to recognize what's going right. Sara and I have been having conversations for years about how student health only becomes a topic of public conversation when there's a tragedy, like a student suicide or school shooting. The media headlines only focus on what schools are doing wrong and where they are falling short. And when success in campus health is discussed, mental health is often ignored.
We were tired of this trend. We wanted to change the conversation (that's kind of our thing).
So we developed the Active Minds Healthy Campus Award to draw attention to the schools that are getting it right - defining health broadly; prioritizing long-term, strategic approaches; and championing student voices. It's our hope that this award will inspire and encourage other universities and colleges to view student health holistically - because as we often say at Active Minds, there's no such thing as health without both physical and mental health.
True to the Active Minds mission, the award is unique in valuing student input and leadership. The application requires endorsement by the student body, in addition to that from the school's President. Each winning school provided evidence that campus efforts are positively impacting student's actual experiences on campus. Student leaders were part of the panel of judges and played a key part in assessing applicants, judging, and ultimately selecting the winners.
I hope you'll join me in congratulating the winners of the 2016 Active Minds Healthy Campus Award. Not only are they creating campuses where every student has the opportunity to thrive, they are broadening the way we all think about, care for, and value health and wellness in all of its dimensions.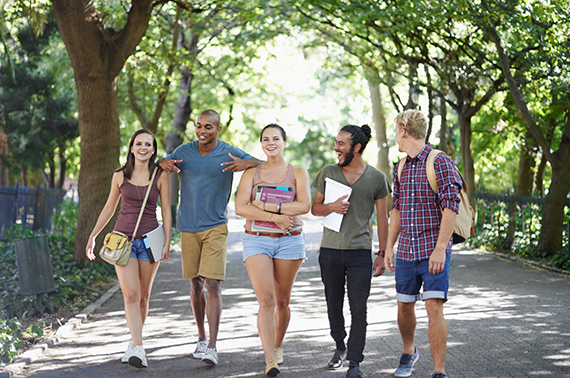 Calling all HuffPost superfans!
Sign up for membership to become a founding member and help shape HuffPost's next chapter