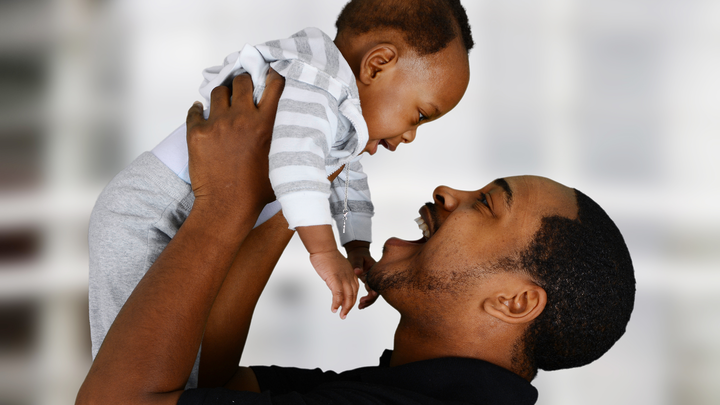 One of the biggest tragedies for African-American fathers is the lack of faith in our parenting abilities, but here's a refreshing news flash: African-American fathers are actually doing better than other dads. Forget the deadbeat headlines – research tells us that African-American fathers are more involved than other ethnicities when it comes to parenting in general. Bathing, dressing, diapering and potty training? African-American fathers have it covered. Shuttling to and from activities? Yes, African-American fathers rock this too. Homework? No problem. In fact, African-American fathers are twice as likely to be stay-at-home dads than white men.
Given the important role African-American fathers are playing in the overall health and well-being of their children, it's time we talk about childhood vaccinations. Nearly 95 percent of school-aged kids are vaccinated, but growing numbers of parents are opting out of these life-saving shots, and kids are getting sicker as a result.
Vaccinations have gotten a bad rap. Safety concerns and unsubstantiated links to autism have caused parents to question vaccines, but despite overwhelmingly conclusive evidence that vaccines are safe, some parents remain uneasy. In addition, the growing absence of disease thanks to vaccinations has ironically caused some parents to question their value. If the diseases we are trying to fight aren't around our kids, what's the point?
If you are expecting a baby or if your children are behind schedule on their vaccinations, here are five reasons to make an appointment with a provider today.
Vaccinations can save your child's life. Just because you don't see diseases in your community does not mean your child won't be exposed to them. There were 229 cases of mumps in 2012 and 5,833 cases in 2016. Already this year there have been 117 measles cases, exposing thousands to the disease. Have you ever heard of whooping cough? There's been a significant uptick in the number of these cases too, from just a couple thousand cases in the 1970s to more than 20,000 in 2015. And these are the unlikely threats.
Vaccines will help keep your child healthy. Vaccines protect against diseases and infections, including the flu, chickenpox, pneumonia, HPV and hepatitis A and B. While some people are especially vulnerable to diseases, young and healthy people can get very sick too. Vaccinating your child will help protect their immune system and strengthen their antibodies to fight dangerous sicknesses their entire life.
Vaccinating your child can help protect your whole community. Neighbors with cancer, classmates with leukemia, newborn babies, pregnant women and elderly family members may not be able to get vaccinations to protect them from certain diseases. If your child does not fall into this category, his or her immunity from diseases – and from spreading diseases – will be important for friends and loved ones who don't have the opportunity to build their own antibodies. This is called herd immunity and it's critical to the well-being of our communities. If more people who can get vaccinated opt not to, the whole community becomes vulnerable to an outbreak.
If you can't afford to vaccinate your child, there's help. The Vaccines for Children (VFC) Program is a federally funded program that provides vaccines for children who are Medicaid-eligible, uninsured or underinsured. If your child qualifies, they are entitled to receive all 16 vaccines recommended on the CDC immunization schedule, free of charge. If you've been putting off vaccines because of cost, contact your state or city's VFC Program Coordinator to find an approved provider who can vaccinate your kids today.
Vaccines are a safe, effective way to help ensure your children and grandchildren live long, healthy lives. In the past two decades, vaccines have saved more than 730,000 lives in the U.S. and prevented more than 300 million kids from getting sick. Yes there can be side effects, but these are generally minor things like redness, swelling and joint pain, not autism. In addition to being safe, vaccines are also incredibly effective. Smallpox was eradicated thanks to vaccines, and polio is not far behind. Vaccine advancements have changed how long and well we live, and your children and their children deserve to benefit from breakthrough advancements in stopping the spread of disease.
More than ever, African-American fathers are taking a hands-on approach to raising their kids – tackling everything from diapers and carpool to lunches and prom. Like many household responsibilities, health care is increasingly falling into dads' domain, and vaccinations are an important part of that equation. If your child still isn't vaccinated, it's not too late. Make an appointment to talk to a nurse practitioner or other provider about what needs to be done, and follow a revised schedule to get back on track. If your child is vaccinated, breathe a sigh of relief. When protecting your kids is your top priority, vaccinations make your job a whole lot easier.