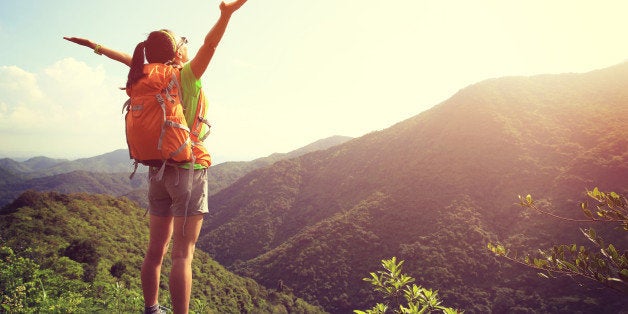 I held my first Women's Wellness Retreat at The Warwick in Fiji in January 2015, located on its very own beach on the famous Coral Coast. Fast forward to mid-2016, and I'm preparing for Retreat No.6 at Warwick Ibah in Ubud, Bali, located on sacred royal grounds.
These retreats have attracted women aged between 25-69 from all over the world and from different walks of life. Some have joined me twice, some three times, and some even four, and these are women who initially came to me saying:
"I would love to join a retreat but I can't do it alone."
"I have never done anything like this before but know I need to."
"I want this so much but I can't leave my family for that amount of time."
"If I find someone to join me, I'm there."
"I am super excited and terrified at the same time that I'm doing this as I have never travelled alone, let alone out of Australia."
Self-limiting belief stories are something we are all familiar with, however the good news is these stories can be changed and these women are proof...those stories are no more! It's important to understand that nothing has meaning besides the meaning you attach to it.
Some of the women who join my retreats have come with someone, which is a beautiful thing to experience with a friend, but what I have found is those who have chosen to attend solo do so because they are ready for much more than a getaway and a holiday, they are ready to travel an inward journey of self-discovery.
There are many reasons why I claim all women should travel solo at least once in their life, let me share some with you:
You Step Out Of Your Comfort Zone
A comfort zone is a beautiful place, but nothing ever grows there. Seeing women courageously jumping into waterfalls, doing 360s in speed boats and getting soaked, trekking through rainforests and streams (in thongs), visiting villages, experiencing new cultures (drinking kava with the locals), trying new food (Fijian Lovo), opening their mind and heart to new ways is a beautiful thing to witness.
You Connect With Your True Self
Your authentic self comes through when there are no external distractions or fear of judgement. Letting go of the need to look your best 24/7, being comfortable in your skin, allowing yourself to be vulnerable, speaking your truth and sharing your story is something I see women who travel solo do quite comfortably (once they feel safe and supported) and it's super empowering!
When you remove the distractions, schedules, to-do-lists, responsibilities and noise you are able to re-connect with your true-self and for some, this is big, as they've lost this connection and sense-of-self through being someone they're not and through living up to everyone else's expectations. When you remove the labels: wife, mother, daughter, friend, boss etc., you awaken and discover that you can be all of these things but you can also be 'you' too.
When you have no-one to focus on but yourself, thoughts, feelings and emotions come up - which is a good thing as it's better than repressing and carrying the weight of the world on your shoulders. When you allow things to surface, you feel, therefore you heal..."feeling is healing."
A lot of healing happens on my retreats and usually through meditation as you go within where healing takes place. On the Bali Retreat, we bathe in sacred holy water at a temple and in Fiji we swim in a divine holy waterfall which are both incredibly healing. Ubud means 'medicine' and has long been known as a mystical and spiritual place, rich in healing.
You Connect with What Matters and Disconnect from What Doesn't
Sadly, in our Western world, the constant busyness, pressure, overflowing demands, greed, competition, email deluge, technology, materialism and need for always wanting more than the next guy makes us disconnect from what 'really' matters. And what matters is YOU!
Poor people with very little (yet, who have everything!) can connect with what matters and can access love, peace and happiness within; it's their key to a simple and satisfying life. We can learn a lot from people who live a life knowing 'happiness is an inside job.' And this is the reason Fiji and Ubud, Bali are my chosen destinations for my retreats.
On the happiness barometer, Fijians are at the top and it has nothing to do with their status or what they own. Bali is known as the 'Island of the Gods', therefore spirituality and enlightenment is at the forefront allowing you to connect with what matters and disconnect from what doesn't. Spending time in a Fijian village will allow you to do the same.
When you travel solo, you meet yourself, it's an experience that is indescribable. There is no word found in the dictionary, it's simply a feeling of freedom. A feeling of self. A feeling of discovery. Something very authentic, raw and real happens to you mind, body and spirit. I invite you to experience this for yourself, even if it's just once.