How often do you wish the sign up or sign in page was never invented? Maybe at least once a day considering the number of logins each person has to make. Signing in is not really an arduous task but, security or not, it's such a bore.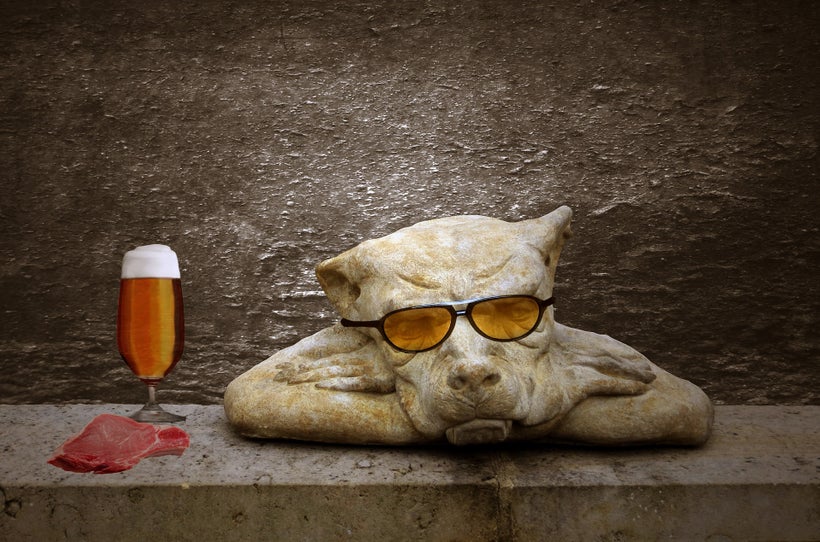 Truecaller is basically a telephone directory letting people identify phone numbers while also providing other added functionalities. According to the Sweden based company, "the SDK can be used by developers to offer sign up, update a user's information, or purely verify the user's phone number based identity in their mobile apps through user consent." All these are critical functionalities for a website or an app. You need customers to sign up, you need them to sign in and update their personal information and you need to verify that they are phonies.
 But why are talking so much about Truecaller? As we said, we are not enthused by the SDK per se but the entire effort that is being put in to remove any sort of user login friction.
 Of course, a smooth surface is physically impossible. But is a frictionless login process impossible? We are all just trying to find out.
 A sign up process for a website is as important as the website itself. Just having a property on the Web doesn't make sense in the Web economy if you are not allowing anybody inside that property. But then having sign up and sign in buttons just for the sake of it doesn't make sense either. On the Web, people are the assets. Your worth increases with the number of people who subscribe to your service or purchase your product. And for that to happen, you have to use every avenue to make it a little easier for your customers to sign up. A purchase decision depends on a lot of other factors but a signup decision, psychologically, is based on a little interest and ease. Precisely because it's such a bore.
 Of course, attempts have been made at simplifying the login process before Truecaller. Social Login is a very popular form of such a successful attempt which allows users of a website to sign in directly with their social identities like that of Facebook or Twitter. On this day, this is the best available option for websites to ease the login process. Of course, email based registration is still in vogue but Social Login is definitely a simpler option. Our own study suggests that an overwhelming majority of customers use Social Login to sign into a website using their existing social identities. According to the LoginRadius Customer Identity and Preference Trends report for Q4 2015, about 79% customers use their social identities to login against just 21% people who use email registration. These 79% customers never went through the sign up process on websites offering the Social Login option. They just made themselves feel at home. And, by the way, our study also showed customers' liking towards using Facebook to login. As Truecaller puts it, app developers are looking for ways to minimize friction in user onboarding and engagement flows.
 But for developers, this is not the end of story. Not only have businesses got to make the login process simpler but also improve security at the same time. By signing up, the customer is also agreeing to grant you custody of some of his or her personal information and it is upon businesses to make sure the data is not misused or stolen. Mobile phone based authentication and verification systems like One Time Passwords (OTP) are simple mechanisms to improve security.
 And so the importance of processes like Social Login, and that introduced by Truecaller, isn't just limited to easing friction in the login process. You've gotten your customers to enter your property through the gate but now you've got to make them feel at home. Innovations like Social Login also help in customer onboarding by capturing their existing personal data, of course with consent, and saving that into your databases so they don't have to spend more time acquainting themselves with you. Onboarding is a key component that also provides for a friction free and seamless customer experience. Just think of it this way. Your customers are only going move a little bit of the mouse pointers and probably make just a handful of mouse clicks before a transaction. That's all you got, a handful of mouse clicks.  
 This also brings us to another important question, a bigger question. Why do all this in the first place? Why think about customers signing in or making things easier? Every step has an ultimate goal and be it setting up a website or a web app, your ultimate motive is to establish a digital relationship with a customer. A one-on-one relationship which doesn't make your customers feel like members of a horde but privileged customers brands value and recognize individually. The login process is only the beginning of a relationship with the customer. To nurture that relationship and improve its longevity, Customer Identity Management is the key.
 Leading research think tanks like Forrester have recognized this and said only a Customer Identity Management platform can provide for a seamless customer experience and good security. In a report last year, Forrester said, "The unique requirements of customer identity, especially scale, performance, usability, and support for seamless multi-channel interactions, have necessitated the development of CIAM as its own market segment with competitive offerings distinct from traditional solutions for employee IAM." Another tech research advisory firm Gartner has stated that the importance of a Customer Identity Management solution is now universal. "The importance of completely understanding customers and engaging with them directly via an integrated single view is now universal. More secure services with a seamless interaction between security and digital experience are integral to this," Gartner said in its latest research report on the subject. As pointed out earlier, the convergence of security and a great customer experience is the driver behind a Customer Identity Management solution. What Forrester and Gartner mean to say is that while businesses have the ability to extract consumer data from different channels and sources, the difficulty lies in bringing it all together at one place and creating a single projection of each customer and thereby obtaining an insight that was previously not possible.
Calling all HuffPost superfans!
Sign up for membership to become a founding member and help shape HuffPost's next chapter
This post was published on the now-closed HuffPost Contributor platform. Contributors control their own work and posted freely to our site. If you need to flag this entry as abusive,
send us an email
.