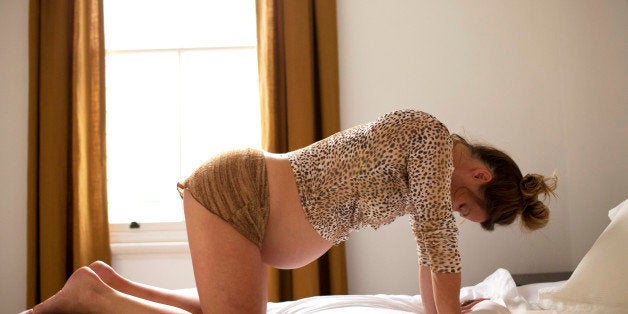 When I became pregnant, I never once questioned where I would give birth. There was only one hospital in the town we were living in, so it was decided from the start. To be honest, I never really explored my options, because I thought that only crazy "crunchy" moms don't give birth in hospitals. No, there is nothing wrong with being a crunchy mom, but I knew that I wanted an epidural without a doubt, and I trusted medical professionals. Now that I have given birth, I have a little less faith in the medical field, and honestly I can see why people choose to go the other route.
More and more people are choosing home births with trained professionals, rather than at a hospital. The reason most people choose this is because they feel more comfortable at home, and want their child to enter the world in that kind of environment. I have also heard that many of them believe that medical interventions are used more than they should be. Additionally, there are so many people out there that used to trust the medical system, and then they got burned. Those people have seen the ugly side of the medical world, and they probably have a hard time trusting it again.
Unnecessary interventions are probably one of the highest unspoken concerns of many mothers-to-be. We all know the possibility of something bad happening, but we don't want to believe it could happen to us at such a happy time in our life. Lawyer Henry Roth explains, "There are risks to every medical procedure; there are risks to every medical treatment," and that is so true. Things can go wrong in the blink of an eye, but many times it can be because of the actions (or lack of) your doctor takes. My son had to spend a week in the NICU and I believe it could have been prevented if I would have been given more attention when showing signs of an infection. The absence of an OB resulted in my infection spreading to my son, making the first week of his life hell for both of us.
I learned rather quickly that I was not much more than another number to my primary doctor when I was pregnant. She was always on vacation, so I never got a chance to actually meet her until I was almost half-way finished with my pregnancy. Even then, I would wait for 30 minutes in her room, only to see her for a maximum of 5 minutes. She would come in, ask a couple of questions, and find my baby's heartbeat. I knew she was busy, but I never gained that relationship I hear so many women speak of. When it came time to give birth, I didn't even care if she was the one to deliver my son or not.
Although I don't think I could personally deliver my next child at home, I absolutely understand the reasoning behind it. For low risk pregnancies it can go smoothly without a hitch. It can also go downhill out of nowhere as well, which is why it is important to have trained professionals present. Don't be afraid to explore your options, especially if you are wary about delivering in a hospital. After all, it is your baby, and as long as you are not putting him or her at risk, it is up to you to decide what is best.