At first glance, a commercial jet engine may look like an engineering outlier. Nearly everything else we see on planes has gotten smaller and more streamlined over the years. So why have engines continued to grow?
Turns out it's because they wouldn't be as efficient any other way, according to the Minute Physics video above.
The core of a modern jet engine is actually pretty small. And the core shoots out exhaust at incredibly high speeds, which is part of what helps a plane fly. But accelerating this exhaust to high speeds using a small engine takes LOTS of energy.
Using just the core of a jet engine to fly a plane would be "kind of like using a machine gun to propel your car," as Minute Physics explains. And that's no fun.
As such, today's commercial jet engines include a really big fan around the core, to accelerate large amounts of air with a low energy expense. It's a case of the bigger the better in terms of efficiency, although that only works up to a point.
Could an engine ever get TOO big for the plane it flies? Find out in the video above!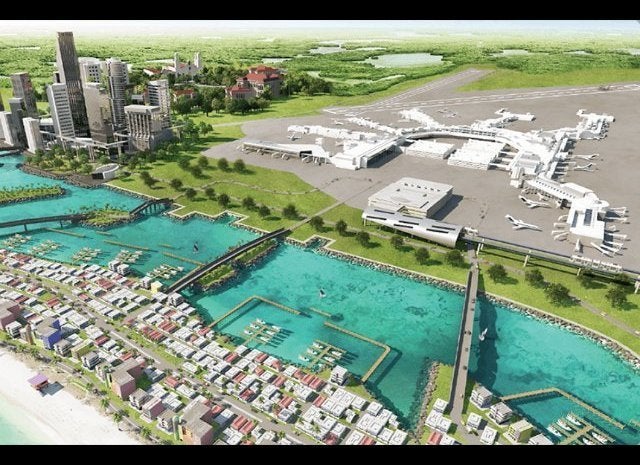 Airports with Awesome Amenities