This question originally appeared on Quora.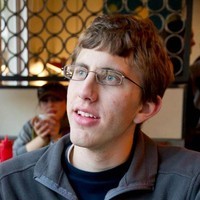 Answer by Alex Suchman, Student at the University of Texas

I see four main reasons why the 76ers started the season as well as they did:
Luck

Smart schemes on both ends of the floor

Better than expected individual play

A few tactical gimmicks
Let's break these down and figure out if we can expect the Sixers to keep up this level of play.
There's a substantial amount of randomness in basketball. The better team doesn't always play better, and the team that plays better doesn't always score more points. It's easy for a bad NBA team to look good for a few games. Last year, the Charlotte Bobcats started the season 7-5 (including a 3 game winning streak and a stretch of 5 wins in 6 games) and then lost their next 18 games. They finished the season 21-61. If the Sixers still look good after 30 games, then I'll start to believe that luck wasn't the biggest factor in their 3-0 start.
Two of the Sixers most important acquisitions this summer will never play a minute of NBA basketball -- general manager Sam Hinkie and head coach Brett Brown. Formerly with the Houston Rockets, Hinkie made a name for himself as Daryl Morey's second-in-command (co-pilot?), while Brown cut his teeth as an assistant for Gregg Popovich's Spurs. The influence of new talent taken from top organizations is already being felt in Philadelphia.
Statistical analysis has taught us that the most efficient shots are layups and three-pointers. Create enough of these and a team that converts at average rates can become a very efficient offense. This is exactly the premise of Philadephia's offense.
The first thing they do is run fast breaks. All. The. Time. They run off of turnovers. They run off of missed shots. They run off of made shots. Heck, I'm pretty sure they run during timeouts. This clip embodies what the Sixers do well in transition, with a highlight finish to boot.
As soon as Evan Turner knows one of his teammates will secure the rebound, he takes off in hopes of beating Miami's defense down the floor. Any time an opposing player spends an extra second admiring his jump shot, the Sixers make him pay.
Coach Brown allows any player to lead the fast break. Most teams try to quickly get their point guard the ball and let him orchestrate things. However, here we see power forward Thaddeus Young grab a rebound and immediately start dribbling up court, even though point guard Michael Carter-Williams is right next to him. He quickly fires a pass to Turner, who then shows us why it's hard to guard players in the open court, even if you're LeBron.
When the Sixers don't outrun their opponent, they enter into a spread-the-floor pick-and-roll based offense. Really, that's all they do -- spread the floor and run pick and rolls. Once someone gets going towards the basket, he tries to get a layup. If an extra defender rotates over to help on him, he passes it to an open player, who either shoots a 3 or tries to drive by his recovering man and do the same. More often than not, this cycle eventually creates a decent shot. This clutch shot against the Bulls by Spencer Hawes highlights the things that make the Sixers half court offense tick.
They put Evan Turner and Tony Wroten above the corners and stick Thad Young on the baseline, where he's a very intelligent cutter and finisher. This creates all kinds of space for Carter-Williams and Hawes to run a high pick and roll. Even though the pick isn't very good, Carter-Williams manages to keep Bulls center Joakim Noah's attention for just long enough to give Hawes some space to work with. Once Noah bites on Hawes' pump fake, the other defenders are too far from Hawes to meaningfully pressure his shot.
The offense is simple, but it works because the players have fully committed to eliminating inefficient shots. I give Brown a lot of credit for getting this level of buy-in so quickly.
On defense, the Sixers more or less use the same concepts as other smart NBA teams. They try to force penetration away from the middle, overload the strong side, and take away easy passes. For more on modern NBA defense, see Alex Suchman's answer to 2012-13 NBA Season: What makes Coach Tom Thibodeau's defense so good? The Sixers are still getting the hang of these principles and suffer from a lack of rim protection, but having a fundamentally sound system in place lets them play somewhat cohesively. They could be doing a lot worse.
The framework Brown has installed will continue to serve the Sixers well though this season and beyond. However, I don't expect these schemes to keep working quite as well. Part of this will be expected regression by the Sixers players. Their shooting should cool down a bit, which will allow defenses to inch closer to the basket and clog some of those beautiful lanes their offense has been creating.
Teams will also adjust now that they've had a chance to see the Sixers play. Opponents will know how committed they are to running, so they'll make sure their players are especially vigilant about getting back on defense. They also might blitz the offensive boards if they think the Sixers are heading down court a beat too early. Losing a couple freebie dunks on fast breaks could cost them some close games. Once teams start making these adjustments, we'll get a look at how good the Sixers players really are and how good of a coach Brown is. Do their players have the secondary skills to keep succeeding when defenses take away their best strengths? Can Brown engineer ways to keep putting his players in good positions? These long-term questions will be answered over the course of this season.
All the Xs and Os in the world don't matter if the players don't execute them. And wow, have the Sixers executed! Carter-Williams has been an absolute phenom. Hawes is becoming a pick-and-pop god. Turner might be playing his way into tens of millions of dollars. Young looks like his underrated self. Even Tony Wroten has been impersonating Eric Bledsoe and wreaking havoc all over the court. None of these players were thought very highly of before this season.
I'm not sure how much of what we've seen is an aberration and how much is legitimate. I definitely don't expect the Sixers to keep playing this well, particularly with their shooting. Too many players are blowing away their career averages to keep shooting as well as they are. That said, I think some of their players are either better than we thought or playing in a way that exaggerates their strengths and hides their weaknesses (in other words, they finally have a decent coach). Carter-Williams is probably much better than his draft position (11th) would suggest. So far, his play has been head and shoulders above the rest of this year's rookies. I thought he had a chance to become a quality point guard, but it would take two or three seasons for him to get there. Even if he doesn't keep up his hot shooting (42% on threes), his jumper looks better and more confident than it did a year ago. This makes it easier for him to use his athleticism and playmaking instincts to create offense (7.9 assists per game) and should serve him well in the long run.
Hawes is shooting an unsustainable 48% on threes, but even if he regresses to something like 38%, he'll continue to be a tremendous pick-and-pop threat. If opponents start sending extra defenders to take away his open shots, he's a very skilled passer who will make them pay. Watching Hawes now makes me scratch my head as to why he has never been used like this before.
Evan Turner might be the most interesting Sixers player. He has always looked talented (visually, he reminds me of a healthy Brandon Roy) until you realize his shot chart is filled with inefficient long two-pointers. His rookie contract ends this season, so he has serious money motivating him to prove that he's better than the player who shot 42% last season. So far, he's playing like a different man. Instead of creating space to settle for a long two, he's continuing his drives into the paint where he gets layups, finds open teammates, and gets fouled (6.0 free throws per 36 minutes, up from 2.6 last season). Turner is currently second in the NBA with 8.0 points per game on drives. He's also a very good rebounder, capable passer, and adequate defender for his position. Now the Sixers have to decide whether to sell high and trade Turner or make a long-term investment in him.
The Sixers have employed a few tactics that earn them cheap points simply because of their unconventionality. Once teams notice these, they'll stop working and might even be picked on if Philadelphia keeps using them. One of these tactics is their aggressiveness in pursuing steals. After three games, the Sixers were tied for the league lead in this category. Jumping into passing lanes and over-helping for on-ball steals can work as long as the offense doesn't expect it, but it will be used against them as soon as opponents catch on. Good defenses generally don't place an emphasis on steals because a failed gamble almost always results in an open shot. I suspect Brown is giving his players more leeway in an attempt to use steals to hide some of his team's defensive shortcomings as well as to create more opportunities to run fast breaks.
The Sixers have also used some atypical rotations (essentially off-ball switches) in certain situations. Again, these work when the offense doesn't expect them, but can be used to create open shots and mismatches once they're figured out. These tactics have given Philadelphia an edge early in the season, but shouldn't continue to work later in the season.
---
Even when you account for all the reasons the Sixers success isn't sustainable, they're still substantially better than expected. They've likely stumbled into one legitimate building block in Michael Carter-Williams and have capable minds running the team. There's a chance that everyone (besides Carter-Williams) who plays remotely well gets traded for draft picks and prospects, in which case we get to find out if Darius Morris, Hollis Thompson, and Brandon Davies have any surprises for us. However it shakes out, Sixers fans should feel excited about where their team is headed.
Calling all HuffPost superfans!
Sign up for membership to become a founding member and help shape HuffPost's next chapter