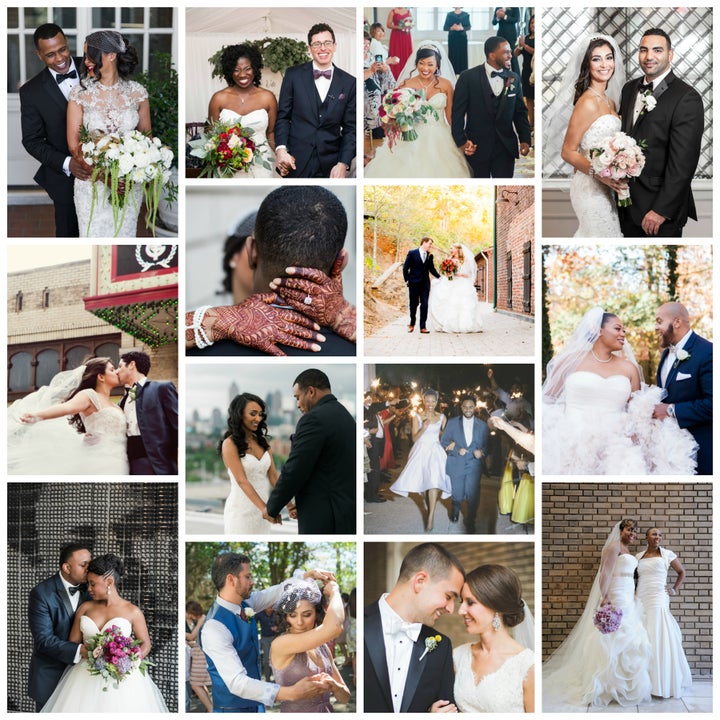 Recently, a "Best of" nomination list was circling around the wedding industry. From "Best Invitations" to "Best Florist" the list was long. As I scrolled through, I recognized many of the nominees and quickly noticed something that seems to be on-trend in the industry: the lack of diversity was blaring. I started looking through the list trying to find at least more than one minority but as luck would have it, I was pulled away to tend to my clients.
I couldn't stop thinking about it so I sent a message to the magazine inquiring about how the nominees were chosen, since there weren't many of color. I was told that the brides nominated the vendors, which seemingly took the responsibility off of the magazine's shoulders. I pried a little further. I was told that I was welcome to look through their extensive list of nominees but was reminded, again, that the readers of the magazine nominated the vendors. In other words, the magazine wasn't responsible for the lack of diversity. I tried moving on.
This morning I woke up to yet another list from a different magazine but this time it was exclusively naming the "Best Wedding Planners in the South". Now, I understand that this makes me sound like a hater…Well, I'll be that if it sheds some light on this issue. I recognized some of the names of the winners and they absolutely deserved to have won. I tried to fight the urge to look through their list of nominees but my urges took over and guess what I found? Not ONE planner of color. Not one. As I'm looking through the list, searching their Instagram pages, I was shocked that every single planner/planning team was white. SHOCKED, you guys. You mean to tell me that in ALL of the South, they couldn't find ONE planner of color? Come on. I know…I know…why would this shock me? This is something that the minorities in the industry talk about all the time but maybe we're not talking about it to the right people.
My question is: who is in charge of giving these accolades? Who at these magazines sees these nominees and ignores the lack of diversity or is it an issue of not even seeing that there aren't people of color on the list? Even when looking through their Instagram pages, I counted six couples of color total…SIX. I'm actually being generous with that number. Don't get me wrong, I love eucalyptus and farm tables just as much as the next planner but aside from the lack of diversity in the nominees, where is the diversity in the couples? What about the diversity in style? Honestly, I don't even care about the diversity of style because I can name 10 planners in Atlanta, alone, who have weddings that fit the aesthetic of these magazines.
Why is it that our work isn't deemed worthy of publication in these magazines? Sorry, one interracial couple per edition doesn't count. Is it that brides of color aren't viewed as beautiful? I'm not sure in what world that occurs, but I realize that while we live on the same planet, we're clearly living in different worlds. Why is it that we're still talking about diversity in an industry that celebrates love, which has no bounds? When does this stop being a conversation?
Photo Credit from top to right:
Popular in the Community