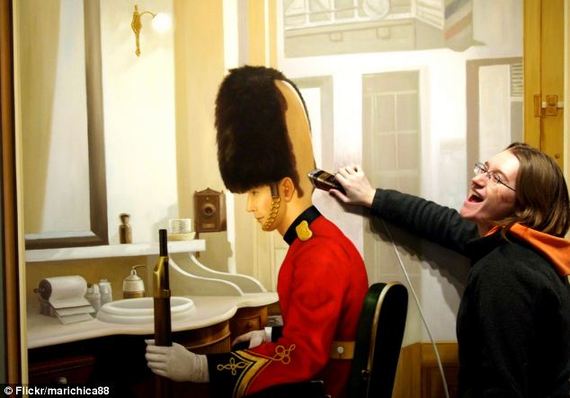 It turns out that 42 percent of shared Facebook timeline content is travel. It also turns out that -- here's a real shocker -- people listen to their FB "friends" more than advertisers. And that applies to other social media as well. In fact, 84 percent of consumers say that friends' and family's holidays inspire them. So why are destinations putting so much effort into curating content for people to largely ignore instead of letting their visitors do the heavy lifting?
This means focusing on the product, giving them something to take a picture of -- or better yet, with. You want people to insert themselves into your iconic and quirky backgrounds and activities and then share it. They're already sharing travel more than anything else (moving and dating come in a distant second and third place respectively). Just give them a little help.
If you see that someone has a Facebook timeline photo of themselves in front of the whitewashed houses on Santorini, think about this: the Greeks worked hard to keep their iconic "product" looking good. They have the area zoned, have kept ugly antennas down and helped make sure it looks great so that you'll want to take a photo of yourself in front of that cool backdrop. If anyone "curated" anything, it was the local city council. And it's far more powerful than a DMO (Destination Marketing Organization) tweet proclaiming... well, just about anything.
There are alternatives to making your entire city photo friendly, if that's too daunting a task. Consider "framing" a view, as Cape Town did here. Or adding some fun art that lets people insert themselves into it.