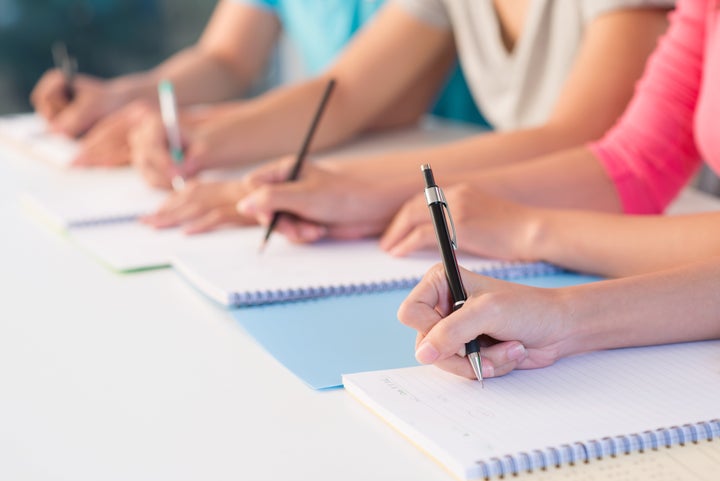 Many low income first-generation college students who are reading and doing math at a seventh or eighth grade level are admitted into college. Every year, as many as 1.7 million first-year students entering both two- and four-year colleges will take a remedial course to learn the skills they need to enroll in a college-level course. African American, Hispanic, and low-income students represent the largest populations of entering college freshmen who require remedial courses. In fact, 64.7 percent of low-income students who are enrolled in a 2-year college and 31.9 percent enrolled in a 4-year college will require remediation. Academic challenges are often deep-seeded and begin in primary and secondary school, which when left unaddressed, often leads to remediation at the postsecondary level. There are several factors that contribute to low-income students entering college with poor math and reading skills. Here are some of them:
1.Lack of exposure. In early childhood, many low-income students aren't exposed to books. Contrast that with the amount of books in middle-income students' homes.
In low-income neighborhoods there is one book per every 300 children.
In middle-income neighborhoods there are 13 books per one child.
Children from low-income families hear as many as 30 million fewer words by the age of 4 than their higher-income peers. In homes where education is not a priority, high standards need to be set for students from birth where language skills, language exposure, reading expectations, a love of learning, and a connection can be made between academic success and future success. Geoffrey Canada, who runs Harlem Children's Zone, emphasizes teaching these skills to pregnant moms so that their unborn children can benefit from increased access to learning. An exposure to books, after school programs, summer learning experiences, volunteering, and positive role models are crucial for all students, and can be provided after school in libraries, community facilities, and many of the housing projects where residents live.
2.Language barriers. English Language Learners (ELL) are defined as having English as a second language and predominately speaking a language other than English at home. While there are many affluent and advantaged ELLs in our schools, two-thirds of ELL students come from low-income families and nearly half of ELLs in grades pre-K to 5 have parents who did not graduate from high school. About 8 percent of students enrolled in U.S. schools are ELL. Research shows that ELL students are much less likely to score at or above proficient levels in both math and reading/language arts. The same report found, in Florida, a difference of 34 percentage points in math proficiency between ELLs and white students.
3.Lack of stability. Many low-income households can be tumultuous environments and create challenges for students to get to school, have an area at home that is conducive to learning, and engage in safe activities after school. The following statistics from the Urban Institute illustrate only some of the struggles a low-income family might face:
Single-parent families are almost twice as likely to have low incomes compared to all families with children, and almost three times as likely to have low incomes compared to married-couple families with children.
Health problems are more prevalent among low-income families, and these families are more likely to be uninsured.
In a separate study, research showed schools with high rates of student mobility -- those who change schools for reasons other than grade promotion -- generally have a large population of children migrant workers, homeless children, and or low-income families. Mobile students who don't have the opportunity to form enduring connections are likely to experience lower achievement levels and are at high-risk for dropping out.
4.Lack of role models. In low-income households where adults are less likely to hold high school diplomas or degrees of higher education, students lack positive academic role models. Even in the classroom, less than two percent of America's teachers are black men, according to the Department of Education. In response to the number of positive male role models, Education Secretary Arne Duncan said to CNN:
I think what we haven't talked about enough is that we're competing with the gangs, we're competing with the drug dealers on the corner, and when students fall through the cracks, when young people don't have that positive mentor, in a school setting, in the church or community, there's always a guy on the street corner that can say come my way.
5.First Generation. Of entering college freshmen, 30 percent are first-generation college students, meaning no one in their family has earned a degree, and 24 percent are first-generation and low income. Within six years, 89 percent of low-income first generation students leave without a degree. First-generation low income students are four times as likely to drop out of college in their first year (USA Today). This may be due in part to the fact that first-generation students often straddle two cultures -- the family culture and the college culture -- each with its own set of expectations, rules, and demands. Without support, it can be difficult for students to navigate the challenges of college and face sometimes conflicting demands.
Perhaps not surprising, some of the students who are from our roughest neighborhoods have the toughest skin and are often best equipped to deal with hardship, setbacks, and disappointment. Many deal better with these life realities than their suburban counterparts. The resilience that they possess is something that can inspire all of us. Sadly, they often don't know early enough how valuable their own difficulties are in the real experience that catapults people from poverty to self-sufficiency to prosperity. Next week, I will explore how low-income graduates can beat the odds, succeed, and thrive.
Support HuffPost
The Stakes Have Never Been Higher
Related
Popular in the Community