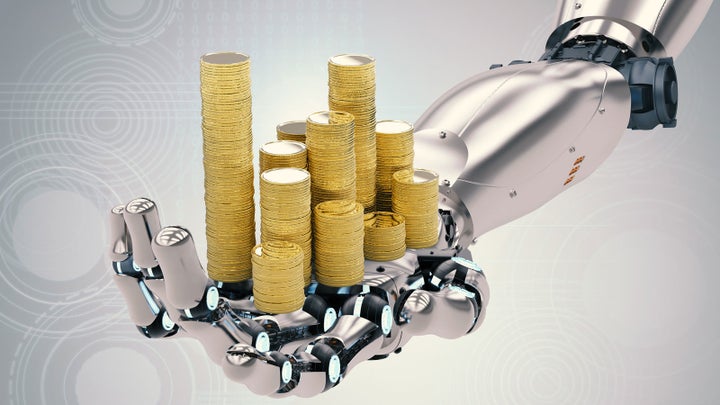 By Colin Simonds, Senior Planner, and Jacquelyn Ethredge, Director, Insight & Strategy at The Integer Group®
Finding a lack of preexisting research, The Integer Group has undertaken an extensive consumer and shopper study in the U.S. to understand how shoppers feel about using AI today and how they expect to use it to shop in the future.
From Amazon's Alexa on more than 10 million countertops and Siri in every iPhone to GM implementing IBM's Watson into OnStar and Tesla's autopilot using cloud-based learning, Artificial Intelligence, in various forms, is reaching a point of cultural ubiquity. This tipping point has provoked a range of responses from thought-leaders and visionaries: Elon Musk warned of the existential risk of AI, and Richard Branson posited that the extreme wealth generated by the technology should be used to fund a Universal Basic Income. Less discussed at this point, however, has been how everyday consumers conceptualize, feel about, and use AI. To fill this gap in the current conversation, The Integer Group conducted a four-phase research study into consumer adoption of, and attitudes toward, AI. The research included a quantitative survey of more than 3,500 households and 15 in-home ethnographies with consumers in the U.S.
As we analyzed the data, there was a recurring split between high- and low-income households. It presents itself in terms of current adoption, attitudes toward AI, and what shoppers would delegate to AI:
67% of households with a HHI>$150k report owning an AI-powered device, whereas 55% or fewer of households with a HHI<$50k report the same
A higher household income was predictive of respondents being more curious and optimistic and less fearful or uncertain about the potential of AI
When respondents were asked what they would delegate to AI, more than 40% of households with a HHI>$75k said they would let AI make purchase decisions for everyday CPG items (paper towels, soap, shampoo, etc.) compared to 32% of households making $50k/less
While the differences between socioeconomic groups are admittedly not stark for each question, they are undeniably consistent; taken in sum, they represent a clear indication that wealthier households will be more likely to adopt and use AI technologies when it comes to shopping and everyday decision making. These differences are important because of the scope of the survey.
Conversely, lower-income households show a higher priority on cost savings; 78% of all shoppers want AI in the future to bring them the best deals and sales.
One of the fundamental issues AI will bring to the forefront is how different people prioritize time or money as their most valuable asset. Unsurprisingly, in discussions about AI, our data indicates that households with more money prioritize time. They, therefore, are more likely to see AI as a potential tool for saving or creating more time by delegating low-involvement decisions to a computer. Conversely, lower-income households show a higher priority on cost savings; 78% of all shoppers want AI in the future to bring them the best deals and sales. They are interested in the potential of AI to further this goal but are concerned about its ability or likelihood to deliver on this potential.
There's a common saying that it's expensive to be poor; it elegantly states the paradox that many Americans face, which is that even small amounts of available capital can avoid future, more troublesome capital outlays. In a way, the corollary is that it also takes more time to be poor. It is important to recognize this dichotomy in light of the discussion about AI and income inequality. Based on our data, our projection is that higher-income shoppers are more likely to be early adopters of AI technology. In doing so, they will be able to delegate mundane tasks, creating more of their prioritized commodity: time. Conversely, lower-income shoppers might not feel the same freedom to outsource tasks that have an outsized impact on their budgets. They might be forced to continue the time-consuming process of daily shopping. Therefore, we must consider the question of inequality both in terms of time and money; AI might not save the average shopper much money, but in saving time for shoppers for whom money is less of an object, it might highlight and exacerbate the effects of income inequality.
AI will likely lead to disruption in many areas of the global economy and workforce, but we should also look at and talk about the multitude of ways it's going to change small, everyday decisions that feel inconsequential until they're no longer there to make. To avoid alienating an entire audience of shoppers, brands, retailers, and technology firms should be conscious about developing AI solutions that provide value to all shoppers: whether it's saving time for those who value it the most or helping lower- to middle-class families save money on their everyday needs.
Support HuffPost
The Stakes Have Never Been Higher
Related
Popular in the Community