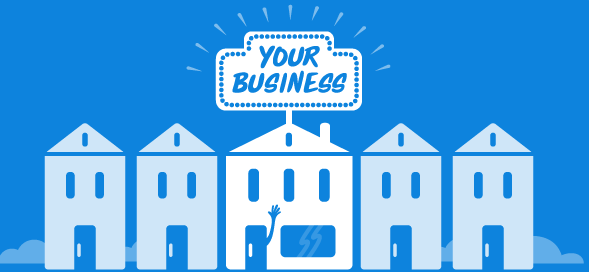 Nowadays, being visible to your customers is as important as the quality of your products or services. If no one knows you even exist, how do you expect them to buy what you sell?
In the online era, you can achieve that visibility on the search engines. The likes of Google, Bing, and Yahoo rank each business in their endless collection of search results, meaning that all users can find a company to satisfy their needs. However, in most cases, the ones featured on the first page get the most customers. It's an unwritten rule. Similar to Yellow Pages, where companies fought for the highest spots in the past.
Want to join the most successful brands on the first page on Google? Then it's time you added Search Engine Optimization (SEO) to your promotion strategy. Now we'll narrow down everything you need to know about this.
What is SEO?
Basically, search engine optimization, or shortly known as SEO, is a blend of techniques and strategies that increase the number of visitors to your site by placing you higher in the search engines' search results. The better spot you have, preferably on the first page, the greater chances you have of obtaining traffic.
Actually, that traffic is called organic because you don't pay anything for the users to find your website. They only type what they need and your name comes up. Cool, right?
What's even cooler, SEO takes in mind how the search engines operate, the exact keywords people search for as well as the preferences of the target audience. It's an Internet marketing strategy that keeps you covered in all aspects.
Types of SEO
There are two main types of SEO.
On-Page SEO – This is the one that's completely in your power. It consists of all the things on your website such as the words in your content and the codes (HTML tags and such). They show your writing to the search engines, making you more recognizable.
What's more, thanks to the words you use, the search engines understand what your website is about. For example, if your content includes terms like business, seo expert, seo los angeles, it's clear that you're an SEO expert in Los Angeles, helping businesses with their marketing strategies. So, you'll be ranked according to that and whenever someone needs your services they'll be redirected to your pages.
Off-Page SEO – Now, it's time for you to back up. Off-Page SEO is about stuff out of your reach. Mainly, it's made of links from other websites to your own. Although, a lot of SEO experts think that more links to your website are better, the situation is quite the opposite. If the links are from sources with poor quality, they may damage your reputation rather than improve it. That's why, make sure you earn respectable links with your valuable content.
For instance, if you're an SEO expert, then links from marketing services websites are way better than links from food companies.
What your business gets from an effective SEO
In truth, an efficient SEO strategy brings a lot of benefits to your business. It goes way beyond the simple fact that you'll get more popular in the eyes of the customers. By having a high rank on the first page of the search engines, the credibility of your company will rise. Everyone will believe in your brand and its usefulness.
Not to forget, SEO gives businesses a chance to be ahead of their competition. As more and more potential customers find and click the link to your website, your products or services are instantly doing better on the market. It's how things work in the business world.
A final word
All in all, SEO is something that shouldn't be ignored. Especially now when all relations and contacts between businesses and their customers have moved online. People usually click the websites they see first, so work to bring yours on the top. If you can't do it on your own, there are SEO firms and SEO experts that can help you with that and give you all the advice you need to establish a successful SEO. The most important thing is to be willing to dedicate yourself to this. It's totally worth it!
Calling all HuffPost superfans!
Sign up for membership to become a founding member and help shape HuffPost's next chapter
This post was published on the now-closed HuffPost Contributor platform. Contributors control their own work and posted freely to our site. If you need to flag this entry as abusive,
send us an email
.