There's not a lot involving Donald Trump that can surprise me anymore, but the fact that the Mormon Tabernacle Choir has agreed to perform at his inauguration is disappointing.
I'm the first to admit that Mormon disdain for Trump has been overestimated. Despite Trump's platform contradicting many Mormon values, Mormons really don't hate Trump like the media insisted leading up to the election. Trump won big league, as he would say, in Utah, and as a Salt Lake resident and a former Mormon I can tell you that his Mormon supporters were never quiet either.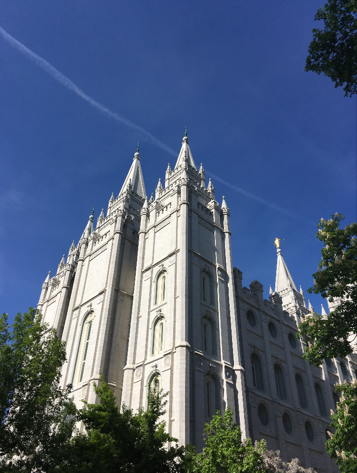 But individual Mormons, even Mormon political leaders, voting for Trump or writing love letters to him on Facebook are completely different than the Mormon Tabernacle Choir, an arm of the The Church of Jesus Christ of Latter-day Saints, agreeing to perform at his inauguration. The Tabernacle Choir describes itself as "an ambassador for The Church of Jesus Christ of Latter-day Saints," the very church that released a statement on religious freedom in response to Trump's proposed Muslim ban late last year.
The Church maintains its claim of political neutrality, but the Tabernacle's decision to perform can hardly be considered apolitical when it's already caused the resignation of one choir member, Jan Chamberlin, who compared Trump to Hitler.
That doesn't mean that I see this as a political endorsement of Trump ― I don't ― and I also don't think it's the product of any closeted Trump support within the Church. The Church has implied through their statement on religious freedom that they are uncomfortable with Trump; and to me, that's precisely the problem. They are risking the normalization of Trump and his principles on the grounds of tradition, citing past inaugural performances, but the stakes of normalizing Trump are way too high to justify any tradition.
If the Church were 'voting their conscience,' so to speak, they would have broken precedent, just as they did in issuing a statement on the election last year, and opted out of Trump's Inaugural ceremony. And as a religious body it's their responsibility to make decisions based on conscience, not the amount of publicity or honor that comes with any given performance.
REAL LIFE. REAL NEWS. REAL VOICES.
Help us tell more of the stories that matter from voices that too often remain unheard.