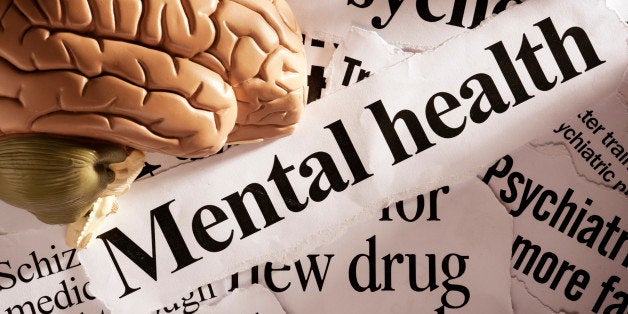 In 2008, I was 20 years into a career with Unilever. Then all of a sudden, at midnight on 25 January 2008, I had a panic attack. It was the start of a three-month battle with depression and anxiety. The following day, when I was diagnosed with depression, I made a decision that saved my life: not to be burdened by the stigma. Sure I was scared, but the response from others when I shared my illness was amazing. I had feared that people would see me as weak, but instead they told me I was courageous.
In October 2012 I lost a very good friend, who took his own life, leaving a wife and three kids aged 15, 11 and 9. Even though I knew better than most the signs to look for, I had never spotted his suffering. Why? Because he hid it so well as a result of not wanting to be stigmatised. Stigma killed my friend.
The evening of the day he died I made a commitment to myself: to go out into the world and help break the stigma around mental health -- to give people the choice to talk about their illness. So many feel they have no choice. They fear it will impact their career, friendships, social status, etc, etc. I know some will never choose to share their feelings but there are many who will if they feel they can do so without being stigmatized.
In mid-2013, thanks in large part to my friend Alastair Campbell (the journalist and former adviser to Tony Blair, who has written candidly about his own battles with depression), I decided to address the issue of stigma within Unilever. The impact was amazing. Very quickly I saw a 12-fold increase in people reaching out for help. I knew I was helping give people at Unilever who were suffering a choice, and thus saving lives. So I decided to go out into the world and help other organisations address stigmatisation in their culture.
I have learned that CEO support is absolutely critical, but am often frustrated by a "tick-box" approach to mental health that prevails in many organizations, with limited visible support from senior leaders.
Having said that, I am very hopeful. With hope comes life; with life comes possibility. I know more and more CEOs who are supporting this drive to break stigma. Many have been touched by mental illness - either themselves or a loved one, friend, family member etc - and have provided the most wonderful care and support to those suffering. But many aren't used to showing the same levels of empathy at work that they do at home.
There is a strong business case for grappling with the issue of mental wellbeing at work. In the US alone, a million people miss work every day due to stress. That adds up to over 300 million lost workdays per year. And that's before you factor in the cost to companies of "presenteeism" - the familiar problem of employees being physically present at work, but performing sub-optimally because they're struggling with stress, anxiety and a range of related issues.
So paying attention to the mental health of employees has a big potential upside for companies - reducing costs and enhancing productivity. CEOs who treat their employees with the same level of compassion they would show to their nearest and dearest will ultimately run much more successful companies than those who hold on to an out-dated belief that business is about being "hard-nosed" and "tough".
The working world is the last real (but very large) bastion of stigma we have left. Those courageous CEOs who are prepared to share their own experiences and be vulnerable, will inspire others to follow suit. In so doing, they'll also have a big positive impact for their business. Most importantly they'll help us prevent another "Nico."
The time is right. Celebrities, sportsmen and politicians are all showing the way. Once more CEOs begin to do the same, we will be well on the way to breaking stigma in the working world.
Live, love and matter is a guiding "proverb" of mine. Now is the time for CEOs to truly matter, not just live and love
Geoff McDonald
Twitter: @geoffmcdonald1
We're focusing on mental illness and the workplace in honor of Mental Health Month. If you have a story or blog you'd like to share about wellbeing at work, please email strongertogether@huffingtonpost.com.