Cara Zimmerman is a specialist in folk and outsider art at Christie's auction house, the first to ever hold the position. The fact that the world's largest auction house is now representing the work of artists like Bill Traylor, Martin Ramirez and William Edmondson speaks volumes to the rise of outsider art's popularity in recent years.
Since the term "outsider art" was coined by Roger Cardinal in 1972, its advocates and devotees have worked tirelessly to bring these self-taught makers the recognition as bonafide artists they deserve. For a while, it was a frustrating, uphill battle. As gallerist Carl Hammer explained in an earlier interview with The Huffington Post: "People refused to look at what we were offering as art."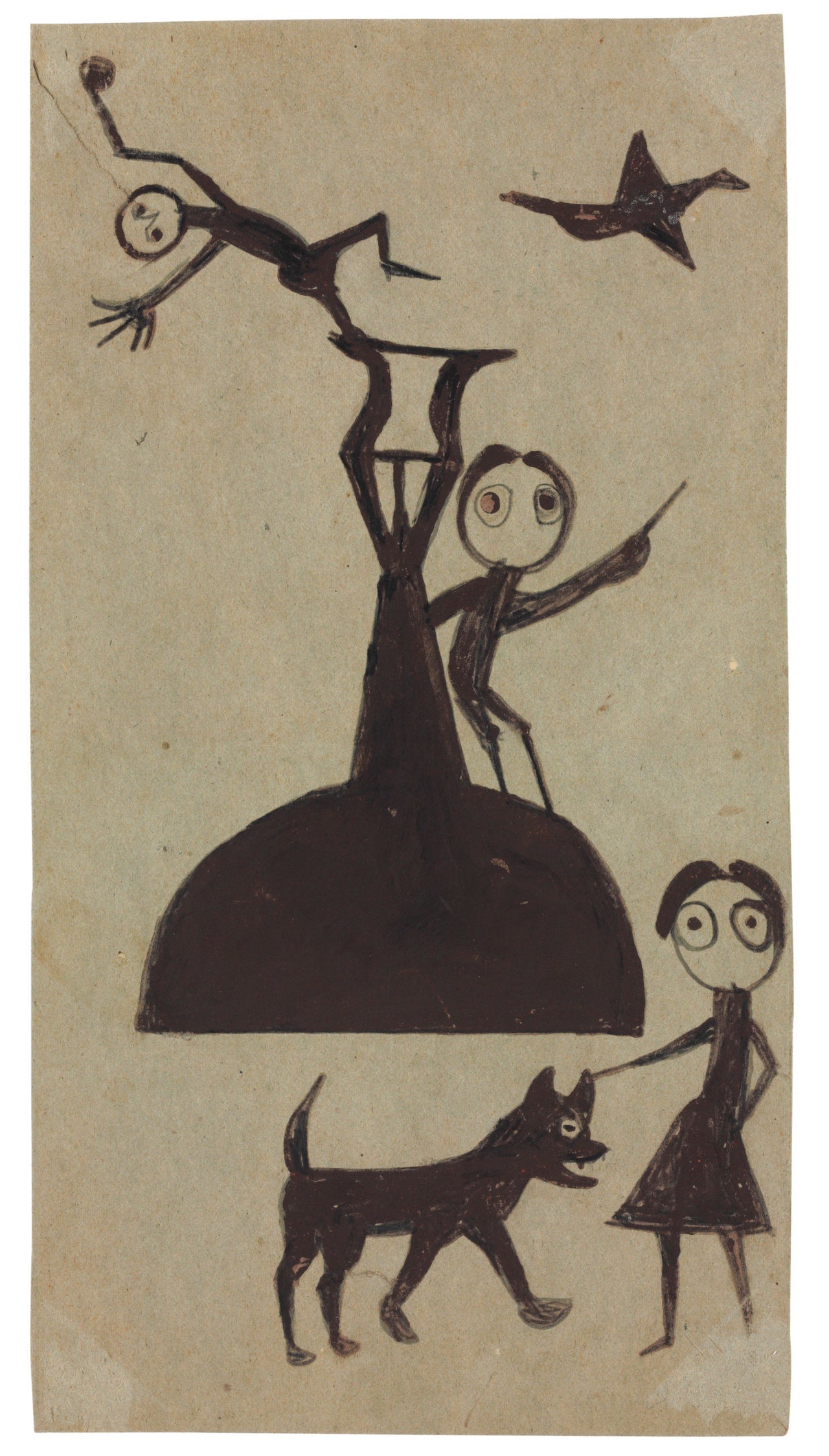 Zimmerman, who previously worked at The Foundation for Self Taught Artists in Philadelphia, has the weighty task of locating these great outsider art objects, researching them, and finding them an owner. Of course, given the thick layer of mystery that often enshrouds outsider artists and their work, this is no easy feat, but a true labor of love.
"I was always attracted to things that are unusual," Zimmerman explained to HuffPost. After majoring in folklore as an undergraduate, Zimmerman was taken by the work of outsider artist Henry Darger. Specifically, his iconic "Realms of the Unreal," a 15,145-page epic in which the evil, Satan worshipping Glandelinians battle the pure of heart Abbieannians, led by seven princesses known as the Vivian Girls. The text was accompanied by hundreds of artworks, measuring up to ten feet wide, transforming Darger's gruesome acts of violence and ambivalent morality into unforgettable, watercolor visions.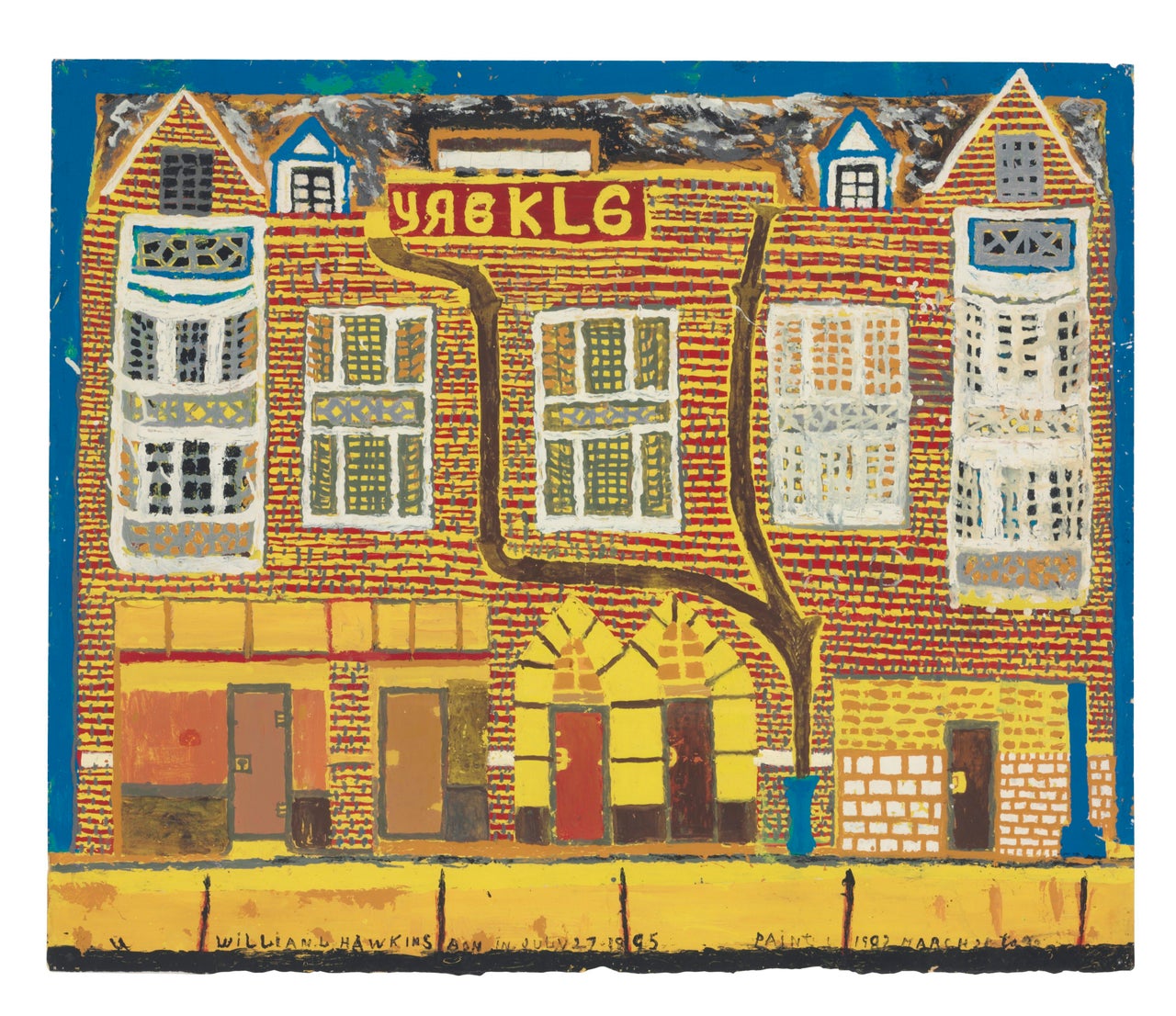 "The world is essentially a folktale or fairy tale illustrated in such a contemporary aesthetic," Zimmerman said. "That was for me a turning point for me. I went back to school, read everything I could about the artist, and from there developed an interest in the stories, the objects, the art world, and how it all fit together."
Now Zimmerman is surrounded by the work of artists who, like Darger, create work in a mythical realm so powerful, so immediately visceral, it begins to supersede reality. The upcoming auction, for example, features the work of George Widener, a calendar savant whose detailed drawings expose the theoretical grace of mathematical patterns.
Specifically, Widener, who was diagnosed with Asperger syndrome as an adult, is obsessed with dates, which he believes are part of a vast interconnected network, linking past to present to future. Using what he calls Magic Time Squares, Widener creates a sort of engine to analyze historical events and, in a way, time travel. Widener is also particularly consumed by the sinking of the Titanic, a fascination sparked after the realization that another George Widener died with the ship.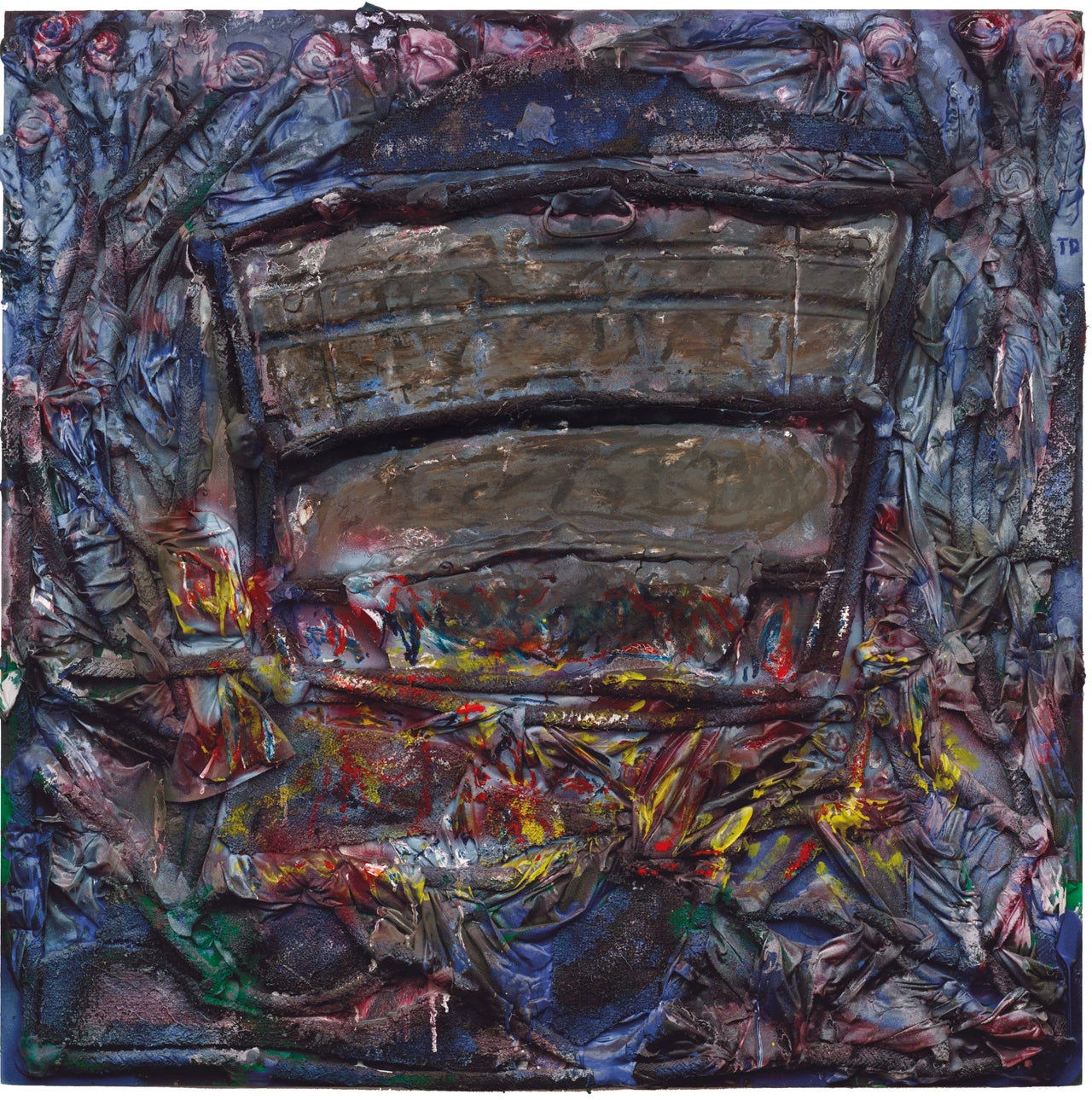 And then there is the work of Bill Traylor, a former slave who, near the end of his life, from a wooden box on his Alabama porch, sketched on cardboard, creating hundreds of crisp, modernist silhouettes depicting animals, people, memories, and the world splayed out before him. His sharp lines and geometry-infused shapes resulted in an uncanny ability to capture the energy of African American life.
Cardboard is far from the oddest material Zimmerman encounters on a daily basis. Since many outsider artists double as resourceful scavengers, making art from whatever materials are available to them, media range far beyond gouache and oils.
Artists like Thornton Dial worked with found materials, from wire hangers to cow skulls. As Zimmerman put it: "His work is not just a reflection of his place, but was in fact created from the world he lived in." Idaho artist James Castle went with soot and spit, and Martin Ramirez, whose repetitive lines form hypnotic vortexes on the page, is rumored to have used mashed potatoes and saliva. "It's this idea of cobbling together what you need to create your artwork," Zimmerman said.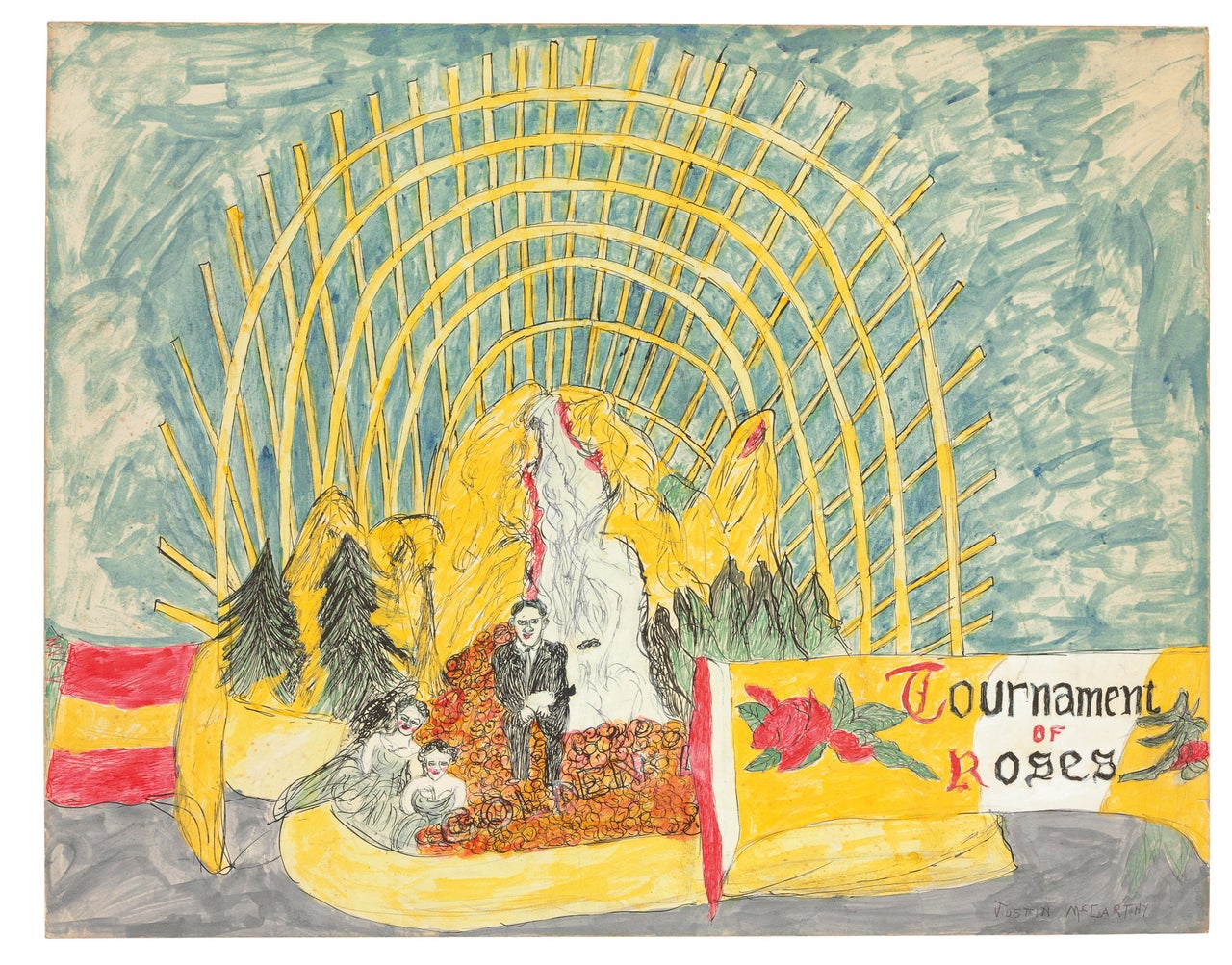 A major aspect of Zimmerman's job -- pricing the work -- is made all the more difficult given the lack of consistency within the outsider art field. There is no one style, era, location or medium that threads the work together. And since much of the work is found in attics, garbage dumps, thrift stores or abandoned homes, much information regarding the artist and her intentions often goes unknown.
For Zimmerman, the main factors dictating a work's price are previous auction records, if they are available. Secondly, Zimmerman explains, she must take into consideration whether museums or galleries have shown the work. If so, what were the retail prices there? But at the end of the day, she specifies, the buyer sets the price.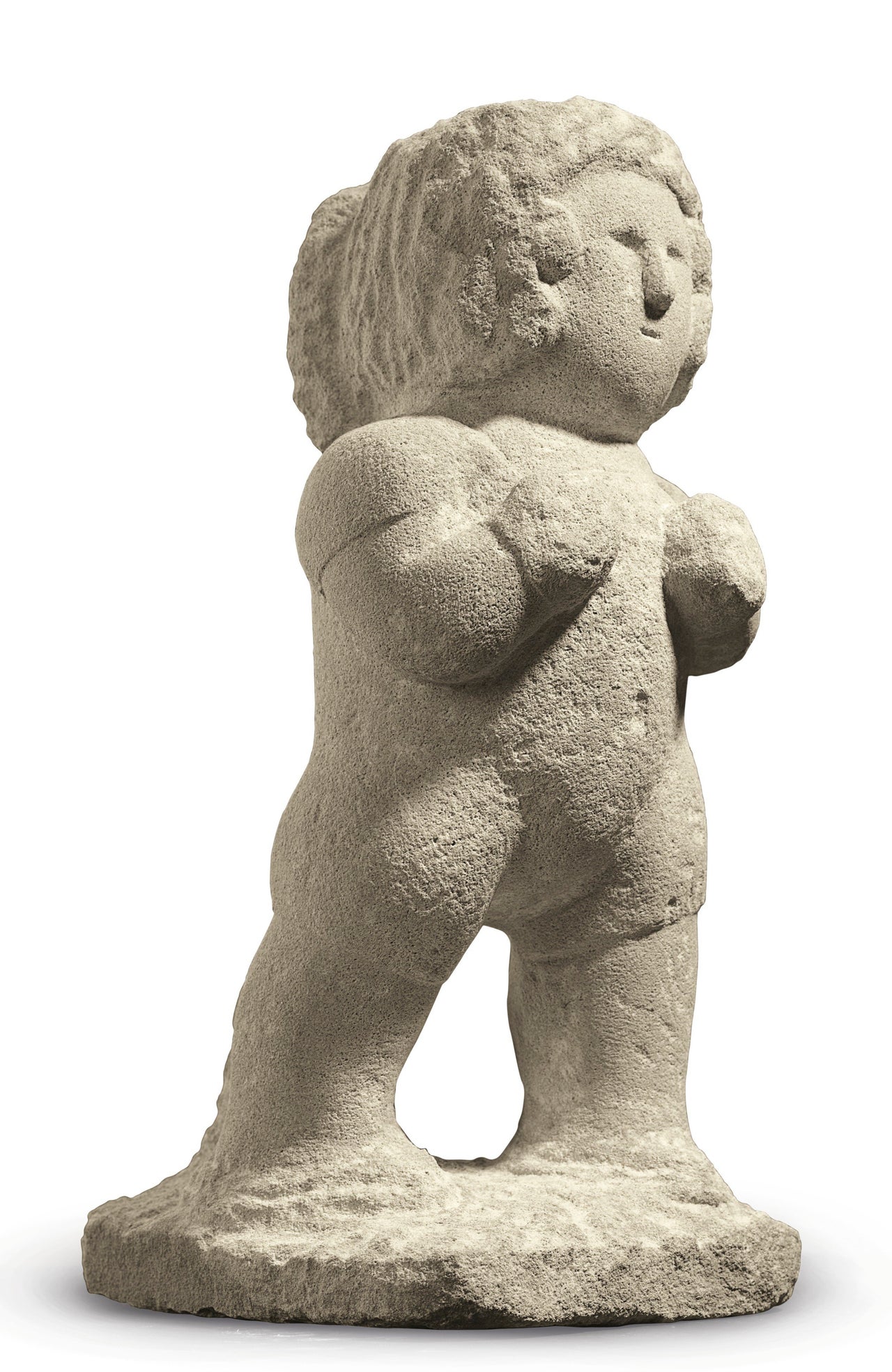 Christie's upcoming auction "Liberation Through Expression" is led by Tennessee-based artist William Edmonson's "Boxer," which was presumed lost until 2014. Edmonson, a child of freed slaves, worked as a railroad laborer and a hospital janitor before he turned to stonecutting to make tombstones. This limestone sculpture, long thought to be his favorite work, depicts boxer Joe Louis, one of the earliest African American boxers to become a national icon.
Both Edmonson and Louis represent major triumphs for the black community in the early 20th century. In 1937, Edmonson became the first African American to have a one-person show at the Museum of Modern Art, while Louis held the world heavyweight championship from 1937 to 1949. The statue -- strong, spry and ready to attack, speaks to the resilient spirit of black America.
Christie's recent foray into outsider art raises a handful of questions, namely, what does it mean that a genre of art whose identity relies on its "outsiderness" has finally made its way into the mainstream spotlight? Is there a reason to be wary of the fact that the outsider art aesthetic and the riveting stories accompanying it are finally gaining traction at a startlingly quick pace?
For Zimmerman, the more eyes on the historically under-appreciated and undervalued pocket of the art world, the better. "I hope it grows and people who are unfamiliar with it now will know it by heart in 10 to 20 years," she said. "I hope the work thrives. I want it to take on a life of its own and be in every major museum. I want this to be a part of the art world that people just can't ignore."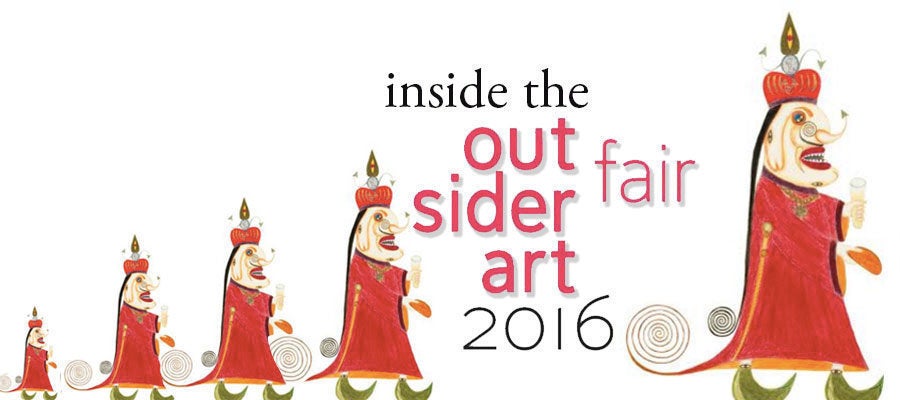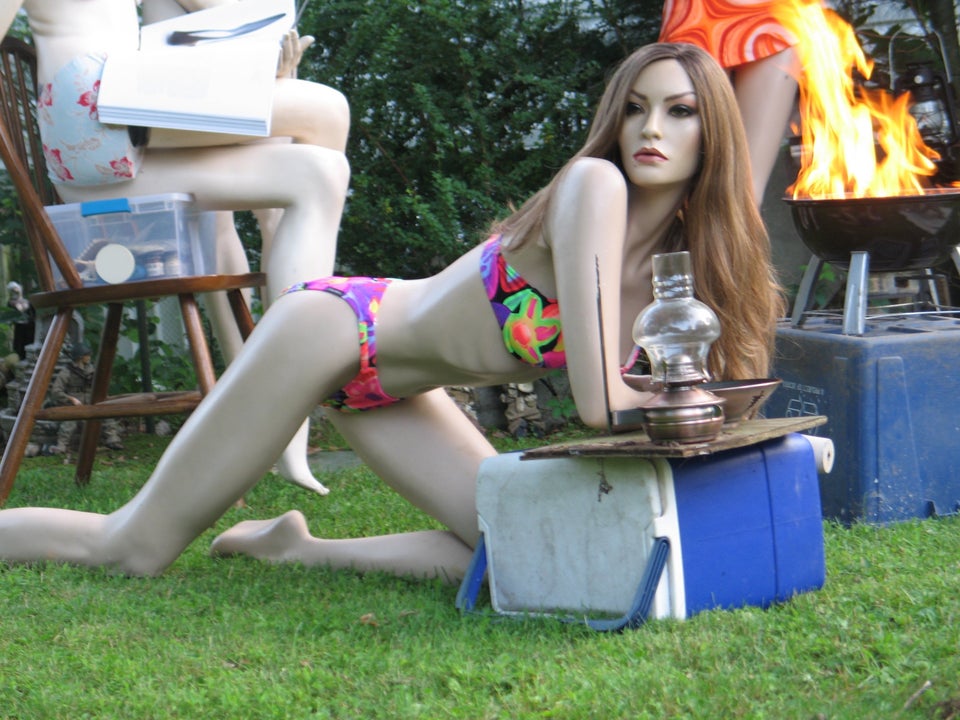 Outsider Art Fair 2016
Popular in the Community