The mom and artist told The Huffington Post that she wanted to respond to the comic because she felt it exemplified a deeper issue in the way parents, and more commonly moms, are often depicted -- exhausted, disgusting and without any control over their lives. "While taking care of a baby is difficult and life-altering work -- and I do mean work -- the over-the-top childfree rhetoric exemplified by the comic from The Oatmeal is ... well, it's hateful, and it's immature," she said.
Ishihiro emphasized that she didn't intend to call out The Oatmeal specifically, but felt the comic illustrated the harmful rhetoric used to compare mothers and childfree women. "Either you're selfish for rejecting motherhood (childfree women get this a lot, and I still empathize), or you're this gross, sallow, unsleeping mother-monster whose life is over, and neither of those things are true," she said. "But we make jokes about them like they are."
"So what I wanted to do, in the typical irreverent How Baby way, was to provide a light-hearted counterpoint," Ishihiro continued. "While also giving a bit of social commentary on how the way we talk about motherhood (and babyhood) affects how we think about it."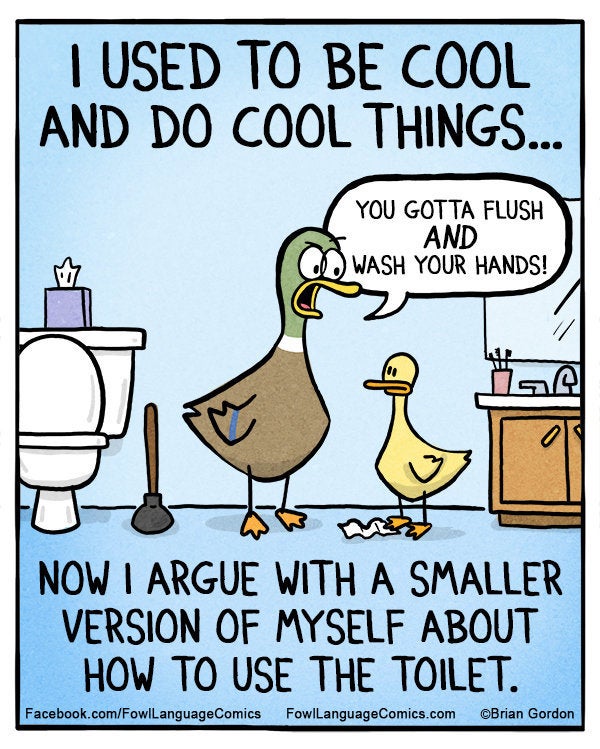 Fowl Language Comics
Related