We've all had the experience: it's a lazy Saturday morning and as you slowly blink your eyes awake, it hits you -- "Is that the smell of BACON?!"
It turns out that roughly 150 separate organic compounds contribute to bacon's unique aroma. So says a new video from the American Chemical Society, which teamed up with the chemistry blog Compound Impact to unravel bacon's secrets. Just check it out above.
Cooking up bacon initiates two key chemical processes. The bacon's fat breaks down, and, in what's called the Maillard reaction, its sugars and amino acids react with one another. These processes yield hydrocarbons, aldehydes, ketones, alcohols, and other compounds that give rise to the familiar aroma.
"It just may be nitrogen-containing compounds that make bacon smell like nothing else in the universe," the video's narrator says, referring to compounds called pyridines and pyrazines. "Pyridines in bacon contribute to its meaty aroma. But combine them with hydrocarbons, aldehydes and other odor compounds, and they become the major contributor to bacon-y goodness."
Makes you want to pig out!
Related
Before You Go
Bacon And Jam Mini Monkey Bread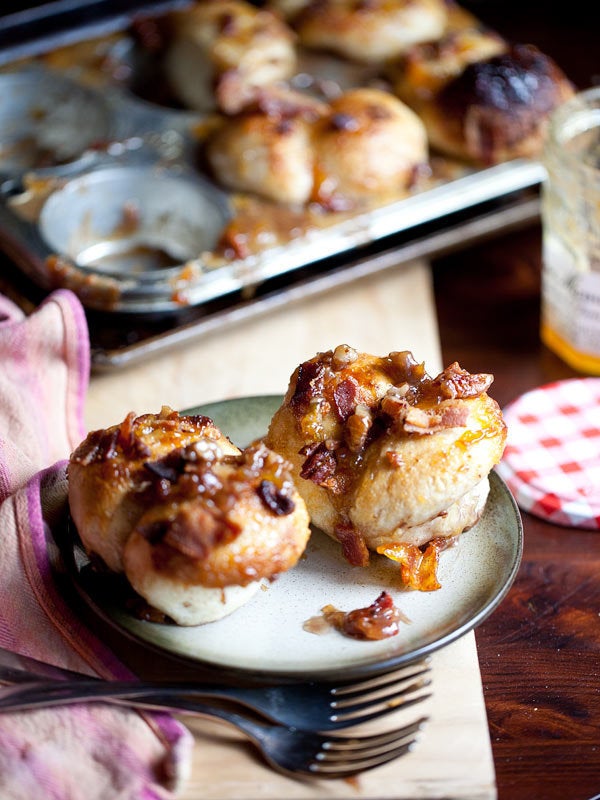 Warm Bacon Potato Salad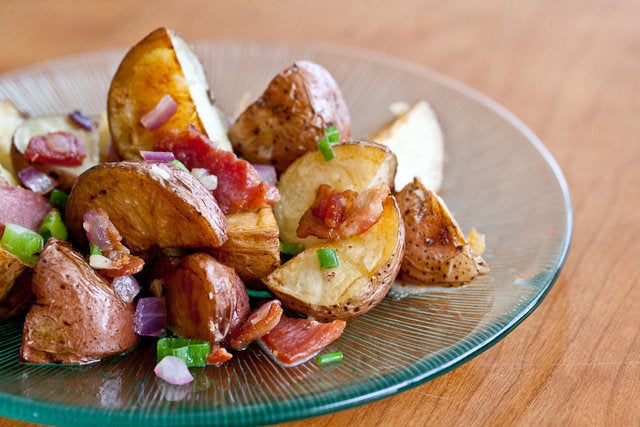 Smokey Corn With Bacon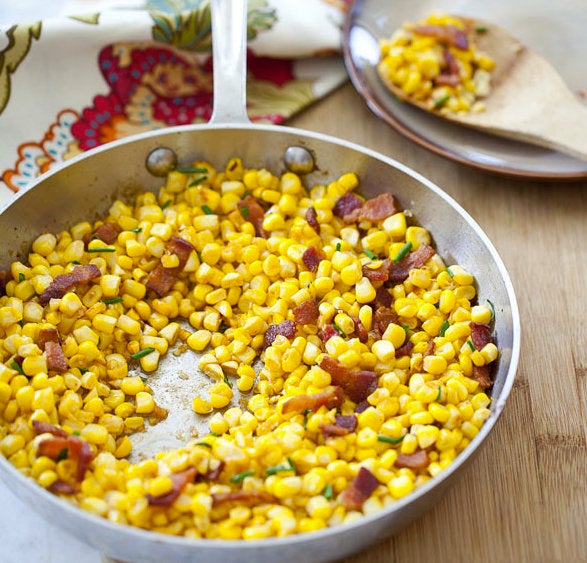 BLT Grilled Cheese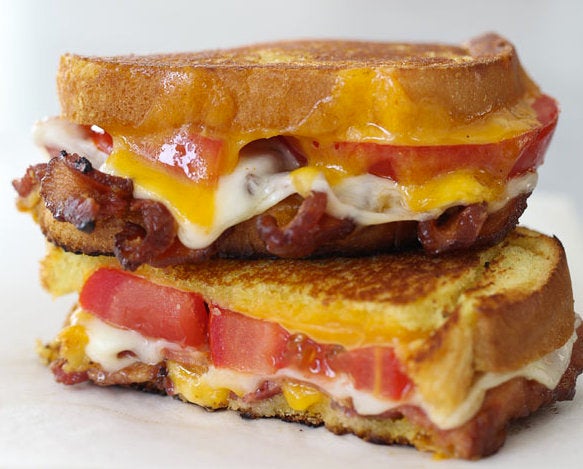 Stuffed Jalapeños With Gorgonzola And Bacon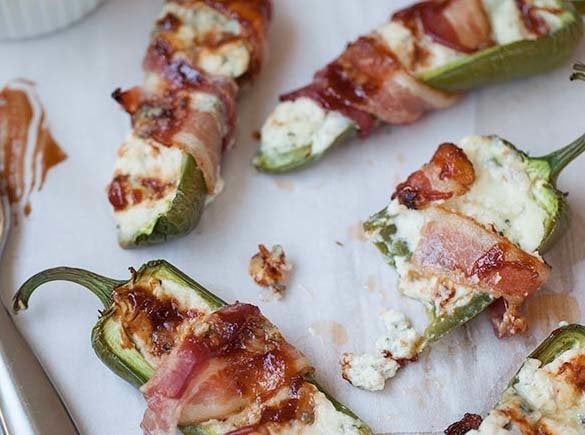 Hot Bacon Cheese Dip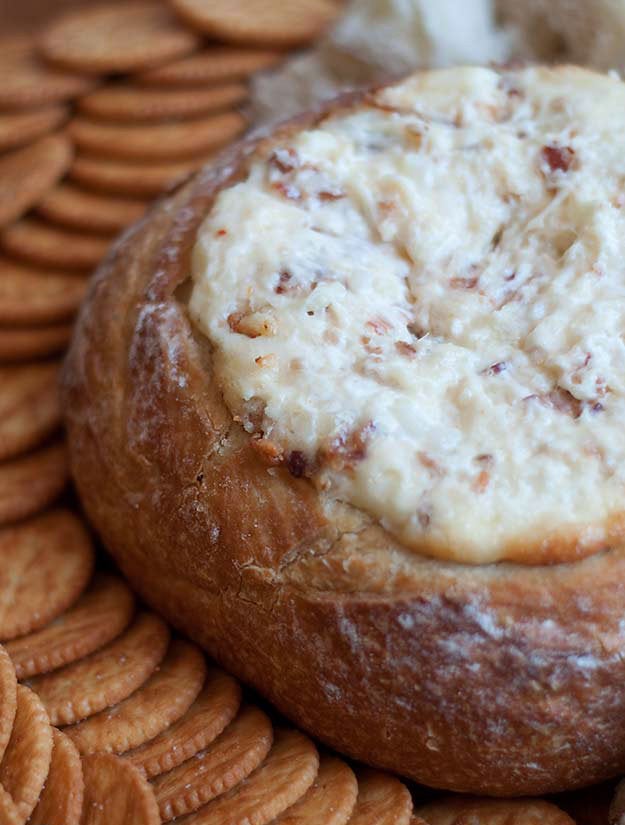 Dulce De Bacon Milkshake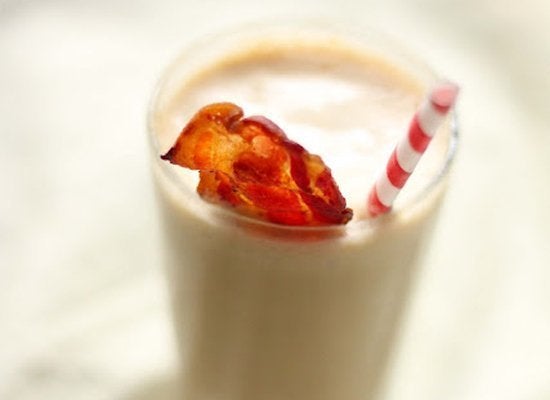 Bacon And Egg Salad Sandwich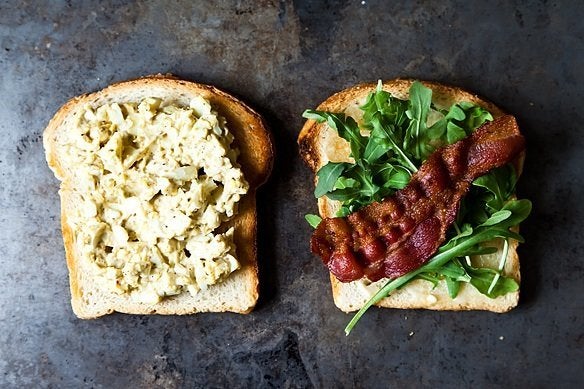 BLT Panzanella Salad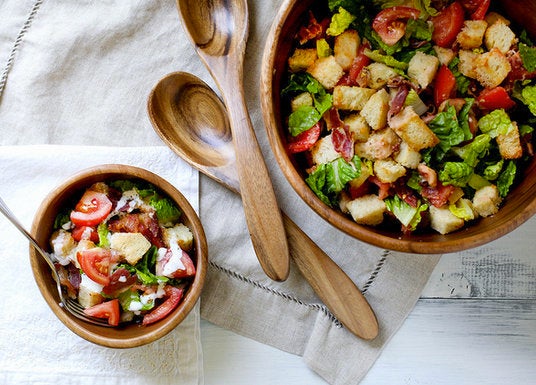 Bacon and Egg Burger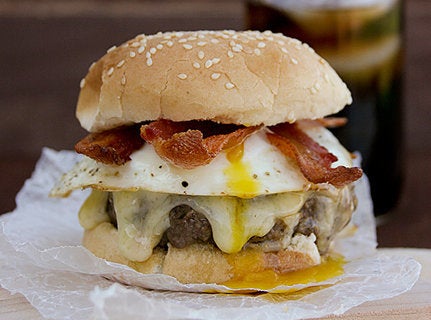 Bacon Wrapped Brown Sugar Pork Loin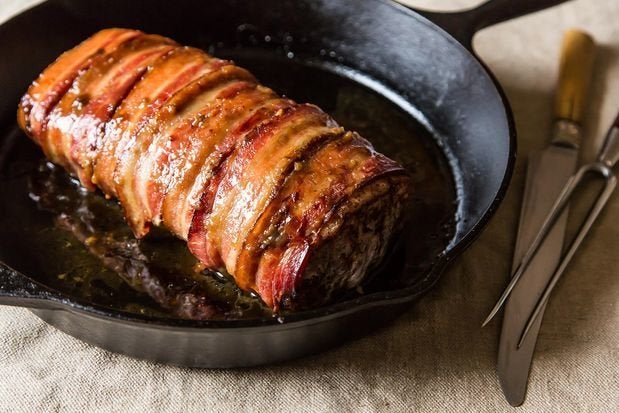 Shrimp And Corn Chowder With Bacon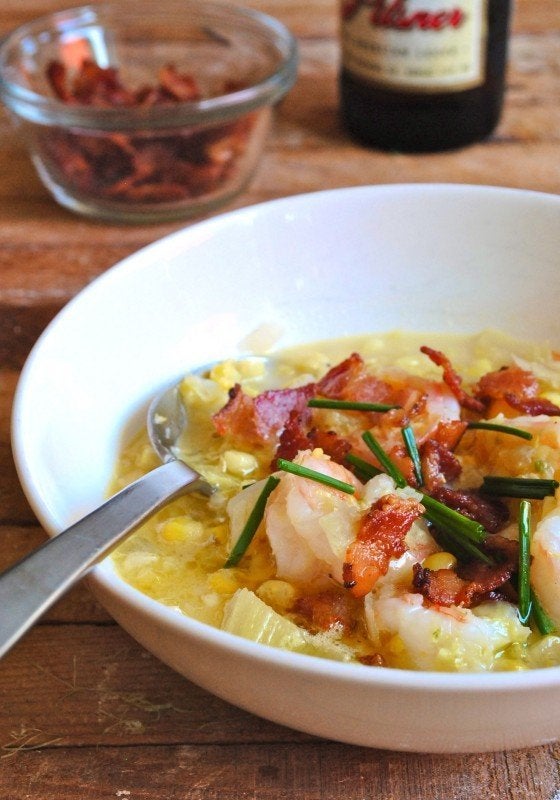 Bacon Brittle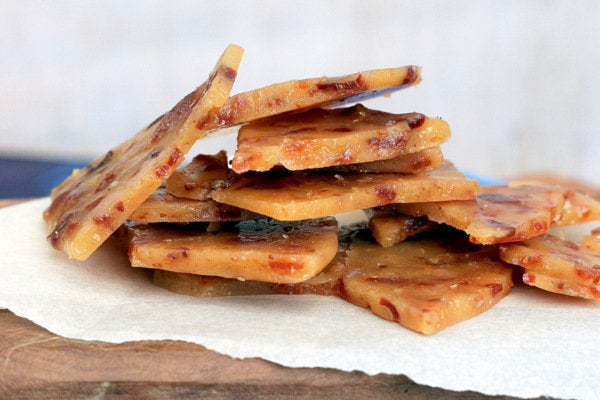 Bacon Wrapped Grissini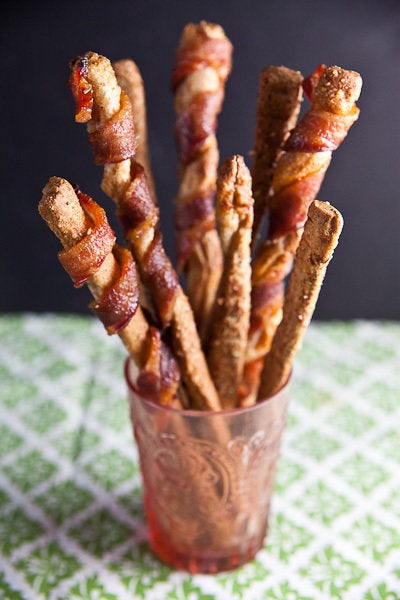 Onion & Bacon Dip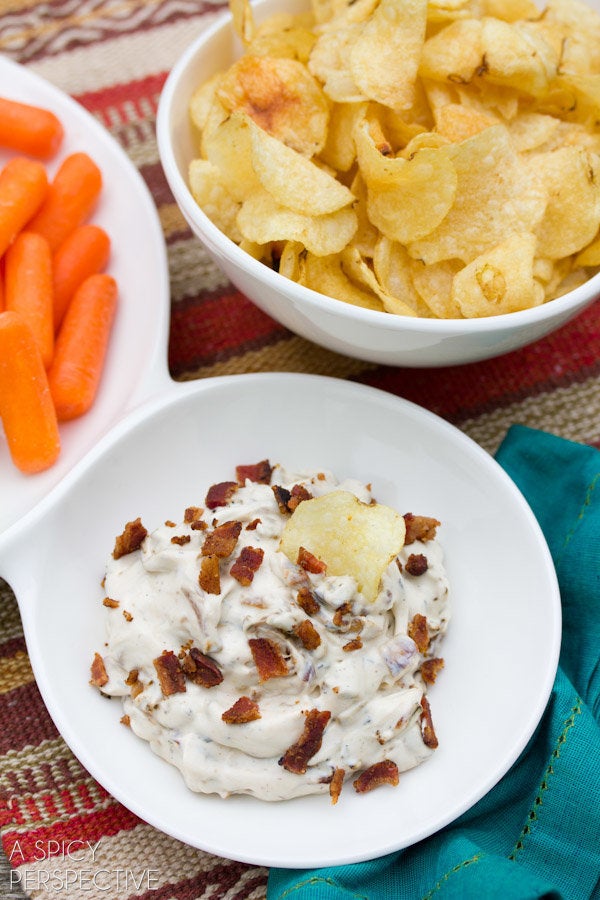 Strawberry Balsamic Bacon Pizza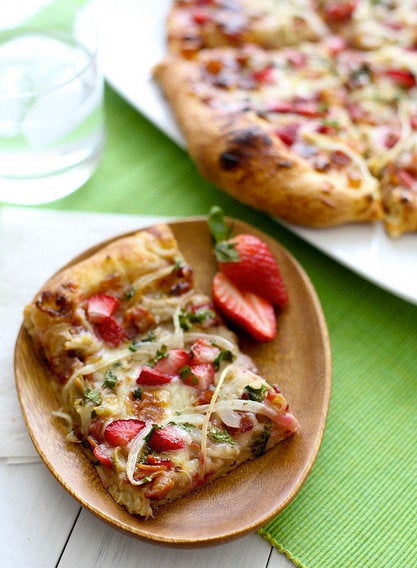 Bourbon Marshmallow Bacon S'more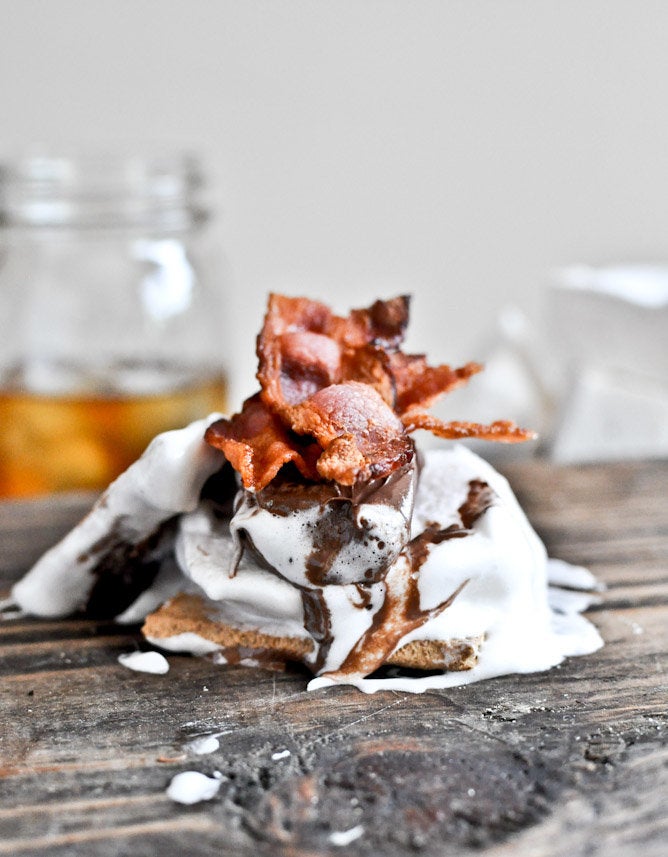 Bacon-Wrapped Water Chestnuts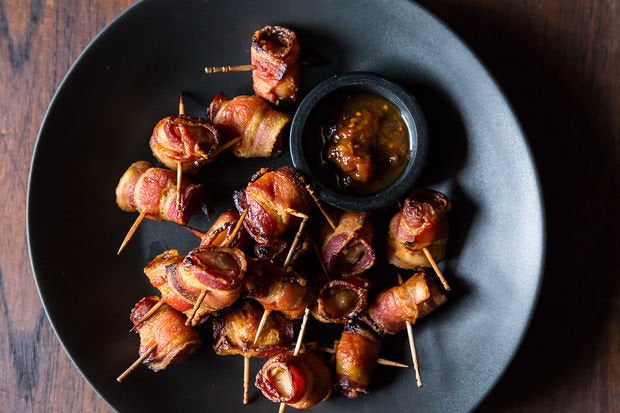 Potato Mash With Leek Confit And Bacon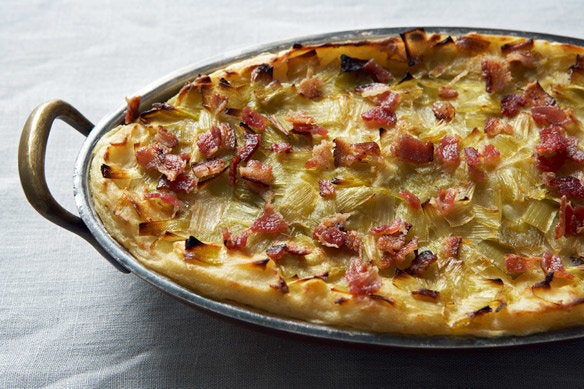 Goat Cheese Bacon Ball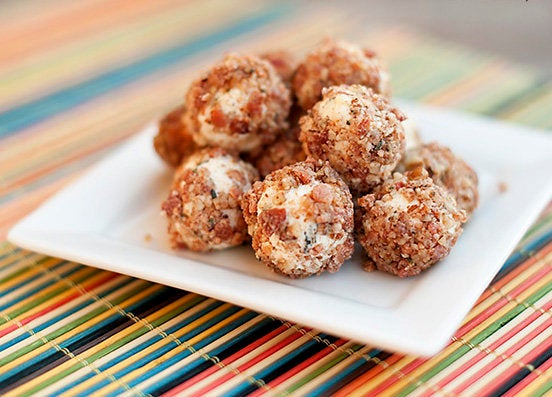 Bacon-Wrapped Li'l Smokies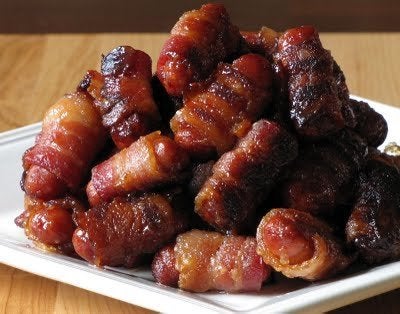 Bacon Cinnamon Rolls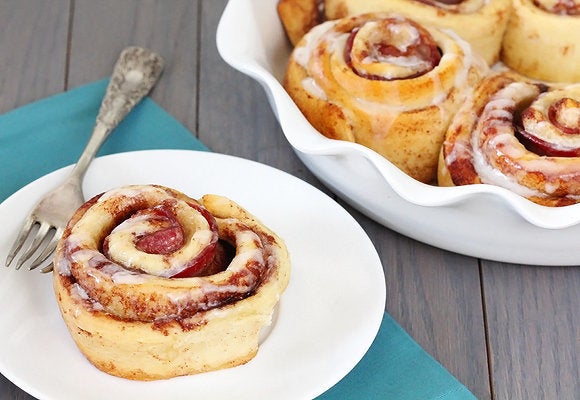 Avocado BLTs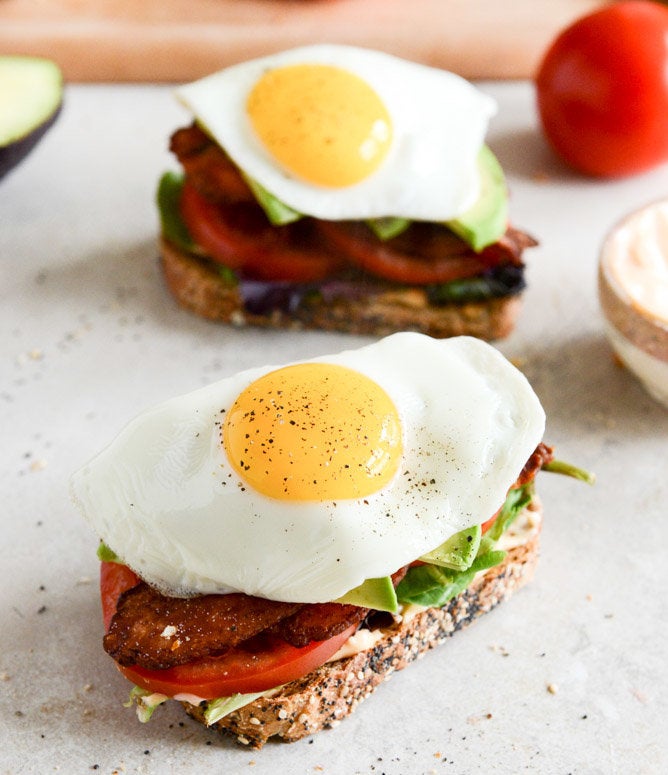 Bacon-Hazelnut Buttermilk Cupcakes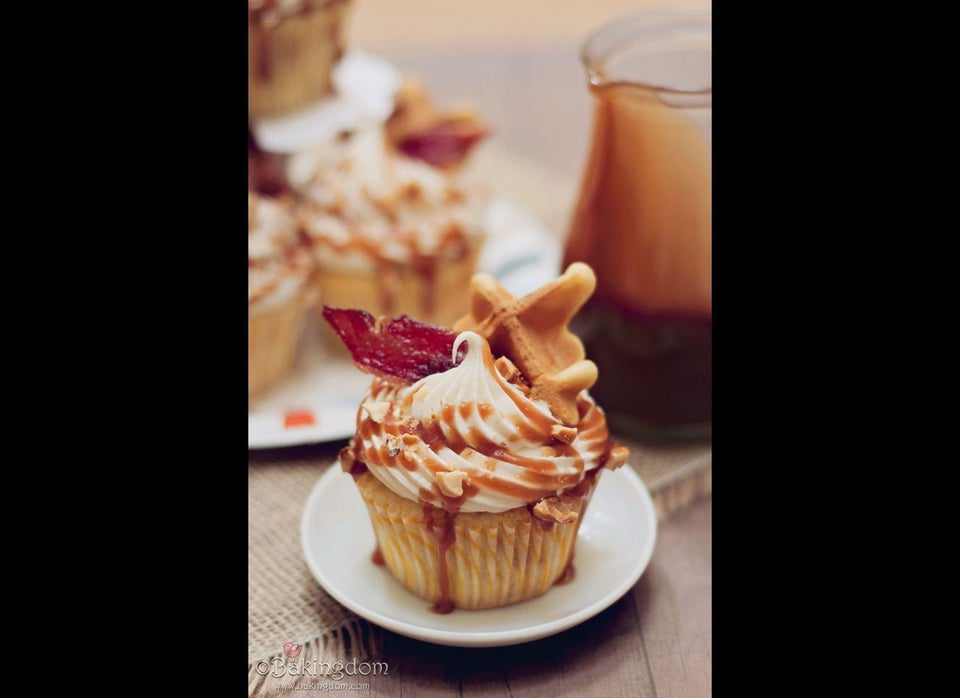 Bacon-wrapped Rice Cakes With Jalapeño Ponzu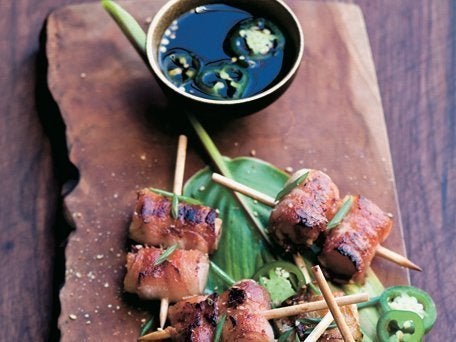 Creamy Cauliflower Soup With Bacon And Gorgonzola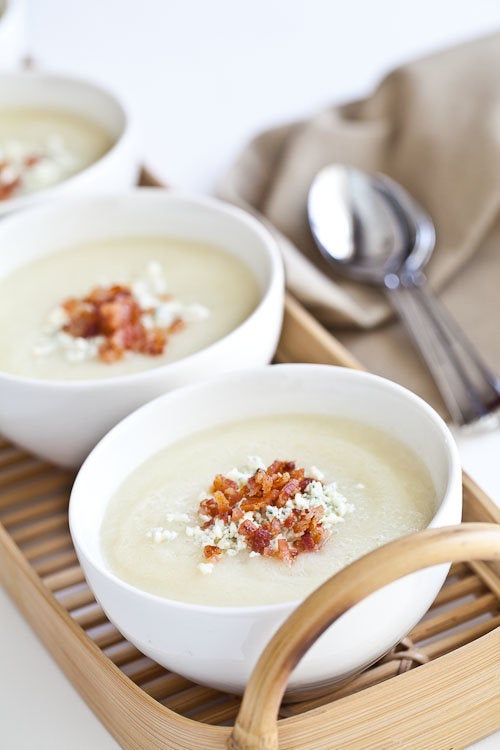 Beer Steamed Clams With Bacon & Tomatoes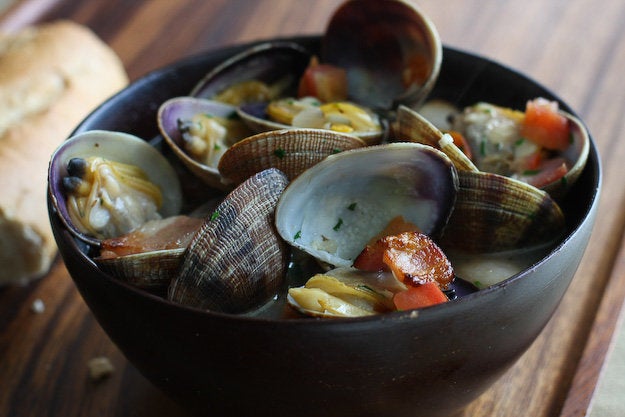 White Bean Edamame Salad With Bacon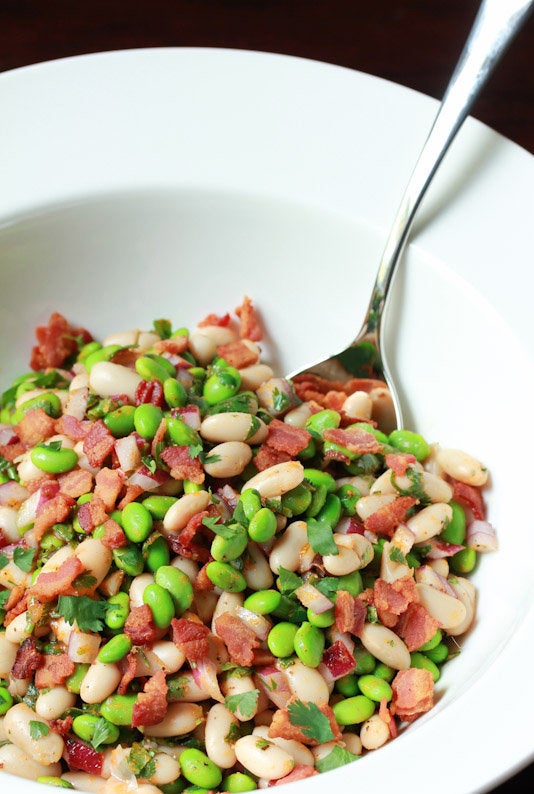 Cheesy Bacon Ranch Bread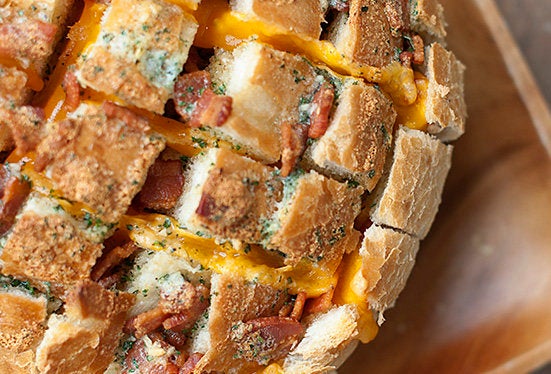 Bacon Blue Cheese Butter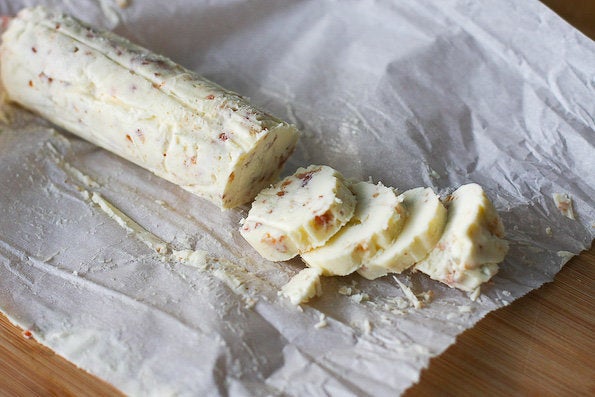 Bacon Chocolate Chip Cookie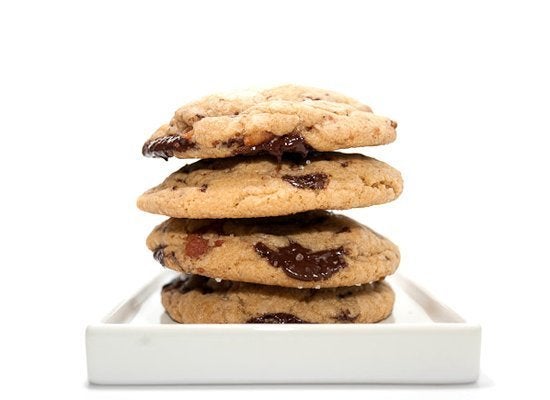 Bacon And Eggs Breakfast Panini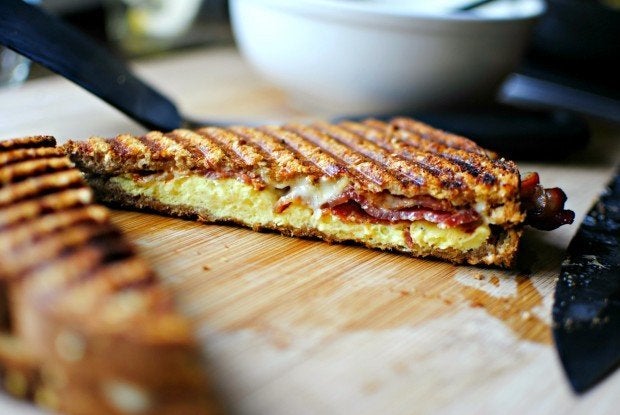 Pig Candy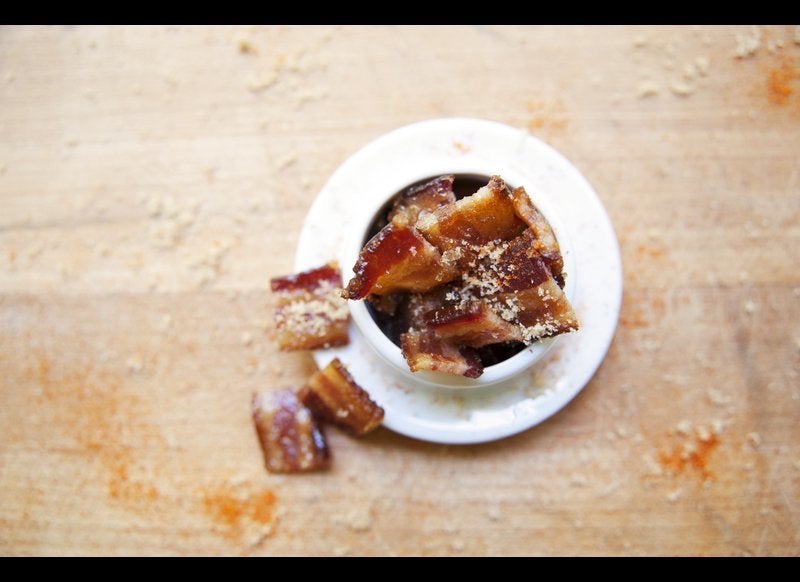 Bacon, Egg And Toast Cup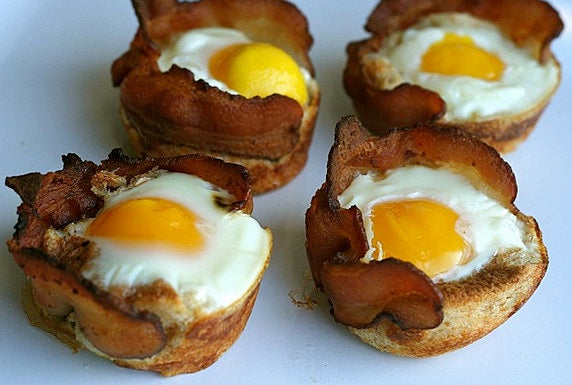 Polenta Stack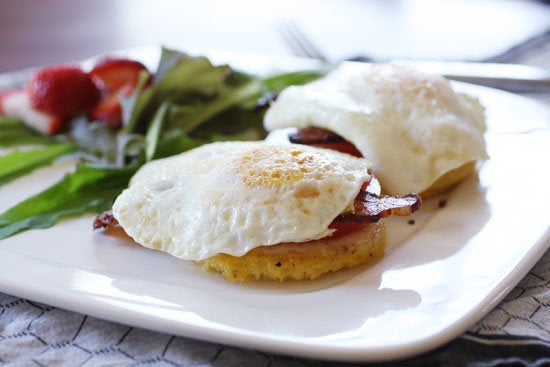 Bacon Wrapped Meatloaf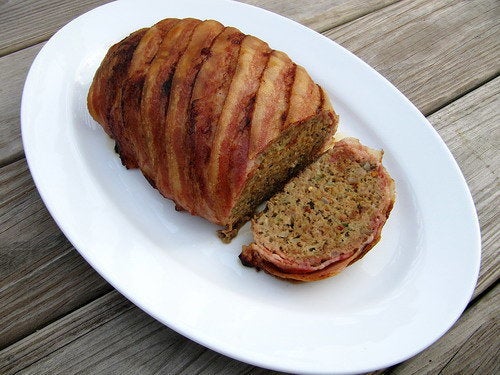 Spinach, Mushroom And Bacon Fondue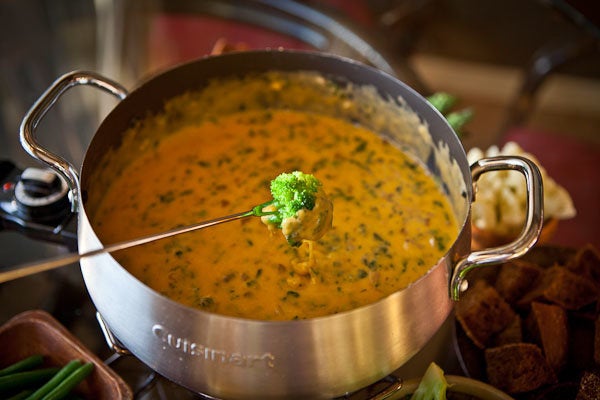 Bacon Wrapped Stuffed Jalapenos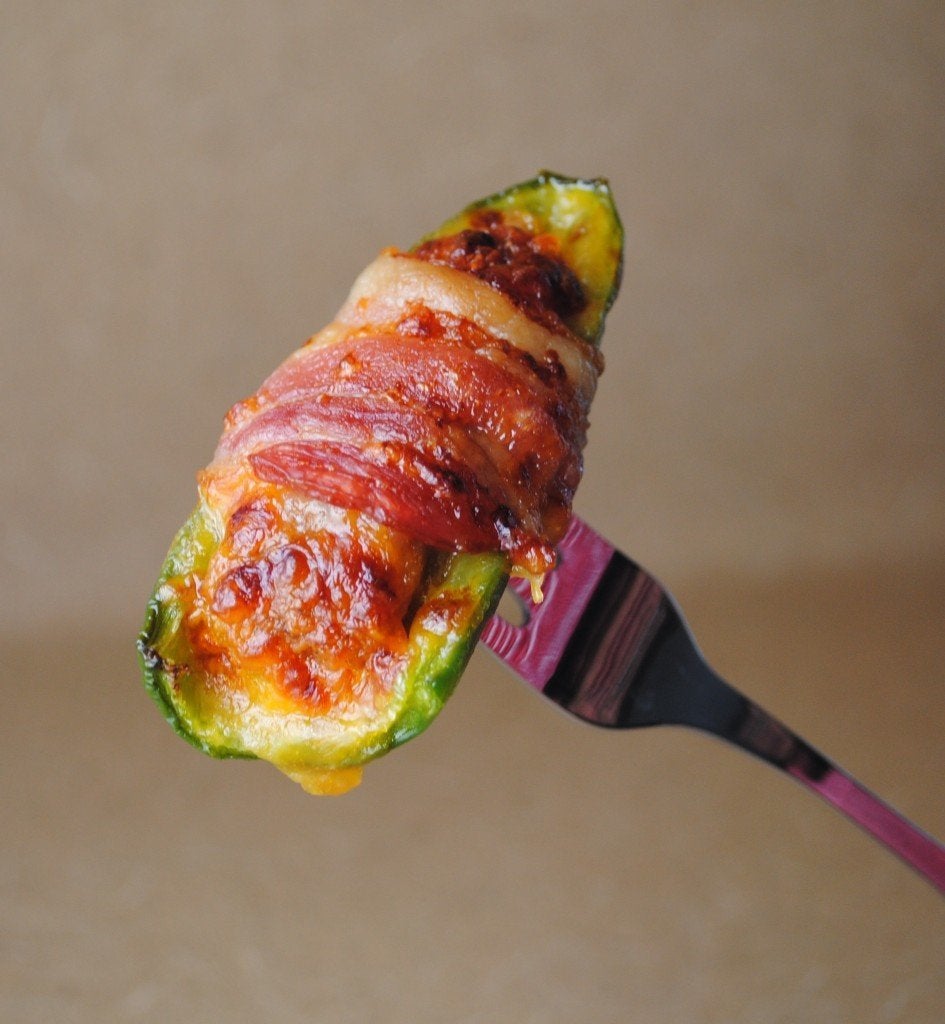 Chocolate Bacon Cupcakes With Nutella Buttercream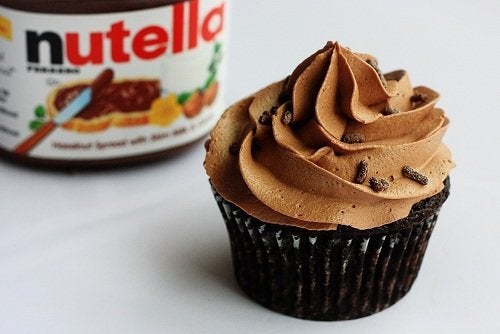 Bacon-Wrapped Haddock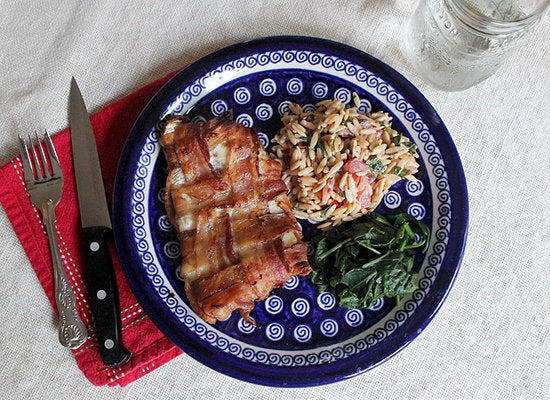 Pork Loin Chops with Apple, Sage and Onion Tarts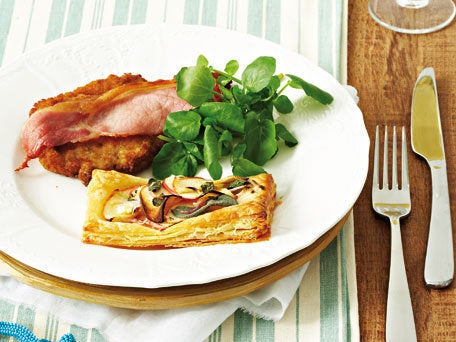 Green Bean Bacon Bundles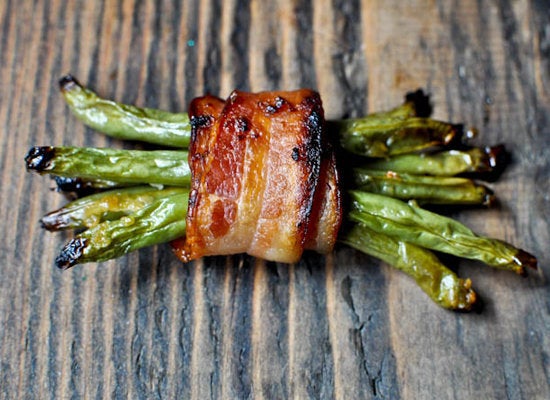 Salted Caramel And Candied Bacon Ice Cream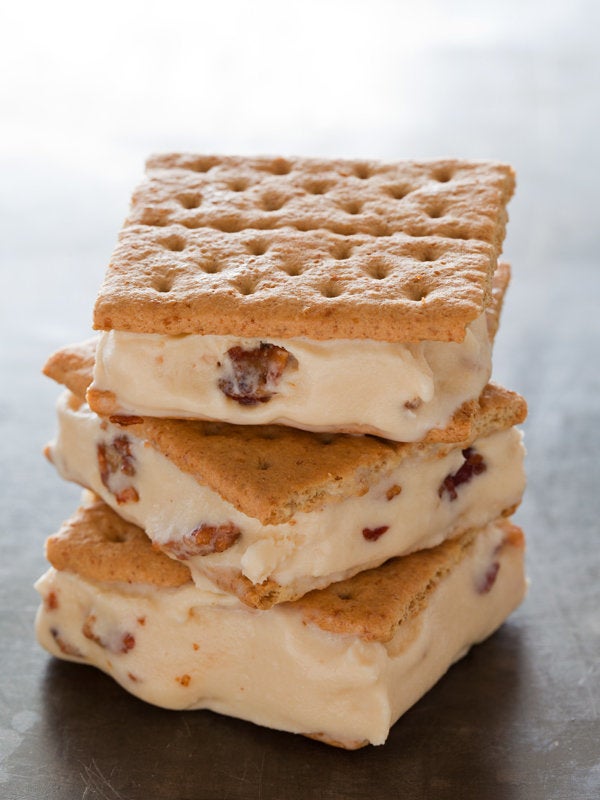 Bacon Wrapped Tomatoes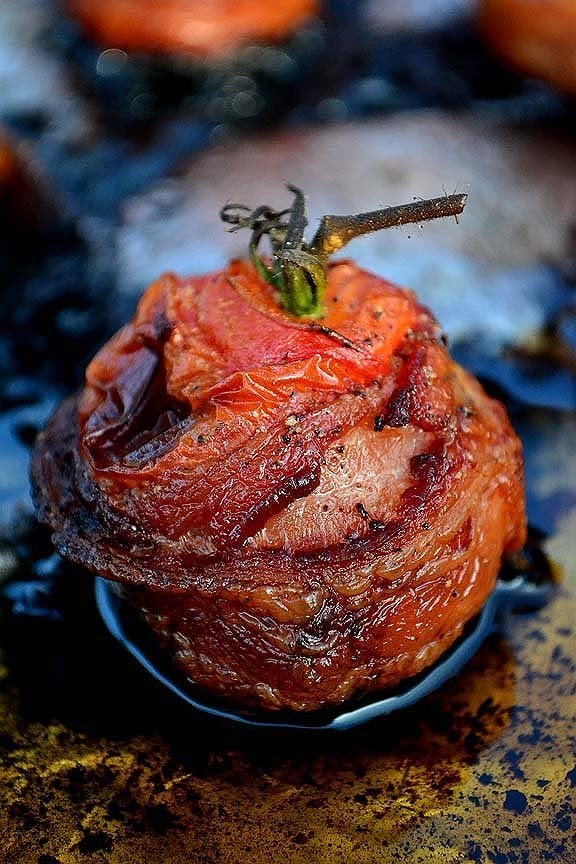 Bacon Wrapped Avocados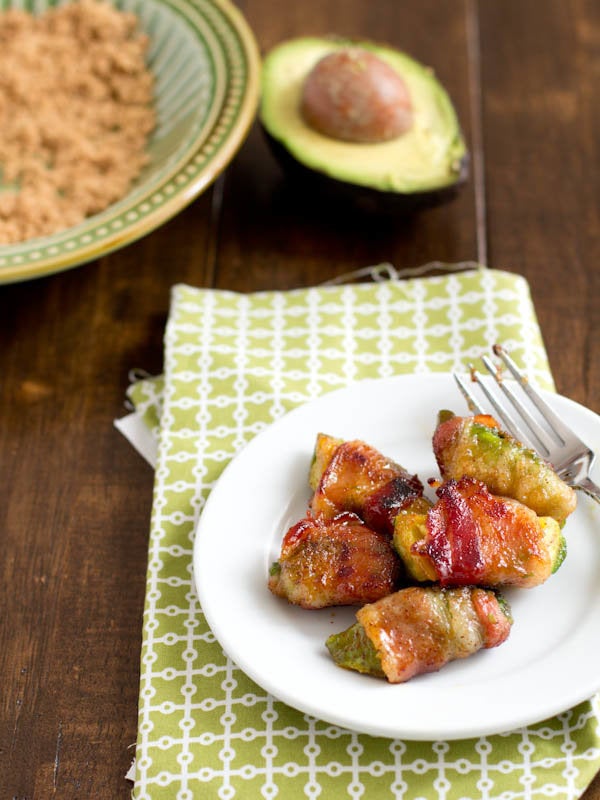 Blueberry Bacon Breakfast Cake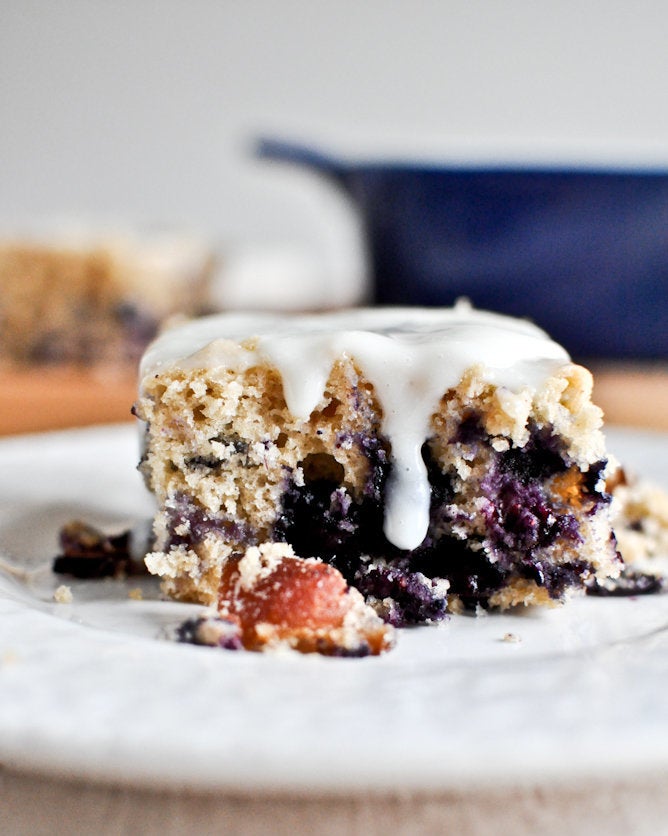 Bacon Bourbon Caramel Popcorn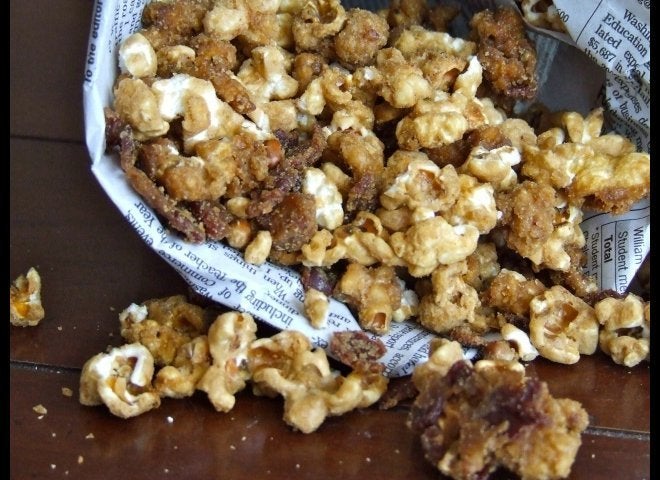 Bacon Wrapped Caramelized Sesame Asparagus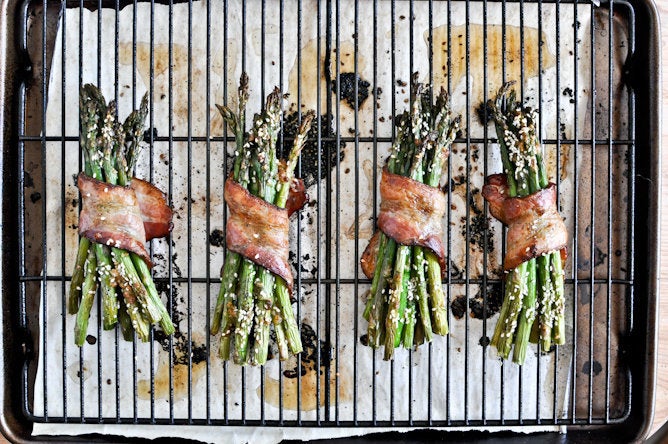 Buttermilk Bacon Pralines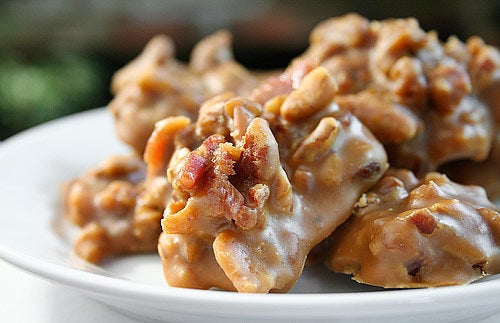 Bacon Wrapped Shrimp Toast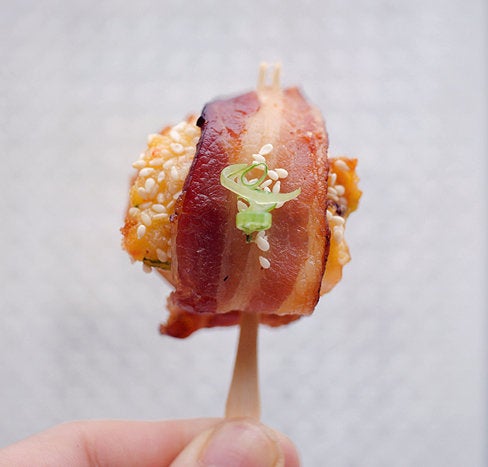 Breakfast Tacos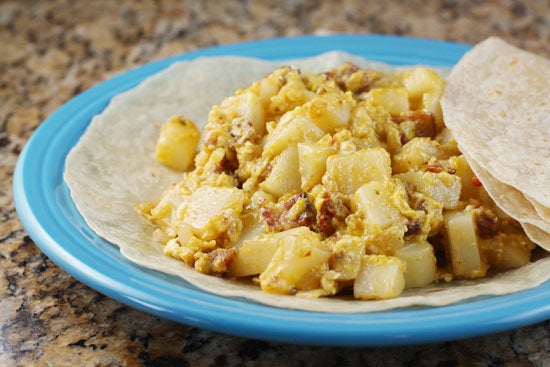 Chocolate Bacon Bark With Peanuts And Apricots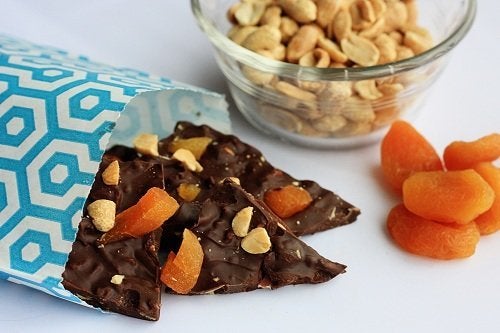 Angels On Horseback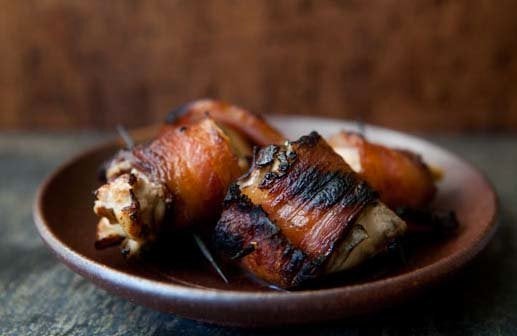 Popular in the Community