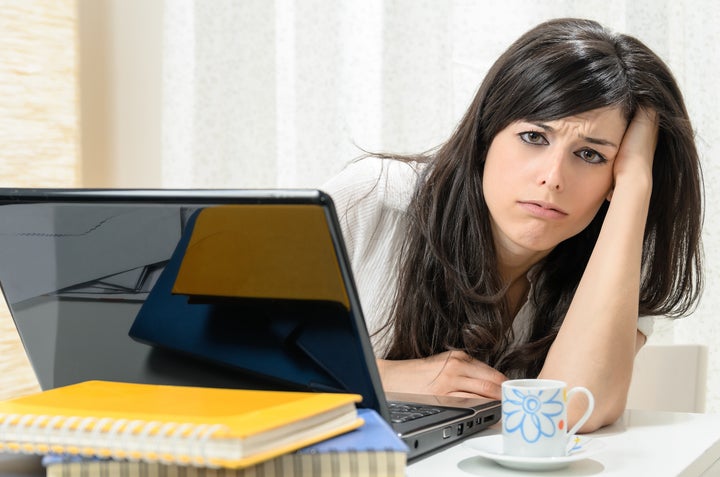 Kirkus Reviews is an advance book reviews publication with a pay-to-play program for self-published books called Kirkus Indie. Although Kirkus Indie does not guarantee a positive review of one's book, it does give authors control over whether or not the review is made public. Once Kirkus delivers your review, if you wish to make it public, you log on to your "author dashboard" and hit the PUBLISH button.
Recently, I hit the PUBLISH button on Kirkus Indie's pan of my novel, The Orientations, and then copied and pasted it to my Amazon page, cutting only to meet Amazon's length requirements and remove two spoilers. The most negative portions of the review are intact, right there at the top of my book's most critical point-of-sale. Am I crazy? Well, yes, but this was actually one of my saner moments.
I respectfully disagree with the review and don't believe it to be particularly informed or constructive criticism. However, that's not for me to decide alone. As Hugh Howey predicted on his website in 2009, grassroots criticism (and intelligent and customizable review ranking systems) are our future. Everyone who wants a voice in our literature will have one. And writers will become better at compartmentalizing, or risk ignoring some of the most valuable feedback mechanisms that book writers have ever had access to.
(I must plug one of my favorite innovations in this vein: Goodreads' Compare Books feature. Compare Books is more than the sum of its functions, which evaluate your inputs on the site to those of another user of your choosing. Used right, it's the best point-and-click game ever for book nerds.)
Currently, the ecosystems for both movies and video games (which I navigate regularly at my day job to evaluate the artistic merit of client work) are far superior to the books beat at evaluating and sorting output in a comprehensible way. I'd argue that the primary cause of this gap is that professional movie and video game reviewers are more willing, more often, than professional book reviewers to go negative.
And the responsibility for creating a more permissive environment for thoughtful negativity starts at the top, with authors and publishers, both traditional and indie. We must be less afraid of speaking up when we don't like something, and we must embrace criticism of our work with both arms. Yes, irresponsible and unaccountable negativity is toxic to art, but cultivating and rewarding disingenuous praise is equally so. Authors' and publishers' lack of stomach for negative criticism only gives anonymous trolls and snarky saboteurs an exclusive hold on powerful weapons of dissent.
When I first started to plan merchandising and marketing for The Orientations, I realized quickly that much of what we traditionally think of as "buzz" now reads as noise in our information saturated world. Whether 20 near-identical tweets from an indie author about his new novel, or the blurb vomit one finds on the Amazon pages of most Big Six Five titles, we are all guilty of believing wrongly that hyperbolic exclamations like Genius! and Dazzling! are somehow convincing, let alone intelligible, to someone looking for a book to read.
And readers have already gone elsewhere. Romance critic Sarah Wendell calls the organically evolving hype-proofed back-and-forth "A Conversation That Can't Be Controlled." Wendell, in Press Books' collection of manifesto-essays Book, describes the social shaming that she and her partner faced when they went negative (emphasis mine):
In the early years of our site, one thing that surprised me was how often we were described as "mean" when we gave a thoroughly negative review of a book. When a romance let us down, we ranted about it. And when we did, the traffic went up, and the hate mail increased. We were called mean and nasty for being so cruel about an author's hard work, even though most of the time, we were talking about a book, a product created for entertainment, and not the person who created it.

That drive to create in response wouldn't be present if creation itself weren't a personal endeavor. Creation is personal, from the creation of a book to the creation of the review of it to the comments on the book and the review from readers who liked or disliked either. But even a negative review is a positive thing: in my Amazon affiliate statistics, books that I've reviewed negatively, particularly books that have received low grades for being completely off the wall crazy in plot and dialogue, have outsold books to which I've given B and A grades.
In case you missed my unsubtle text formatting, negative reviews can be better than positive reviews at driving sales. Is that old stand-by, Any press is good press, applicable to the book industry too?
All of us actually know all this (even if we rarely apply it when promoting our own work). The diabolical expectations game is well documented, and even has a name: New York magazine's Undulating Curve of Shifting Expectations.
Although Wendell agrees that hype comes across as "suspect," and that hype and snark can often have unexpected effects, she goes on to theorize that the reason why negative reviews can drive sales is that it's not about books at all in the end. Books are simply proxies for readers, proxies that allow us to evaluate what we like and are like against what others like and are like.
So, reading book reviews isn't the means to the end (buying the best book out of X available), but the end itself. Wendell writes, again from Book:
[N]egative reactions inspire curiosity because people learn about each other and themselves when they can identify what it is they label as "bad" or "not to their tastes..."

...if I'm standing next to you, and I smell something in a plastic container and say, "This smells bad. Smell it," most likely you will totally take a big whiff, not only out of morbid curiosity, but because it's a compulsion to identify whether what's "bad" for me matches what's "bad" for you.

So that's why Goodreads' Compare Books is the most fun I've had from a single button since ever.
And that's how I learned to stop worrying and publish my negative Kirkus review.
You can follow (or pan) my reviews, both positive and negative, on Goodreads here.
Calling all HuffPost superfans!
Sign up for membership to become a founding member and help shape HuffPost's next chapter