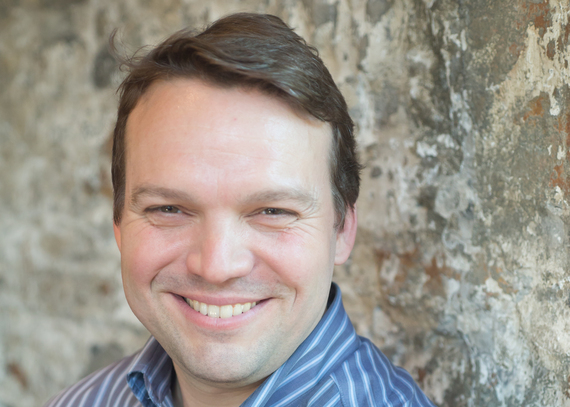 I would love to live in a world where the environment were not a political issue. We all share this planet and so have a common interest in conserving it. Unfortunately, this isn't our reality. Responding to climate change is the most controversial environmental issue in our history. Addressing it will impact all aspects of our lives.
I was surprised last week when the UK dismantled their the Department of Energy and Climate Change, although I shouldn't have been. This was a high enough priority for their Prime Minister, Theresa May, that she did it in the first week on the job. We know there are citizens struggling for action on Climate Change, and those working to preserve the status quo.
In Canada, Liberal governments have acknowledged the importance of Climate Change. We now have the mission of Climate Change action explicitly built in to Environment Canada.
Governments change, as do their priorities. Democracies are subject to radical shifts in political opinion. The world is watching in horror at the prospect of the USA electing Trump as president. Unfortunately, once in power, most politicians act as if they will always be in power.
For people watching climate change, what is critical is that everyone plays a role in reducing their emissions. Western civilization needs a robust approach to reducing CO2 which cannot be simply deleted.
It will be great when Catherine McKenna is able to announce her Carbon Tax plan this fall. It is long over-due. We know that these taxes are going to be much easier to reverse than they are to put in place.
We need Climate Change solutions which transcend government. Business contributes more greenhouse gases than government and should be handed a bigger role. Corporations have the capacity to weather even the most radical shifts in government policy. It is time that businesses become involved in solving this complex problem.
Certified Benefit Corporations (BCorp) are just one model for sustainable businesses. This global movement is one of the biggest networks of purpose driven companies. BCorp take an Impact Assessment every two years to test their social and environmental footprint. Measuring what matters is key to the BCorp process. By highlighting triple bottom line values, companies can find more ways to improve.
Competition between business can be a real motivator for change. Historically business has focused on growth and profits, but they do not need to be limited to this. Business can be a force for good and this innovation engine can be leveraged to reduce our global CO2 footprint.
One way that BCorp reduce their emissions is by setting up procurement policies that favour both local businesses and other BCorp. Having a clean supply chain means that purchasing from a BCorp will have a greater impact.
There are many other ways which environmental issues are supported by BCorp. Measuring energy use and recycling is important. Creating policies on using recycled paper and reducing water consumption is too.
There are hundreds if not thousands of things that a business can do to reduce it's carbon footprint. Being in a community of other businesses which are trying to do this, makes it easier.
Business adoption needs to be a key policy of any government strategy of addressing Climate Change. When business begins to measure their ecological footprint it will have more value. By engaging with staff and customers, BCorps reinforce the importance of the environment.
BCorp engaged in broader culture change may eventually see the de-politicization of environmental issues. Once established no change in political leadership will be able to upset a vibrant network of sustainable businesses.
If you own or work in a business, look into becoming a BCorp. If you don't, look for ways to buy from them.
Pioneers for Change is a seed-bed for innovative thought. An activator of personal potential. A catalyst for collective energy. A community to drive social change.
Our annual, international Fellowship is open to anyone aged 28 - 108 years old. We gather change-makers -- a business person, a community person, an investor, a thinker or doer -- who are willing to harness their talents, energy and resources as a force for good. Pioneers for Change is an initiative of Adessy Associates.
Adessy Associates believes a better world is possible, and equips and enables organisations and individuals to make positive change happen, and contribute to a sustainable future. We focus on benefit for people, planet and profit. Our bespoke services harness sustainability, innovation, consciousness and purpose. We are proudly B Corp certified.
About Mike Gifford
Mike Gifford is the president of OpenConcept Consulting Inc, an Ottawa Benefit Corporation that specializes in open source web development and hosting. Mike recently wrote a guide for improving the environmental impact of Drupal sites to his company blog.
Calling all HuffPost superfans!
Sign up for membership to become a founding member and help shape HuffPost's next chapter