To give you a bit of perspective as to what was happening in our lives during late Spring/early Summer of 2014, we had gone from playing an unnamed private university in central New York (see below) and a crowd that hated us to opening for The Killers and a crowd that only kind of hated us in a matter of about a week. There was this sense of wonderful chaos surrounding everything we did. Flashes of larger than life experiences followed by moments straight from Spinal Tap. A month after our second show with The Killers we did a stripped down acoustic radio station performance at a sports bar in New England to zero people. I'm not using "zero" as a euphemism; for the first time in our lives, we played to no one. I think the individual that set it up even said "kick my ass" at the end of the evening. A few weeks after that came a TV performance on Late Night With Seth Meyers and Lollapalooza within 48 hours of each other.
Amid the highs and lows, we were finding a few days here and there to finish How Do You Feel Now?. "Carry Me" was the last song to do, tracked eight months or so after "Somebody New". The How Do You Feel? EP had just been released a few months prior and we were pushing up against our deadline to deliver the album. During a stretch of a few days back in Rochester, we set up some drum mics at our place and got the basics tracked (see below).
This was in stark contrast to the polish of Premier Studios in Manhattan where we'd done drums for "Somebody New", but it signified a shift in mentality. The beginning of the process had been about trying to capture something pristine, the end was about documenting a moment in our history. It was raw and real.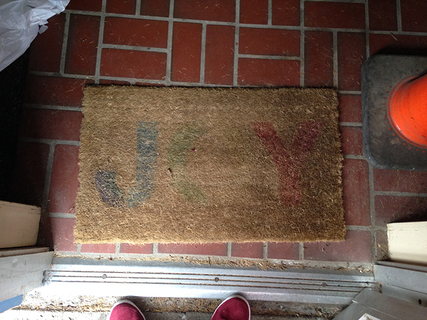 The working title of this song was "Ketamine". I had been reading about clinical trials which used the drug to treat patients suffering from extreme depression, and how it yielded results almost immediately. I think if you listen closely in the recording, a few of the background vocals may still be singing the word. We used the same vocal chain as we had on every other song for the record (Wunder Audio CM7 into a BAE 1073, then hitting a UA LA2A before our Apollo 16), but this was the only song on the record that Sean didn't engineer the vocals for me on. He had been working "remotely" from Austin, Texas at the time we did our deal in late 2013, and the schedule was so packed that as of June 2014, he still hadn't had time to officially move back to Rochester. JöŚ handled the record button while Sean packed his life into moving pod.
I suppose I'm blurring the lines between story telling and technical notes at this point:
We used a similar guitar setup to "Somebody New" for "Carry Me", but by this time we had developed our own overdrive pedal with our friends Nick and Christian. It was very similar to a Tube Screamer 808, except the tonal range was broader (see prototype photo below) which allowed us to use it on bass and keys as well.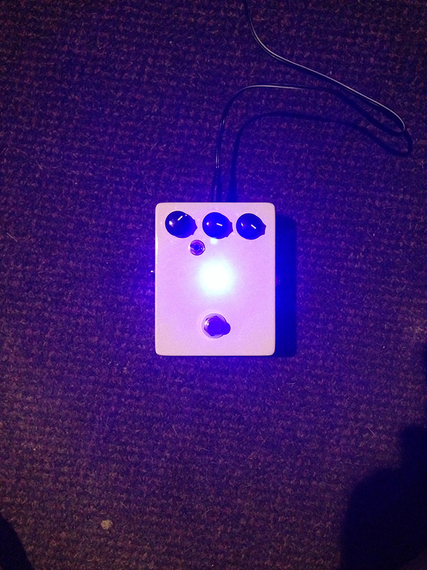 We also relied heavily on a 500 series Moog Ladder Filter and the 500 series Moog Analog Delay for guitars. If I recall correctly, the signal chain coming off the Fender Twin was something like Royer R121 ==> BAE 1073 ==> UA LA2A ==> Moog 500 series FX ==> Apollo 16/Pro Tools. That's where all the whooshy space sounds on the track are coming from though.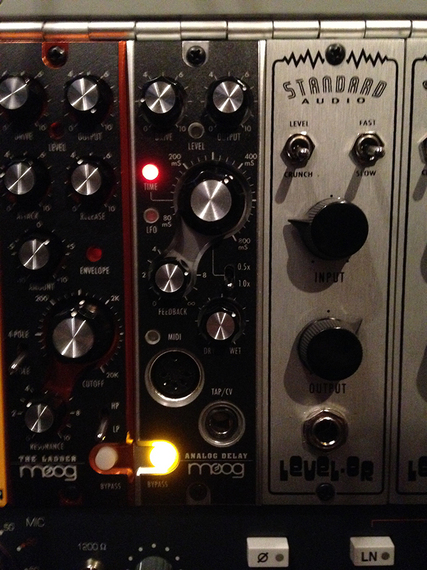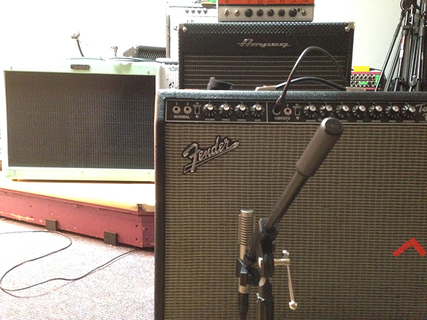 Joywave
How Do You Feel Now?
Somebody New
Carry Me
Tongues (feat. KOPPS)
Destruction
Now
Parade
In Clover
Fees Like a Lie
Traveling at the Speed of Light
Nice House
Bad Dreams
Listen to HDYFN:
|
|
Calling all HuffPost superfans!
Sign up for membership to become a founding member and help shape HuffPost's next chapter