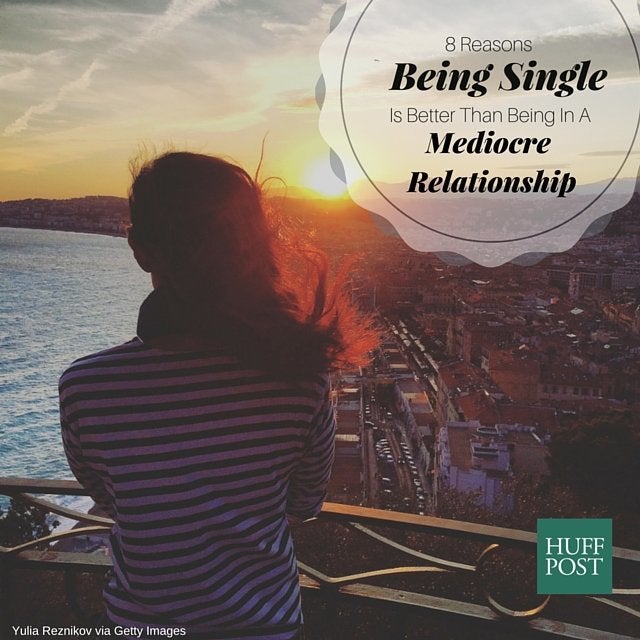 Being coupled up should not be the end goal of your personal life: Being truly happy, regardless of what your relationship status is, should always be the priority.
In fact, you'll likely be a whole lot happier single than you would be if you chose to stay in the wrong relationship. Below, relationship experts offer eight convincing reasons why.
1. Not all relationships are created equally.
Relationship aren't always mutually fulfilling. If you are deeply unhappy with each other, being on your own is probably the preferable option, said therapist Heather Gray.
"Having a person in your life doesn't mean you have real love," she said. "When you lie to yourself and pretend your relationship is something that it isn't, you're hurting yourself. That lie is embarrassing and shaming. It can make you feel weak and pathetic when you don't even believe the story you're telling. Your truth, even the painful one that this relationship isn't right for you, frees you of that."
2. Confidence and independence are traits honed on your own.
There's a big difference between being alone and being lonely. When you truly embrace single life, you'll start to enjoy your own company, said Neely Steinberg, a dating coach and personal image consultant. (Plus, getting to sleep diagonally across the bed is pretty damn blissful.)
"It's really important to have some time in your life to discover how to be single, how to be alone and how to get validation from yourself instead of from your relationship status," Steinberg said. "When you've had time to explore your independence, you learn to be comfortable in your own skin."
3. Time spent in a bad relationship is time wasted finding the right one.
Not sold on the whole "being on your own is actually awesome" argument? Think of it this way, then: You can't find the love you deserve if you're giving attention to a dead-end relationship.
"You have to get yourself in the right place to find the person who's right for you," Gray said. "That won't happen when you're accepting less than you deserve [from the wrong person.]"
4. Dating around can be fun if you give it a chance.
Swiping right and actually making a real connection -- or finding Mr. Wrong and regaling your friends with details from your nightmare date -- can be fun, said divorce coach Kira Gould.
"After my own divorce, I wasn't sure what I wanted in a relationship and I dated all sorts of 'wrong' men -- and I have to say, I loved it," Gould told us. "Mind you I wouldn't enter into a relationship with any of them; I just enjoyed the chance to explore, and 'try them on' so to speak."
5. Being single gives you the chance to figure out what you want -- and absolutely don't want -- in a relationship.
You probably don't want to date someone just like your ex -- so what do you want in your next partner? Being single gives you the rare opportunity to answer that question with a clear mind, Gould said.
"You can't assume you know what you want. As life changes, so do we, and so do our priorities, desires, and needs," she said. "Being single in today's landscape gives us many opportunities to date, and to explore what sorts of qualities we like or dislike in a partner."
6. That newfound independence makes you more attractive to potential partners.
"Learning to accept and love who you are without a man or woman in your life makes you more desirable to partners," Schmidt said.
7. Staying in the wrong relationship is a recipe for sadness.
"There is nothing more painful than to feel lonely while in the same room as the person you're with," said Gray.
8. Because ultimately, relationships don't guarantee happiness.
Happiness lies within yourself, not in any would-be soulmate, said Steinberg.
"The truth is, a relationship will never bring you happiness if you're not already happy with who you are and your life," she said. "The best part of being single is that you get to explore life on your own time and your own terms. You get to figure out what makes you happy in life."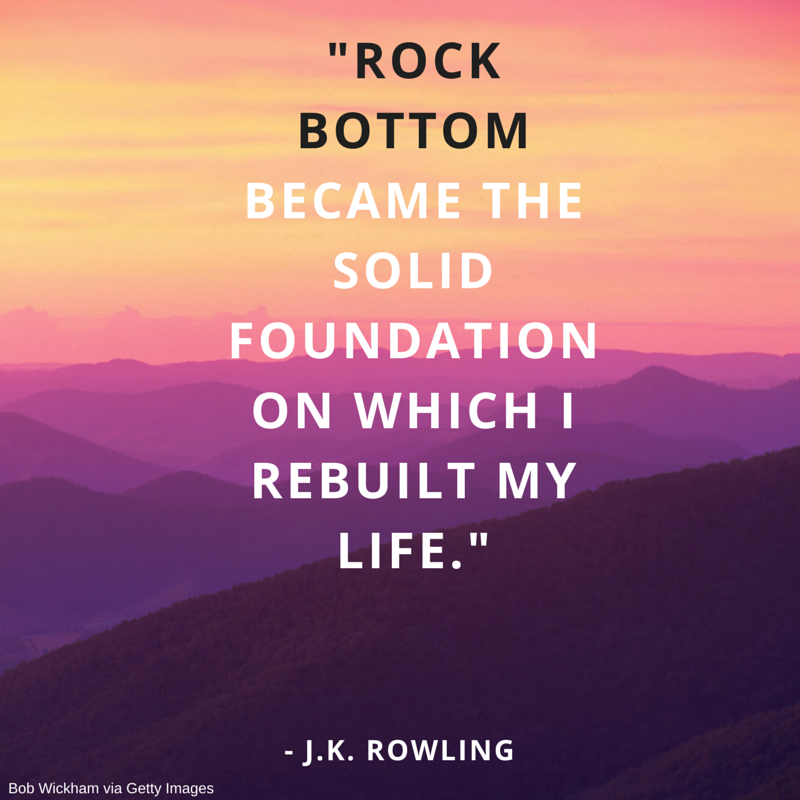 10 Quotes Every Newly Single Person Should Read
Related