When Scot Tatelman and his wife, Jacqueline, welcomed their first group of inner-city kids to Camp POWER, they noticed that children were hopping off of the bus and dragging their belongings behind them in trash bags. Jacqueline, who comes from a fashion background, knew this just wouldn't do--and her hubby knew that they had to do more than just gift them knapsacks to make a real difference in their lives.
Operating on the TOMS Shoes model--for each backpack bought, a backpack is donated to a child in need -- STATE Bags was born out of a desire to help provide children in need with healthy snacks, school supplies, a reliable carry-all, and a group of positive role models. To do this, the organization sends "PackMen" and "PackWomen" into schools, children's hospitals, and homeless shelters to conduct Bag Drop Rallies, providing an hour of singing, dancing, and game-play.
"We hear about kids like the 11-year-old who's setting his own alarm, waking up his younger siblings, walking them to school, and making dinner because his parent is working an 18-hour shift, and the other one is incarcerated," said Scot. "What we do is a combination of positive messaging and getting them to act their age, laughing and dancing like kids."
The STATE PackMen are child development specialists who once lived in underfunded, volatile neighborhoods themselves and went on to lead happy, successful lives. They talk to the kids about what they can be and what they can do, challenging them to rise far beyond the limitations they currently face.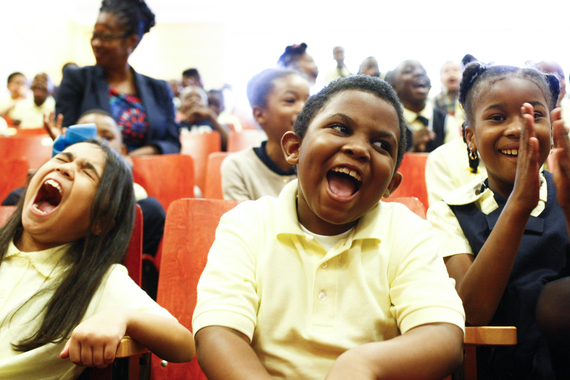 In addition to creating care packages for Beyoncé and Blue Ivy, the Tatelmans sent "thank you videos" of children at the Bag Drops singing her praises.
Since Queen Bey's endorsement, their numbers have soared, and the number of Bag Drops and Bag Drop Rallies has increased two-fold on a national level. Bag Drops have made their way to Ronald McDonald Houses, Boys and Girls Clubs, and public schools and shelters across the country.
During one Bag Drop in a Brooklyn elementary school, Jacqueline recalls, a little boy stood up during a game of What's In My Bag to present a tiny toy.
"I carry this in my hand because my mom bought me this toy, and she works so hard, we don't have a lot of money but she bought it anyway. She knew it'd make me happy, so I carry it so I know I'll make her proud," he announced proudly.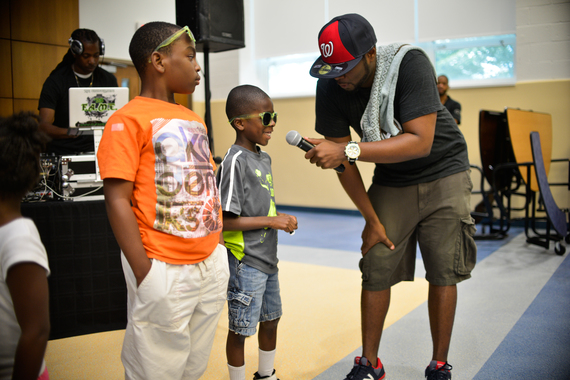 Jacqueline says that while she knows they can't "change the lives" of kids in low-income neighborhood or children's hospitals with just one Bag Drop, she and her fellow pack-people can give kids hope, a moment to be free, silly, and reflective, and the ability to think, "I'm going to be okay."
"We like to think that we're planting a seed, a memory that they can take with them and reflect on," she said. "At camp, for example, they would come back to us and say things like, 'I had such a tough time at school, and I kept thinking about Camp Power, because I wanted to make counselors proud. I want to be like them one day.' That's what we're hoping to do with the Bag Drops, too."
Related
Popular in the Community