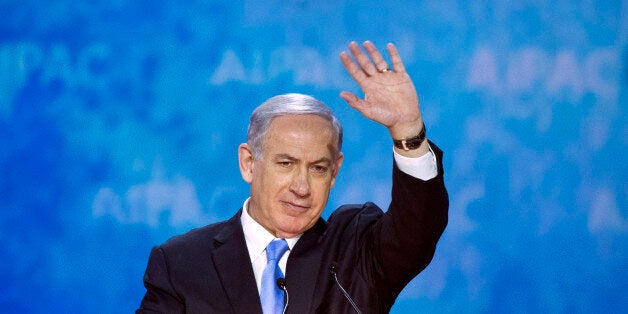 In two passionate speeches in Washington this week, Israeli Prime Minister Benjamin Netanyahu warned (once again) of the dangers of a nuclear-armed Iran. It was right for Netanyahu to accept Congress' invitation to rouse the world to this threat. As he said in that speech: "We must all stand together to stop the Iranian march of conquest, subjugation and terror."
In fact, Netanyahu is right: the Iranian regime is still as radical as before. One should not be fooled: Iran funds terror. The Iranian regime strives for an atomic bomb despite the world's protestations. And, Iranian leaders mock the Holocaust.
Iran Funds Global Terror
While the atrocities of the Islamic State, also known as ISIS or ISIL, are perceived around the world with horror, and the Islamic Republic of Iran is often seen as a partner in the fight against ISIS, we should not forget: Iran itself is the largest producer and exporter of radical Islamic terror in the region. Iran finances and supplies weapons to Hezbollah in Lebanon and Hamas in Gaza. This encirclement of Israel by Iran-funded terrorists is a greater threat to the Jewish people than ISIS. The criminal sources of financing terrorism can be seen more clearly every day: smuggling of diamonds, art treasures, cigarettes, drugs and donations from abroad through the Hawala system.
Iran Seeks Nuclear Weapons
The apparent support of terror by Iran, together with the desire to develop nuclear technologies, represents the biggest current challenge for the Jewish State of Israel -- and the Jewish people -- today. Iran should never be allowed to get the ability to build nuclear weapons. The current deal under discussion is not good; it would be better to have no deal than a bad one. Benjamin Netanyahu stated this clearly this week.
Moreover, previous negotiations with Tehran only led to one thing: the continual growth of Iran's nuclear capabilities. If the sentence of the so-called "Joint Plan of Action," the nuclear deal agreed with Iran on Nov. 24, 2013, in Geneva, that confirms Iran will never "seek or develop any nuclear weapons," was reliable, there would be no need for further negotiations. But there still is. This shows that the Iranian regime, which, like North Korea, is full of fraud and dirty tricks, is not only a Jewish problem.
Iran Is Openly Anti-Semitic
With the inauguration of Iranian President Hassan Rouhani, there was hope for a rapprochement between Israel and Iran. Rouhani was said to have a moderate political stance. That has been proven to be wrong due to his statements against Israel; in 2013, for example, he called Israel an "old wound" that "should be removed." A sad highlight of Iranian anti-Semitism was the proclamation, immediately following the Charlie Hebdo massacre, of a cartoon contest about the Holocaust under the auspices of the Iranian House of Cartoon in Tehran.
There can only be one solution to the nuclear negotiations with Iran. As Netanyahu pointed out in Washington, the conclusion of the nuclear negotiations must be that Iran stops attacking other countries, renounces terror and ceases threatening the Jewish state of Israel with annihilation. If all three conditions are not met, there can be no deal. Because no deal is better than a bad deal.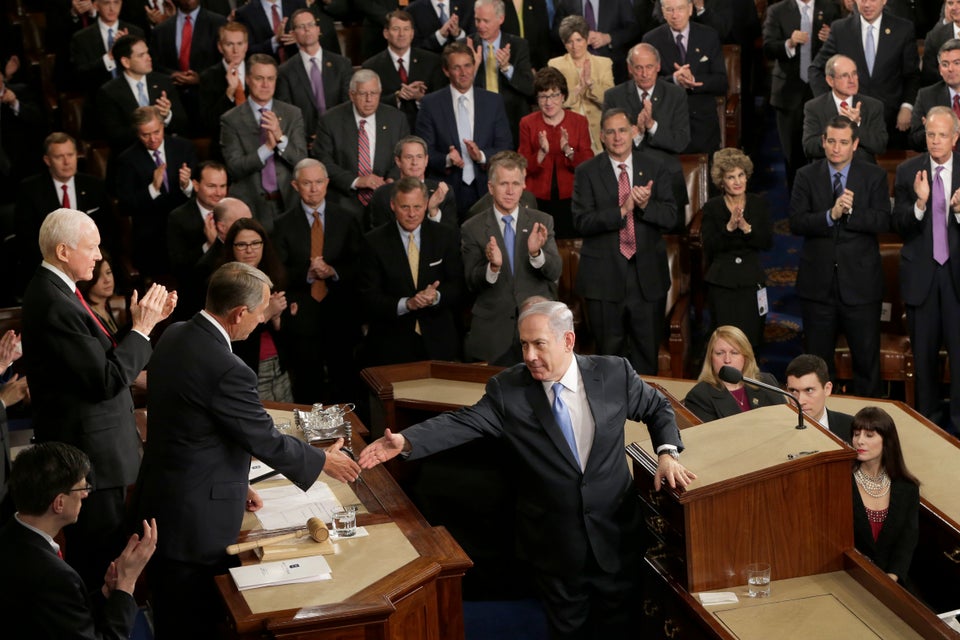 Benjamin Netanyahu Addresses Congress
Related
Popular in the Community