Yes, Burger King has introduced the double-decker Big King to its menu.The build is "two savory fire-grilled beef patties, topped with, melted American cheese, fresh cut iceberg lettuce, crisp onions, crunchy pickles, and featuring a sweet thousand island style dressing, all on a warm, toasted, sesame seed bun."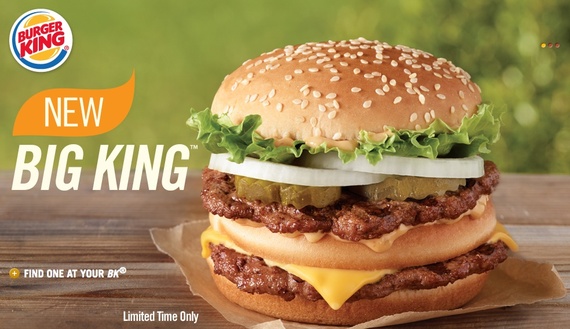 Know what that sounds like? Like the the double-decker burger Bob Wian first served in 1937 and that has been the signature sandwich at the Big Boy chain ever since. The Big Mac was created by Pittsburgh McDonald's franchisee Jim Delligatti in 1967. And Burger King has sold a Big King burger in Europe for years. So all the "menu plagiarism" talk is meaningless.
Consumers care about price, quality and taste, not whether this is like that. Will they buy the $3.69 Big King? That's the question.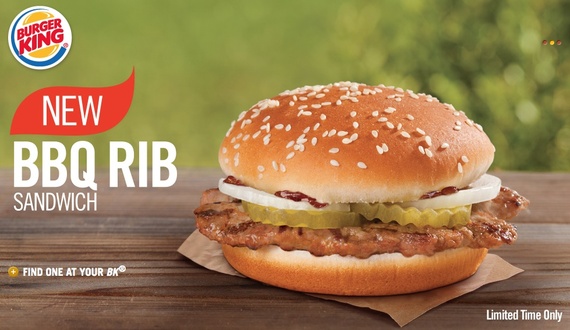 Burger King's more interesting introduction is the BBQ Rib sandwich. Not because it's similar to the McRib but because it is priced at $1, or one-third the McRib's $2.99. Now THAT is something consumers care about. The BBQ Rib, described "juicy boneless rib patty, freshly cut onions, crisp pickles, a sweet and spicy BBQ Sauce and all served on a on a warm toasted sesame bun," is a serious challenger to the Dollar Menu & More and the McRib. Burger King's guilty of smart marketing, not "cloning."
Related