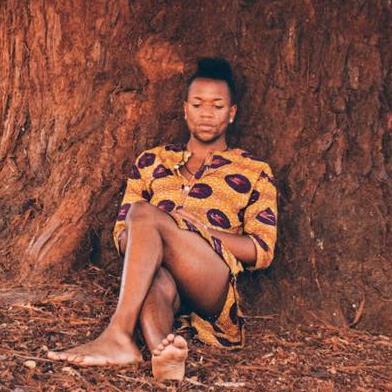 I love my momma, god knows I do, but I'll block her quick before I let her kill me!
Oprah said something similar in "The Color Purple," and to me, it was pure prophecy, because even in character, she is Oprah.
In all seriousness though, sometimes you have to block your loved ones or delete their comments for self-care purposes. They often don't know the power and necessity of autonomy, so your freedom to be becomes something of a community good.
For example, this morning, I was musing about starting my upcoming video blog and decided to solicit some feedback on the book of faces, or Facebook. The question was simple: "What topics should I address in my upcoming vlog?"
No sooner had I hit enter, started sipping my coffee and began allowing my melanin to be kissed by the sun gods, my mother responds: "something about beauty/education, we've heard enough of that blaqueer stuff.."
To be clear, I love my mother and she is sweet as Grandma's favorite summer pie, but being an apologist for slick homophobia isn't my strong suit. For a second, I had thought to call her up and have one of those "Momma, I love you but you tried it" conversations because, while I did solicit ideas for topics, I certainly didn't ask for topics for elimination, particularly those that are central to my politic, my purpose and love/survival practice(s).
What my mother was asking for is something that many of my Facebook/Twitter/Wordpress followers and lecture audience members have requested before: They want the knowledge of my experiences, the full power of words, the beauty of my art... without the truth of existences, the presence of my divine, the BlaQueer Funk that colors, informs and retraces the ways I move through this cosmic world. These are cultural circumcisions, the cutting apart of ourselves often demanded in order to access a space, a job or semblance of humanity, that rely on corporeal capitalism or the commodifications of our bodies and selves as mere systems of production.
Sometimes it is our utter annoyances, our refusal to circumcised by self, society or loved ones that produces a knowledge, truth and love beloved community that refuses to bow to violent customs. However, the response to these utter annoyances, our truth birthing nakedness, can sometimes be more violence than we wish to sample with our morning coffee. In those cases, blocking your family and loved ones, or at the least limiting or deleting their comments, is an act of self-care you'd be a lie to deny. You owe it to yourself to remain unbothered.
Calling all HuffPost superfans!
Sign up for membership to become a founding member and help shape HuffPost's next chapter
BEFORE YOU GO