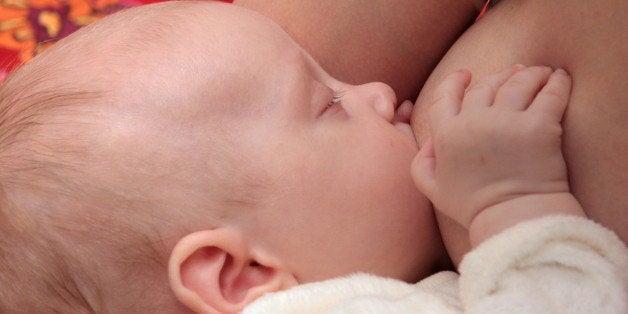 The Sustainable Development Goals (SDGs) are a new set of universal global targets that will influence investment and policy agendas in virtually every country on earth, touching millions of lives over the next fifteen years. The SDGs build on the progress of, and expand on, the Millennium Development Goals (MDGs), which were agreed upon by governments in 2000 and are due to expire at the end of this year.

UN Member States are currently finalising the SDGs. There are 17 proposed goals applicable to developed and developing countries alike, covering broad issues such as climate change, poverty reduction, but also more specific issues including 1) ending hunger and improving nutrition (and tackling obesity); 2) ensuring healthy lives and promoting well-being; 3) ensuring equitable education and 4) ensuring sustainable agricultural production and consumption.

Breastfeeding a simple, smart and cost effective practice that contributes to the realization of all four of these specific goals.

· Breastfeeding prevents malnutrition and obesity and gives children the best start in life, whether the child is born in a high-income or low-income country, to a rich family or a poor one.
· Breastfeeding improves long-term health, decreasing the risk of non-communicable diseases, including childhood asthma and obesity, as well as diabetes and heart disease later in life.
· Breastfeeding protects maternal health, helping to reduce breast and ovarian cancers.
· Breastfeeding is essential for early childhood development, supporting healthy brain development, increased I.Q. scores and better school performance.
· Breastfeeding contributes to environmental sustainability. It provides a natural and renewable food which involves no packaging, storage, transportation or fuel to prepare and therefore contributes to environmental sustainability.

And, from the first hour of a baby's life through age two or later, breastfeeding protects against illness and death. Worldwide, inadequate breastfeeding prac­tices resulted in almost 12 per cent of all deaths among children under five years of age. Even in the U.S. and Europe, with relatively low infant mortality rates compared to the developing world, breastfeeding protects against certain diseases, such as respiratory infections.
Breastfeeding is a cornerstone of child survival, nutrition and early childhood development. Yet currently less than 40 per cent of children worldwide are exclusively breastfed for their first six months. This figure has remained relatively unchanged for nearly two decades despite the enormous benefits raising breastfeeding rates would have for families, communities and nations.

Yet there is not a single mention of breastfeeding in the SDGs.

Something is wrong with this picture.

A recently published global report on nutrition makes clear that every single country in the world has nutrition problems -- whether in the form of obesity, chronic malnutrition, or vitamin deficiencies. For example, in the U.S., more than one third of children and adolescents were overweight or obese in 2012.

A formulation of targets and indicators are currently being defined to measure progress towards achieving the proposed SDGs. Breastfeeding should be reflected in the SDGs.

After all, what is measured stands a chance of getting done.